Hong Kong economists do not expect a return of "revenge spending" following the reopening of the city's borders with mainland China, as more people left than arrived over the Lunar New Year holiday.
Economists on Wednesday predicted a 10 to 15 per cent bump in retail sales for the first quarter of this year, compared to the same period in 2022 when the city was battling its fifth wave of the coronavirus pandemic.
More people have left Hong Kong than arrived in recent weeks. Immigration data showed a net outflow of 395,619 people between January 8, when quarantine-free travel with the mainland resumed, and Tuesday.
Do you have questions about the biggest topics and trends from around the world? Get the answers with SCMP Knowledge, our new platform of curated content with explainers, FAQs, analyses and infographics brought to you by our award-winning team.
From January 18 to Tuesday, 793,823 people departed Hong Kong, compared with the 455,853 who entered, most of them residents, according to official data.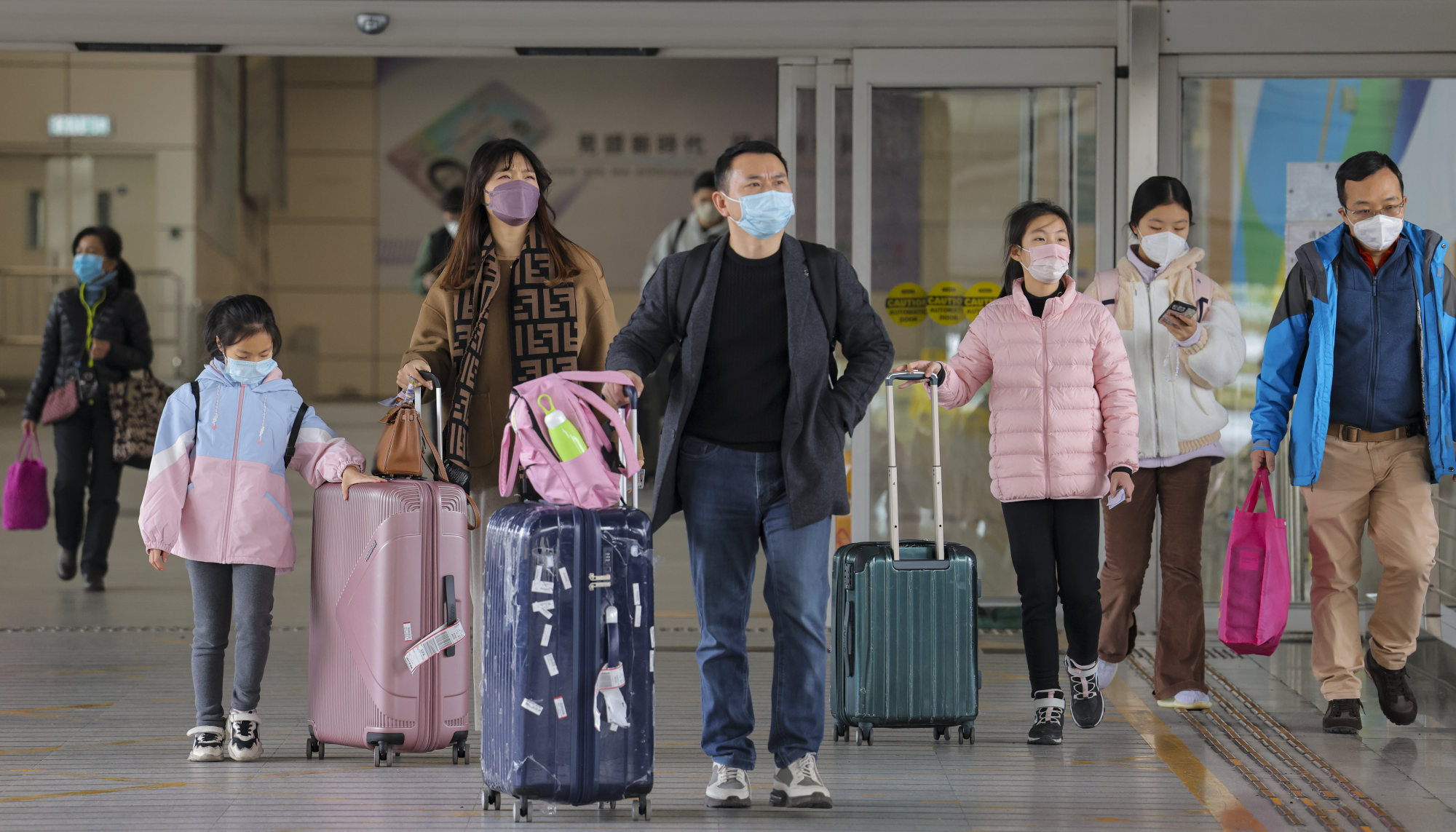 On Sunday, the first day of the Year of the Rabbit, Hong Kong welcomed 10,082 visitors from the mainland, 54 per cent of the total number of arriving non-residents. The number was lower than the daily average of the past seven days, which stood at 12,962.
A quota of 50,000 travellers a day at the four land border checkpoints was raised to 65,000 for four days from last Wednesday to cope with an expected surge in demand over the holiday.
People travelling between the mainland and Hong Kong are required to show a negative result from a polymerase chain reaction (PCR) test taken within 48 hours of departure.
The city logged 2,295 new Covid-19 cases on Wednesday, taking the tally to 2,864,607. Twenty-seven related deaths were also recorded, taking the total to 13,230.
Sun Hung Kai Properties executive director Maureen Fung Sau-yim, who manages 15 of the group's malls in Hong Kong, said her portfolio saw footfall increase by 25 per cent and sales by 30 per cent higher between January 19 and Wednesday from a year ago.
Residents accounted for 90 per cent of the shopper traffic and mainland visitors made up the rest, she added.
"Some local people shopped for skiing gear, down jackets and new apparel before travelling," she said. "We expect more mainland tourists will come back."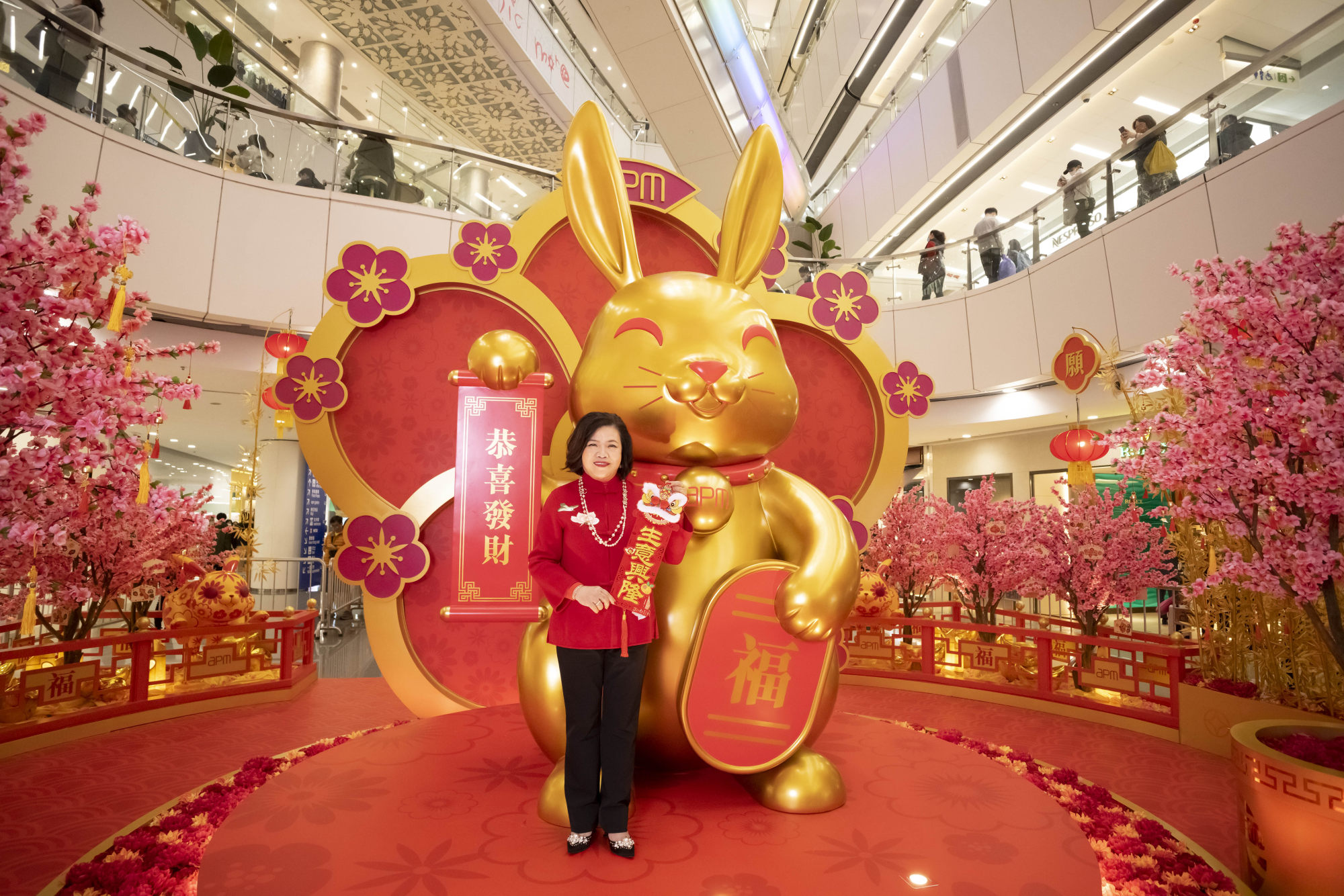 Gary Ng Cheuk-yan, a senior economist with Natixis Corporate and Investment Bank, said the border reopening with the mainland had not created a "very big positive catalyst" for the retail industry, with most spending coming from residents.
He expected a rebound in retail sales of around 15 per cent in the first quarter compared to the same period last year.
But he warned there would not be a "sudden revenge spending story" and it would take until the second half of the year for a boost in retail sales.
"The real improvement will come from the third quarter, because it will take time for tourists to come back to Hong Kong, and then we will have to see whether people get used to this high interest rate environment," Ng said.
Simon Lee Siu-po, co-director of the international business and Chinese enterprise programme at Chinese University, agreed a 15 per cent increase in retail sales could be expected, but pointed to travellers having to undergo a PCR test as a major hurdle for mainland visitors.
A weak Chinese yuan made it expensive to shop in Hong Kong compared with buying products online from Japan or South Korea, he added.
"Tourists will gradually come back only after Lunar New Year, but with no miraculous effect [on retail sales] as they can buy online or buy from agents with Hong Kong products being expensive," said Lee.
However, Terence Chong Tai-leung, an associate professor of economics at Chinese University, pointed out that around 20,000 visitors from mainland and overseas arrived every day during the Lunar New Year holiday, which was five times more than two months ago.
He estimated tourists spending a week in the city could spend around HK$10,000 (US$1,275), including accommodation.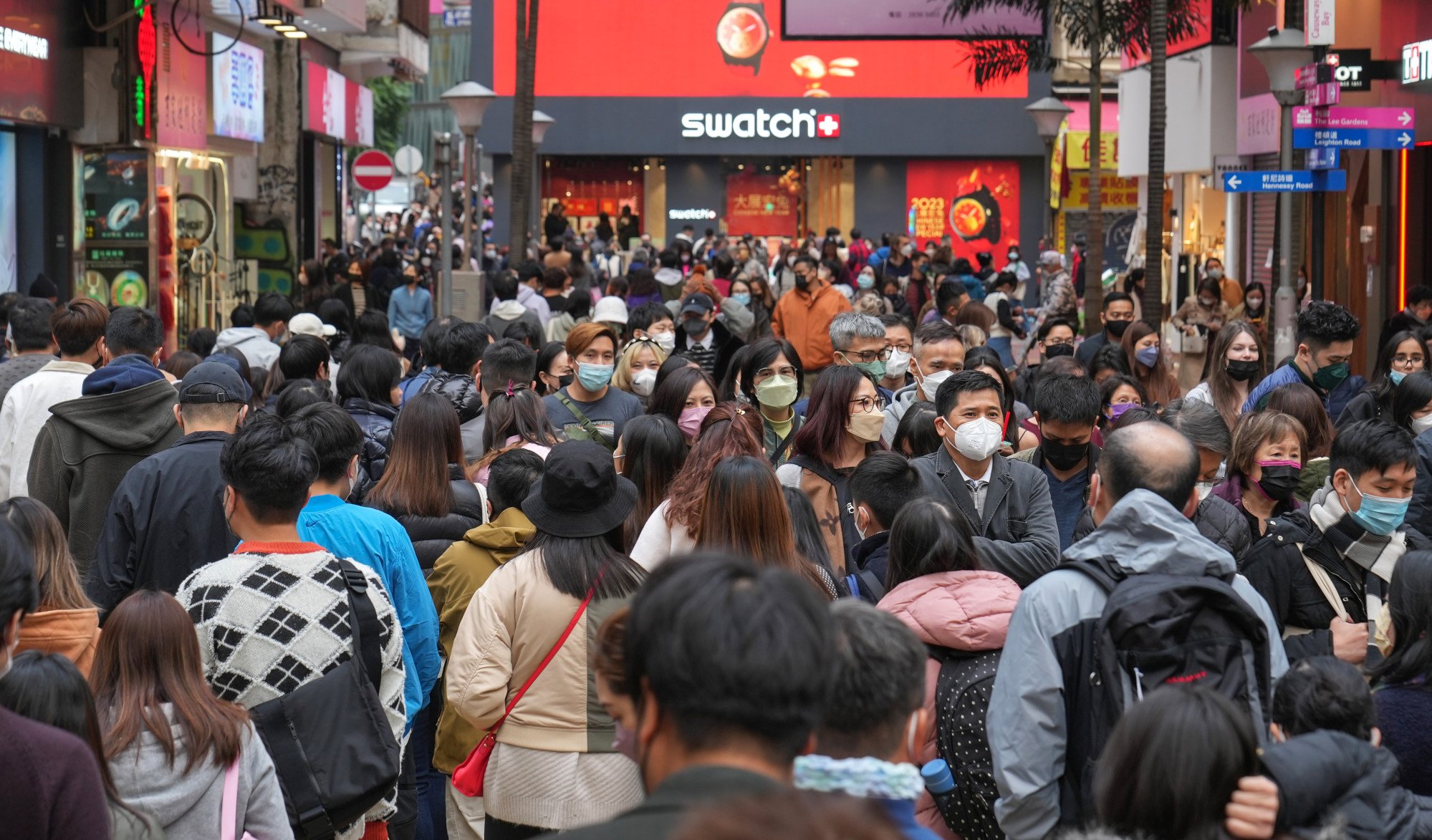 He estimated the growth in retail sales in the first and second quarters compared to the same period last year would be within 10 per cent, with the third and fourth exceeding 10 per cent.
Last November, retail sales fell 4.2 per cent from a year earlier, dropping to HK$29.5 billion (US$3.8 billion) and marking the largest monthly dip since March, when retail sales fell 13.8 per cent.
Retail sector lawmaker Peter Shiu Ka-fai urged the government to continue to hand out consumption vouchers to support Hong Kong residents as the city would not see an immediate return of tourists during the first half of the year.
He did not set a target for the vouchers, saying an amount ranging from HK$3,000 to HK$10,000 would be acceptable.
"Tourists will not come immediately, and the economy has been weak for three years," he said.
Legislator Doreen Kong Yuk-foon said the city should rely on tourists to boost the economy after the pandemic rather than giving out vouchers to promote internal consumption.
Hong Kong has downgraded its full-year economic forecast for 2022 from between 0.5 per cent growth and 0.5 per cent contraction to a 3.2 per cent drop amid a recession, citing a deteriorating external environment and the Covid-19 pandemic.
The gross domestic product (GDP) fell by 4.5 per cent in the third quarter of last year from 2021, following a 1.3 per cent decline in the previous three months.
Additional reporting Fiona Sun and Denise Tsang
More from South China Morning Post:
For the latest news from the South China Morning Post download our mobile app. Copyright 2023.
Subscribe now to our Premium Plan for an ad-free and unlimited reading experience!