A website set up by police featuring a bogus raffle attracted nearly 300,000 visits in just two weeks, with officers highlighting an alarming surge of similar cases in Hong Kong.
About one in three recorded crimes, or 19,444 cases, in the first nine months of the year were related to scams, police on Tuesday said. In the same period, scam phone calls surged by 130 per cent year on year, swindling Hongkongers out of HK$721 million (US$92.25 million), while bogus employment offers jumped by 226 per cent, accounting for HK$337 million in losses.
As part of its latest crime awareness campaign, police published a series of fake advertisements online, on billboards, the sides of buses and other locations over a two-week period.
Do you have questions about the biggest topics and trends from around the world? Get the answers with SCMP Knowledge, our new platform of curated content with explainers, FAQs, analyses and infographics brought to you by our award-winning team.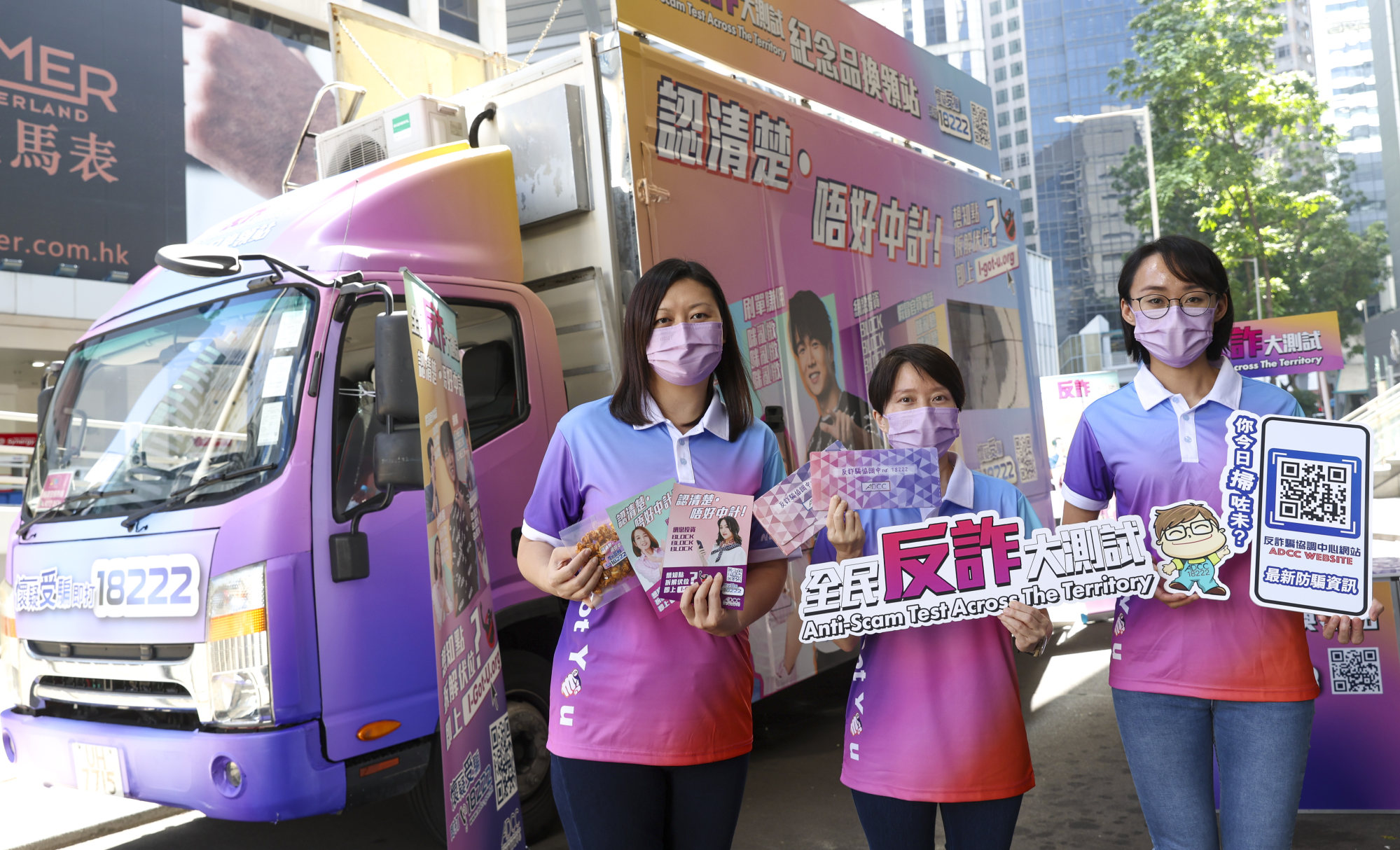 Offering free air tickets, jobs, shopping discounts or even dating opportunities, an embedded QR code led unsuspecting residents to a fake raffle page run by the force. Upon clicking the page's links, users were led to videos educating viewers on how to spot scams. The bogus offers attracted nearly 300,000 visits to the page, according to the force.
"Many residents think scams are not relevant to them and they will not be tricked," said Bonnie Ngan Hoi-ian, chief inspector from the police's anti-deception coordination centre. "With this test, we hope to let residents feel first-hand and realise that there is no free lunch. Many cases are caused by curiosity and greed."
The severity of scam-related crimes in the city should not be underestimated, the force stressed.
"We will tell you it is a scam upon clicking into our website, but scammers will not. They will ask you to register and submit personal information," said Alice Tsang Nga-sze, a senior superintendent of the commercial crime bureau.
Police revealed there were no clear demographic markers among victims, emphasising that anyone with a smartphone could be targeted, as scammers tended to reach prospects by phone calls and messages or via social media.
The city's youngest victim of a reported phone call scam so far this year was a 12-year-old girl who was falsely informed that she had participated in money laundering in mainland China, with perpetrators contacting her under the guise of mainland law enforcement officials.
The Form One student told the caller her whereabouts and provided her parents' contact details as demanded.
Three days later, scammers asked her to meet a fake investigation officer at a restaurant in Tsim Sha Tsui. Scammers called her parents during the meeting and demanded a ransom of HK$8 million.
She only realised that the meeting might have been a trick when the male "investigator" asked her to go to a hotel room with him for the evening. Rejecting him, the girl managed to return home at 11pm that night. Her parents then reported the case to police.
"The best way to protect yourself is to be aware of scammers' tactics and share with those around you to let everyone know that scams might happen to them and build a safety net from there," Ngan said.
More from South China Morning Post:
For the latest news from the South China Morning Post download our mobile app. Copyright 2022.
Subscribe now to our Premium Plan for an ad-free and unlimited reading experience!