Hong Kong, a metropolis known for its highly reliable electricity supply, has taken big strides to reduce pollution since the government banned new coal power plants 25 years ago while imposing increasingly stringent emission caps on power companies.
Net-zero emissions globally by mid-century are essential to efforts to contain global warming at 1.5 degrees Celsius by 2100 from pre-industrial levels, and prevent disastrous impacts of climate change.
As Hong Kong too aims to become carbon neutral by 2050, the city's two power utilities – CLP Power and HK Electric – are adapting, changing and overhauling operations to meet the goal.
Do you have questions about the biggest topics and trends from around the world? Get the answers with SCMP Knowledge, our new platform of curated content with explainers, FAQs, analyses and infographics brought to you by our award-winning team.
"We support [efforts] to reduce carbon emissions by deploying the best practical technologies and operational excellence, and through changes to our fuel mix," said Chiang Tung-keung, managing director of CLP Power Hong Kong, which supplies electricity to 80 per cent of the city's population.
By installing desulphurisation and denitrification equipment at its coal power plants, using cleaner-burning coal and introducing natural gas into its fuel supply, CLP has cut emissions of sulphur dioxide, nitrogen oxides and respiratory particulates by over 90 per cent since 1990. These pollutants are major contributors to acid rain and lung diseases.
The government last year unveiled a goal to phase out coal and for renewable energy to make up between 7.5 and 10 per cent of total electricity supply by 2035.
These are interim targets towards reaching carbon neutrality by 2050, which will require further drastic transition of the power industry's fuel mix from fossil fuels to zero-carbon energy such as nuclear, renewables and hydrogen.
Climate change: CLP Power, Hong Kong businesses find common goal in energy-saving incentives
"Before 1997, air pollution due to sulphur dioxide, nitrogen oxides and particulate matter was the key [environmental] issue in the power sector, [rather than] carbon-dioxide emission or climate change," said William Chung Siu-wai, associate professor in the department of management sciences at City University of Hong Kong.
As scientific findings attributing global warming largely to carbon-dioxide emissions from fossil-fuel burning gained public attention in the late 1990s, a realisation emerged that natural gas could serve as a transitional decarbonisation solution, alongside zero-emission energy, he said.
CLP first supplied the city with nuclear power generated from the Daya Bay plant in Shenzhen in 1994, and introduced cleaner-burning natural gas in 1996.
In Hong Kong, the coal-to-gas fuel transition and the introduction of zero-carbon nuclear power through imports from mainland China has gone well in the past 25 years. However, the deployment of renewable energy is yet to take off owing to limited domestic resources and high costs.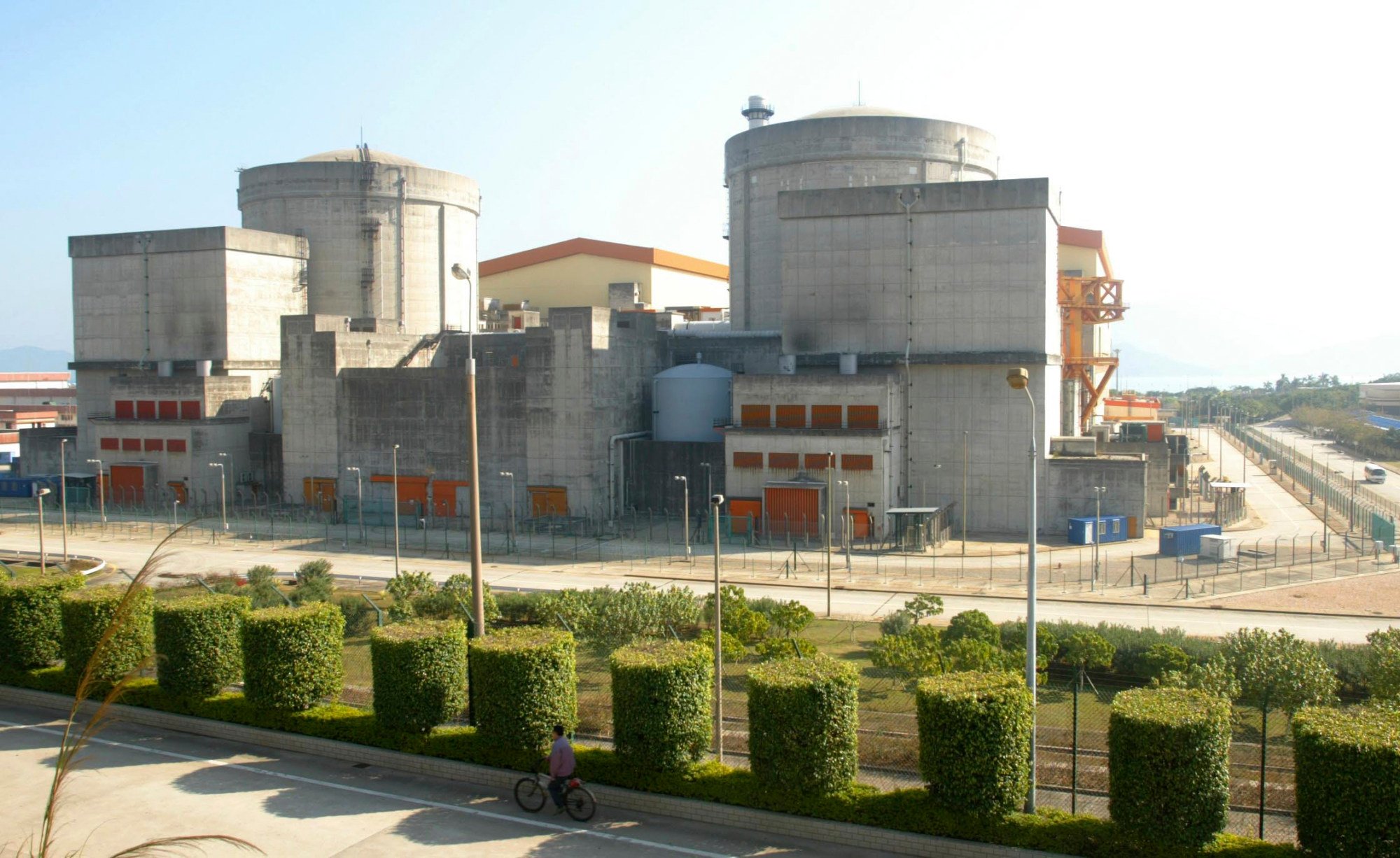 "The challenge for the electricity industry comes from the tensions in the energy trilemma – how to deliver safe and reliable supply to Hong Kong's environmental standards, whilst maintaining tariffs at reasonable levels," Chiang said.
Still, the transition has resulted in a 22 per cent decline in greenhouse-gas emissions from electricity generation per unit of electricity delivered between 1997 and 2020, according to the Environmental Protection Department (EPD).
This was largely the result of the increase in gas-fired generation's contribution to Hong Kong's electricity supply, which rose from 16 per cent to 50 per cent during the period, while coal's contribution fell from 60 per cent to about 25 per cent. The carbon footprint of gas is roughly half that of coal.
Renewable energy – mainly wind and solar power – and nuclear electricity were seen as viable alternatives to fossil fuel, but the output intermittency of renewables and safety concerns of nuclear meant they are no panacea for the industry's decarbonisation challenge.
Investors with financial muscle lean on Asian utilities to go green
Carbon capture and storage (CCS) equipment installation at natural gas power plants and the burning of zero-emission hydrogen are being piloted internationally. CLP is working with equipment supplier GE to prepare its gas power plants for the introduction of hydrogen as a supplementary, and eventually, alternative, fuel source.
As CCS is still at a research stage, its commercialisation viability is still unproven, Chiang noted.
"We should be basing our plans on what we know, what's proven and what can be scaled up now, rather than hoping that these technologies will have a breakthrough in the next few years and that they can then be scaled up," he said.
Peer HK Electric plans to phase out coal-fired generation by the early 2030s, which will allow the company to cut its absolute carbon emissions by more than half by 2035 from the level in 2005, a spokeswoman said.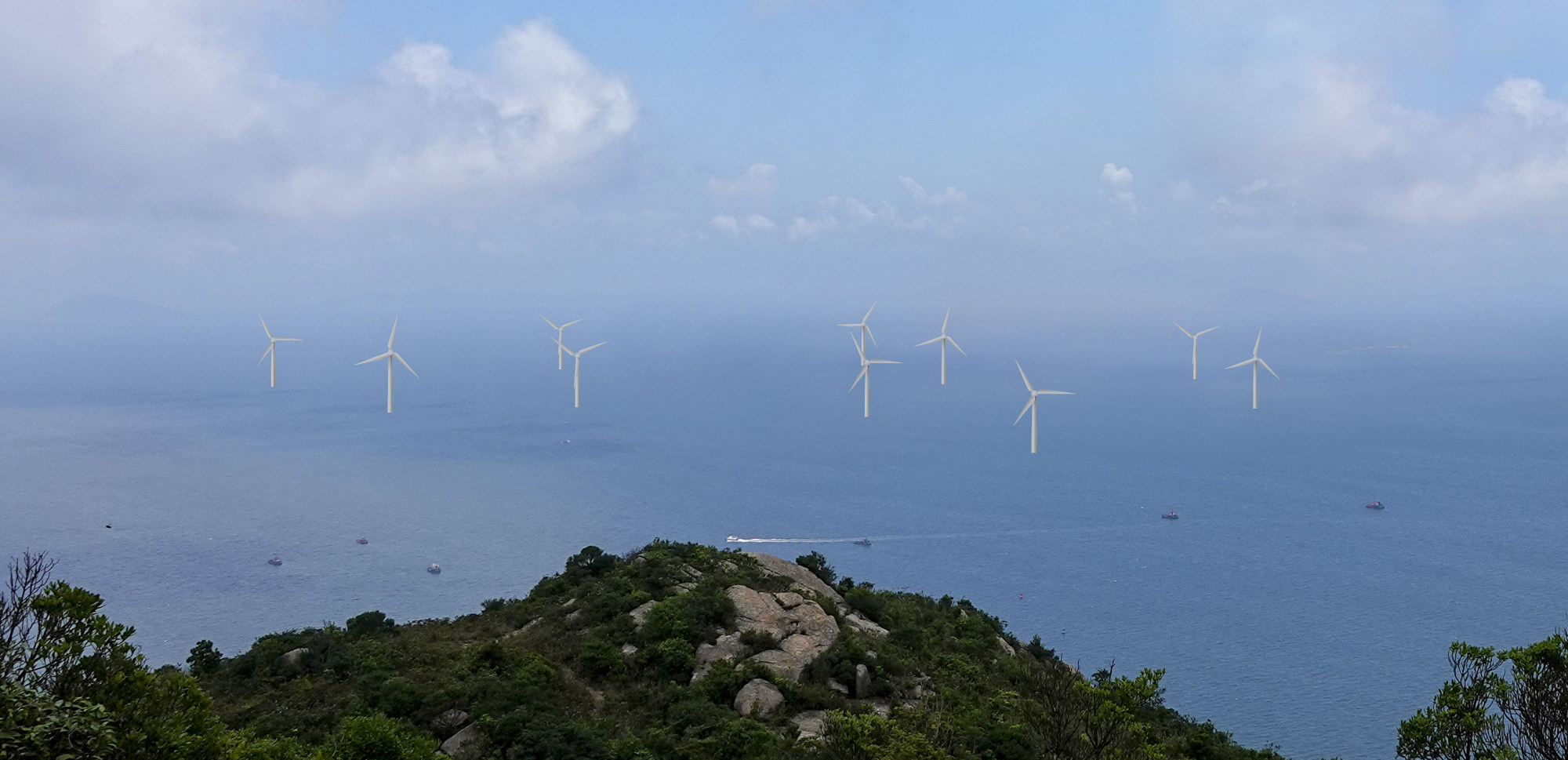 The company, which used only coal until 1997, now uses coal and natural gas equally in its fuel mix. It has planned a large offshore wind farm that could account for 4 per cent of its total output by 2027 when it is commissioned, and is also studying the use of green hydrogen to abate its carbon emission.
Meanwhile, Hong Kong's government, together with the power companies, will cooperate to identify sources of zero-carbon energy in neighbouring regions, an EPD spokeswoman said.
"The government will continue to strengthen exchanges with relevant mainland authorities and facilitate our local power companies' [collaborations] with their mainland counterparts in increasing the supply of zero-carbon energy," she said.
More from South China Morning Post:
For the latest news from the South China Morning Post download our mobile app. Copyright 2022.
Subscribe now to our Premium Plan for an ad-free and unlimited reading experience!