China-watchers are keeping a close watch on the rise of politicians born in the 1970s, as the Communist Party's next generation of leaders is likely to come from this group.
President Xi Jinping is widely expected to secure a third term as the party's general secretary when the Communist Party holds its 20th national congress later this year.
The congress will also elect a new Central Committee, the party's top policy-making body, which will in turn select the leadership core, the Politburo.
Do you have questions about the biggest topics and trends from around the world? Get the answers with SCMP Knowledge, our new platform of curated content with explainers, FAQs, analyses and infographics brought to you by our award-winning team.
As most party leaders who were born in the 1960s are expected to retire together with Xi, 69, when he takes his final bow, the next generation will form the new leadership core although most of these future leaders are not well known and it is hard to predict the final outcome.
A tally by the Post shows that the party has promoted at least 12 of these 1970s leaders to senior ranks of provincial standing committees so far this year, compared with 33 last year.
Analysts described these provincial assignments as a "stepping stone" and "testing grounds" as these cadres, who are now in their forties and early fifties, gradually moved up the political ladder to national leadership.
At present, all provincial party bosses and governors were born in the 1960s. But Cheng Li, director of the John L Thornton China Centre at the Brookings Institution, said in an analysis published last month that the 1970s generation leaders could make up about 10 per cent of the new Central Committee even though only two alternate members of the current committee – equivalent to a reserve team – belong to that generation.
Li said it was "way too early" to draw any conclusion on China's future leadership, as there was still a long way before most of them would reach the pinnacle of power.
"While most likely just become alternate [members], some have potential to become full members [at the 20th congress]. They are among the pioneers of the upcoming elite generation who will run the country in due course," Li said.
The Post has previously reported that the party's top personnel agency, the Central Organisation Department, has shortlisted more than 1,000 cadres born in the 1970s and even some from the 1980s and sent them to the Central Party School for training.
But to qualify as future "successors", these cadres will have to show both competence and loyalty, according to Jing Vivian Zhan, associate professor at the department of government and public administration at the Chinese University of Hong Kong.
"For Xi in particular, he would want a competent successor who can carry on his major policy initiatives such as the Belt and Road [Initiative], corruption clean-ups, and other ambitious goals," she said.
According to Zhan, the Communist Party has advocated the promotion of younger leaders as part of its succession plan and the emphasis can be traced to the era of paramount leader Deng Xiaoping.
She said leaders like Deng, party elder Chen Yun and Hu Yaobang, who was the party chief from 1982 to 1987, had all emphasised that future leaders of the country should be "better educated, more competent and younger in age" compared with their predecessors after witnessing the chaotic power transition in Mao Zedong's era.
Professor Fei-Ling Wang of Georgia Institute of Technology's Sam Nunn School of International Affairs, said Xi had taken a "much more personal" approach to succession planning compared to his predecessors, and "personal loyalty to him seems to override other qualities".
He pointed out that the next generation of leaders, most of whom grew up during China's economic boom in the past three decades, were generally synchronous with the party on all major issues.
While most of these rising stars are of middle-ranking at provincial level, two with extensive experience in Shanghai, the country's key economic hub, and a track record of running state-owned enterprises have caught China's watchers' attention.
Zhuge Yujie, born in May 1971, became the first and the youngest official promoted to the position of Shanghai's deputy party secretary in March, the third in the power hierarchy after party chief Li Qiang and mayor Gong Zheng.
One month after Zhuge's promotion, Shi Guanghui, born in January 1970, made a similar leap and was named deputy secretary of southwestern Guizhou province.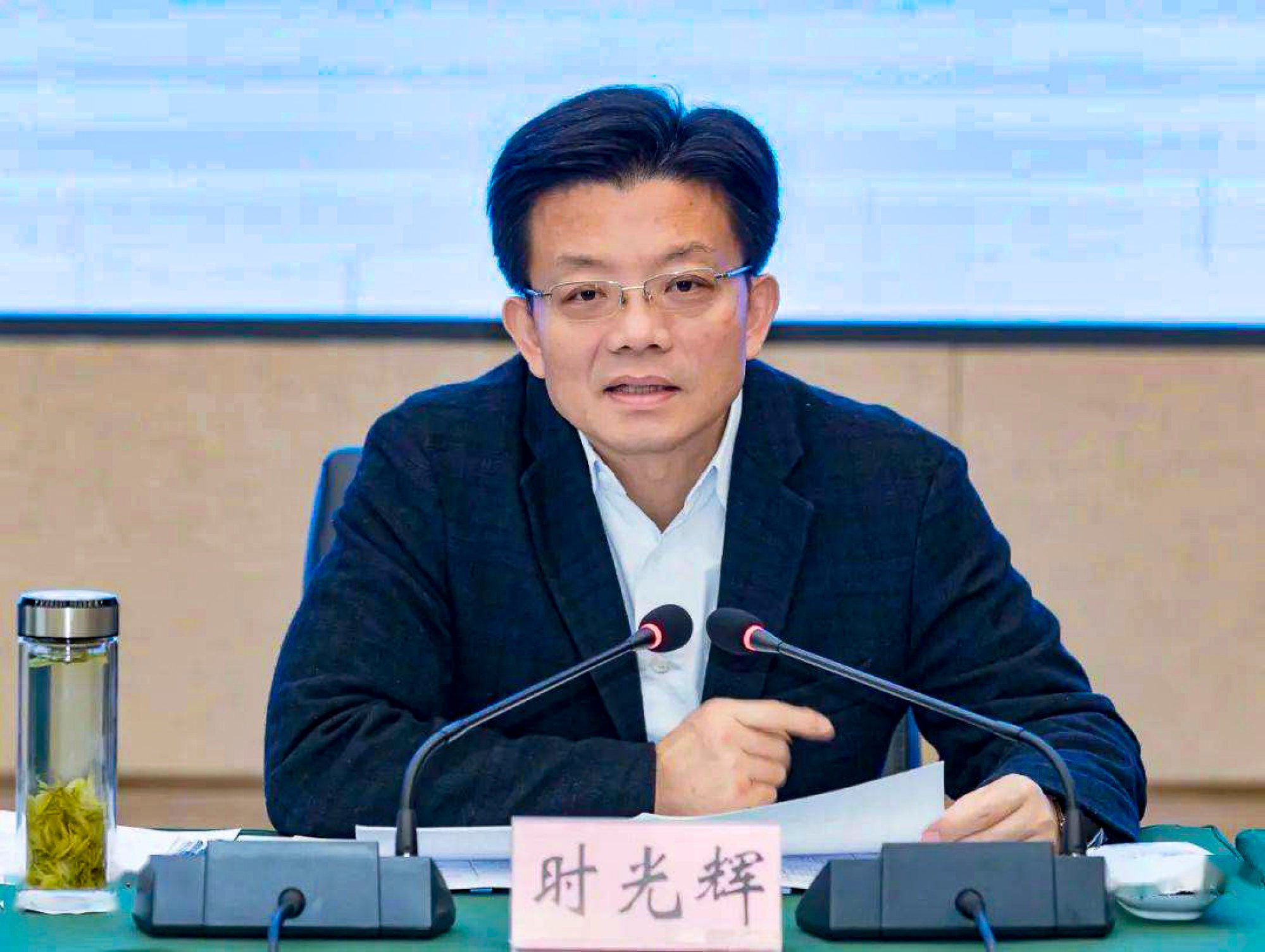 Zhuge began his career in Shanghai's Yangshan Port, the world's largest container port, and rose through the ranks to become the president of Shanghai International Port Holdings in 2011. He was named the head of Shanghai's Yangpu district two years later. In 2016, he was promoted head of the general office of the Shanghai Party Committee.
Similarly, Shi spent 15 years in a road-building company in Shanghai until he moved over to the city government in 2006. He was named a deputy mayor in 2013 and transferred to Guizhou province about four years ago.
Li, from Brookings, said the promotion of Zhuge and Shi seemed to indicate that Vice-Premier Han Zheng and Xi's chief of staff Ding Xuexiang wielded considerable influence over their promotion, as both men had crossed paths with them in Shanghai.
Some of these post-70s young leaders are already party secretaries of second or third-tier cities in the country.
One prominent example is the new Hangzhou party boss Liu Jie, who took over from Zhou Jiangyong, 54, after the latter fell from grace last summer after being accused of corruption.
Liu, a native of eastern Jiangsu province with a background in metallurgy, was often touted by state media as the country's first post-1970 provincial party committee member when he was promoted in 2016 to the party leadership in Jiangxi province.
Others with experience in provincial and regional capitals include Urumqi party secretary Yang Fasen in Xinjiang; Jinan party chief Liu Qiang in Shandong; Taiyuan party boss Wei Tao in Shanxi; and Kunming party secretary Liu Hongjian in Yunnan.
A number of post-1970s leaders are also in key positions in the party apparatus or government ministries. They include Wang Hongyan, born in 1970, executive secretary of the Central Committee of Communist Youth League; Li Xinran, head of the disciplinary office of the China Banking and Insurance Regulatory Commission; and Pu Yufei, director of disciplinary inspection at the Ministry of Emergency Management.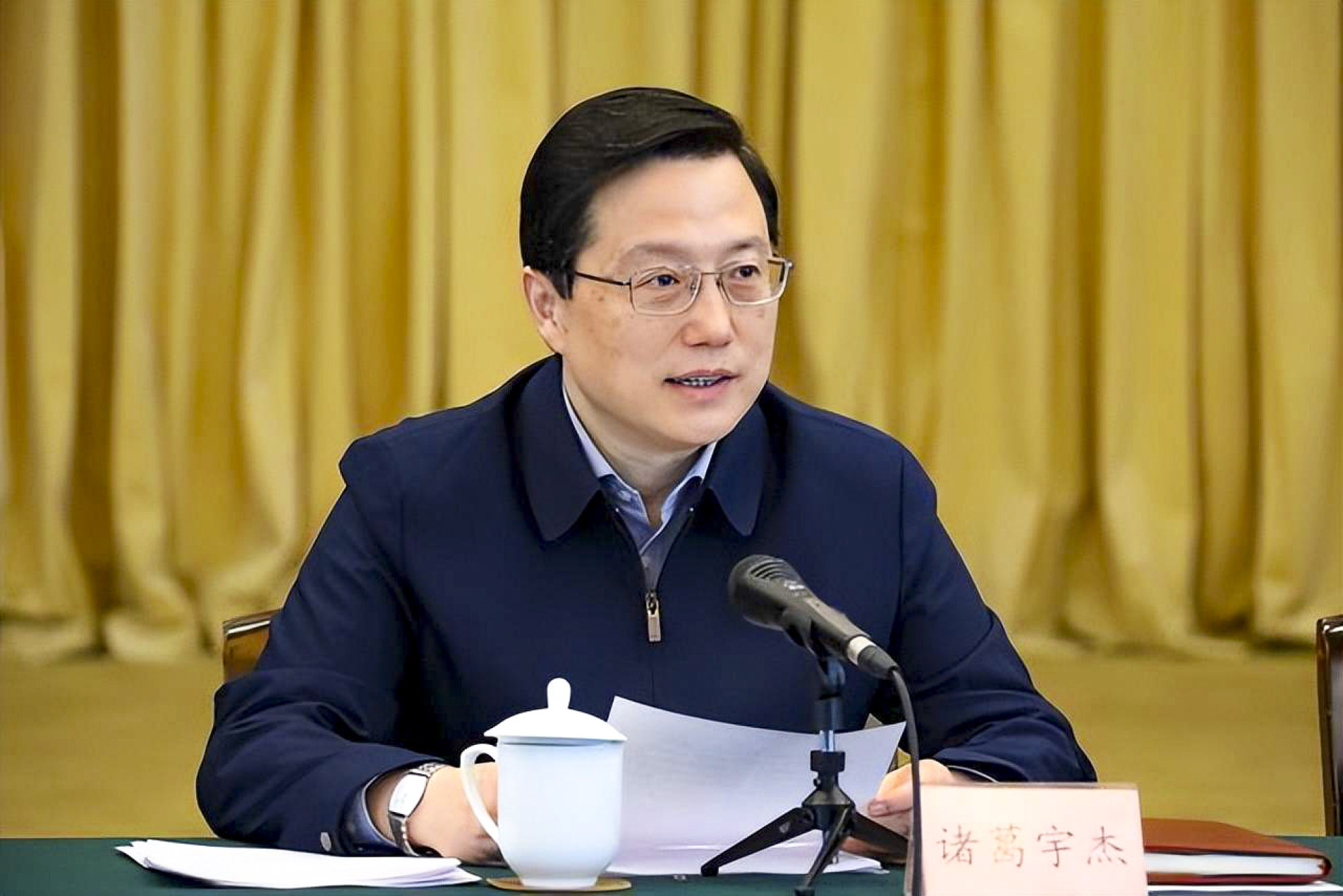 Zhou Liang, who is vice-chairman of the China Banking and Insurance Regulatory Commission, is also another up-and-coming 1970s cadre and a former aide of Vice-President Wang Qishan.
Others from that vintage with ministerial positions include deputy finance minister Zhu Zhongming (born in 1972) and deputy director of the National Development and Reform Commission Cong Liang (1971).
Unlike some leaders born in the 1960s who did not have a formal university education, almost all the rising stars born in the following decade graduated from prestigious universities like Tsinghua, Peking and Renmin and about half of them hold doctorates.
According to the Post's tally, in the cohort, about half of them majored in science, technology, engineering, and mathematics subjects, while a quarter of them came from economics, finance, and accounting backgrounds. This reflects Beijing's preference for professional talent, as it seeks to become more self-reliant in technology.
Li, from Brookings, also noted that many of the post-1970 leaders had "broader leadership experience in China's flagship enterprises or major financial institutions".
"In the Xi era, elite recruitment and promotion have been more frequently based on cross-region, cross-sector, and cross-government/enterprise experience," he said.
But representation of women remains low. Of the 50-plus provincial standing committee members born after 1970, just four are women: Guangxi executive deputy governor Cai Lixin; Fujian executive deputy governor Guo Ningning; Hunan vice-governor Zhang Yingchun and Liaoning United Front director Hu Lijie.
This percentage is even lower than the 7 per cent female representation in the 376-member 19th Central Committee which has 29 women among its members – nine of whom are full members and 20 alternates.
More from South China Morning Post:
For the latest news from the South China Morning Post download our mobile app. Copyright 2022.
Join our Telegram channel to get our Evening Alerts and breaking news highlights