Daily tests, health app tracking and sequestered living facilities await thousands of athletes, coaches, officials and more when they arrive in Beijing for the 2022 Winter Olympics.
The entire event, which starts next week, will take place within a Covid-19 bubble – or "closed loop" as it's called in China – that encompasses living quarters, competition venues and other official facilities, where everyone inside is isolated from the public.
As the world's second "pandemic Games", the Winter Olympics will feature a virus prevention protocol much more stringent than that at the Tokyo Summer Olympics held six months ago, despite having no evidence from Tokyo 2020 that the rise in cases in the Japanese capital was related to the event.
Do you have questions about the biggest topics and trends from around the world? Get the answers with SCMP Knowledge, our new platform of curated content with explainers, FAQs, analyses and infographics brought to you by our award-winning team.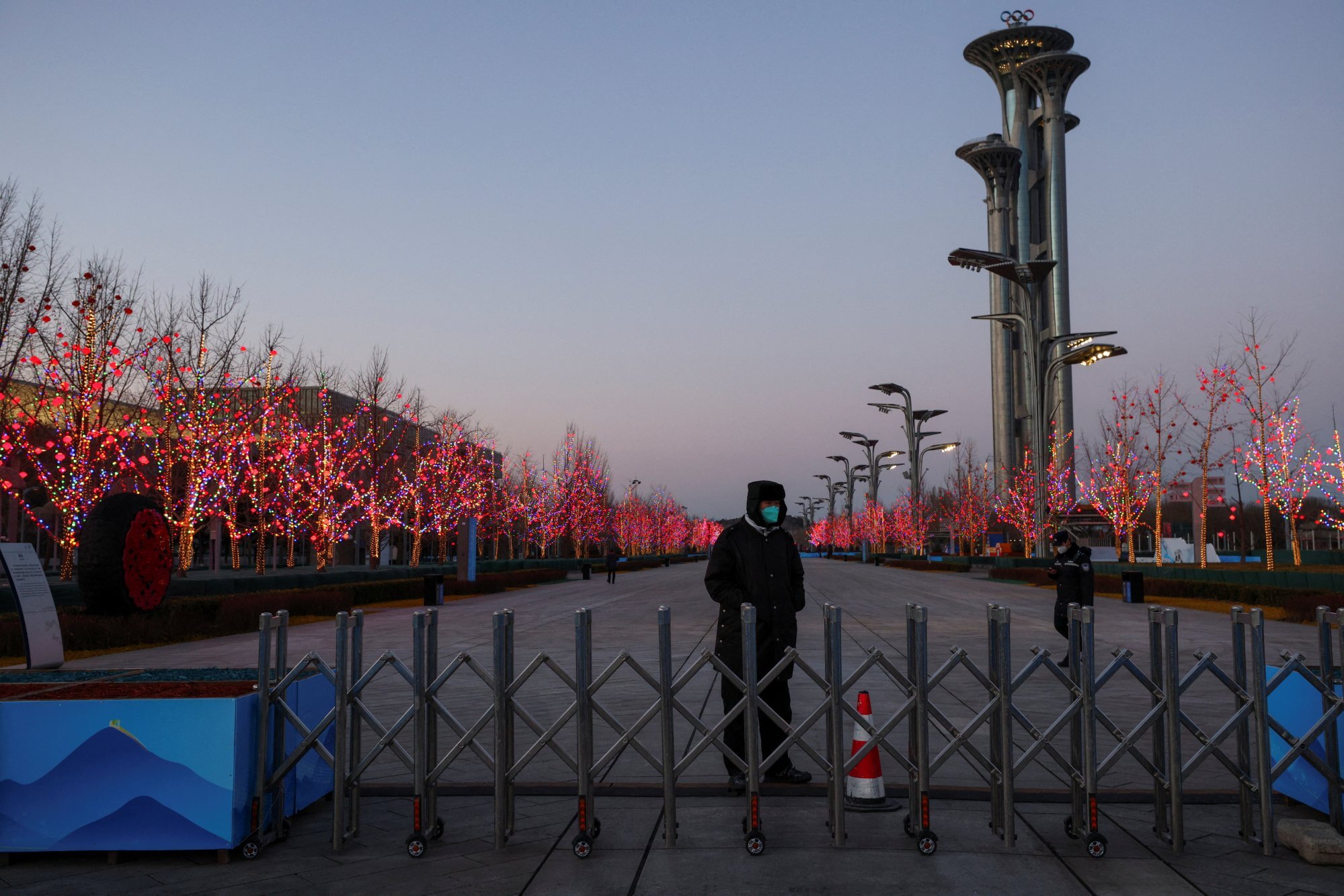 China has insisted on stricter measures such as maintaining a closed loop because the policy aligns with its outbreak-control philosophy, according to Jin Dongyan, a University of Hong Kong professor and virologist.
"They believe that having this closed loop will be the safest way to have the Olympics, and they use this closed loop for almost everything," Jin said.
Pandemic control with Chinese characteristics
China is one of the few countries in the world to maintain a zero-Covid strategy. While it does not aim to eliminate cases within its borders, the national policy is designed to stamp out infections whenever they occur, as soon as possible.
Cities with millions of residents have undergone lock downs and repeated daily mass testing to identify close contacts.
People entering China have to be quarantined in a closed loop, segregated from the community at large. They are questioned on their travel history and vaccination records. Depending on if they show symptoms, travellers are then sent to a Covid-19 hospital or a quarantine hotel on dedicated buses.
The policy in effect in China had shaped how Beijing 2022 would be run to keep participants safe, the International Olympic Committee (IOC) said in an email.
These measures were designed when China was struggling with multiple outbreaks and the dual threat of the highly transmissible Delta and Omicron variants.
Beijing detected its first case of the Omicron variant on January 15. China's National Health Commission reported 55 symptomatic local cases in the capital since then, a serious outbreak by Chinese standards.
In keeping with China's guidelines, Olympic visitors to Beijing will likewise enter a closed loop, where they must remain for the duration of the Games.
On Wednesday, organisers reported that 106 people connected to the Games have tested positive and 42 of them were found inside the closed loop since January 4, a month before the Games.
All participants in the closed loop can only travel in designated vehicles to a range of "permitted destinations" inside three Olympic zones in central Beijing, the capital's Yanqing district and the neighbouring Zhangjiakou city.
In Tokyo, athletes could travel by any means in the city but were required to submit an itinerary beforehand.
Unvaccinated athletes can compete in Beijing, but they must enter the closed loop after a 21-day quarantine. However, in Tokyo, all athletes could enter the Olympic Village directly.
During the Beijing Winter Olympics, everyone inside the closed loop must be tested for Covid-19 every day. In contrast, the Tokyo Olympics delineated nine categories of participants with different testing frequencies based on their risk of infecting others and level of responsibility.
With the bubble, spectators will be invited from among residents of mainland China who meet Covid-19 control measures that have yet to be announced, unlike in Tokyo, where spectators were banned.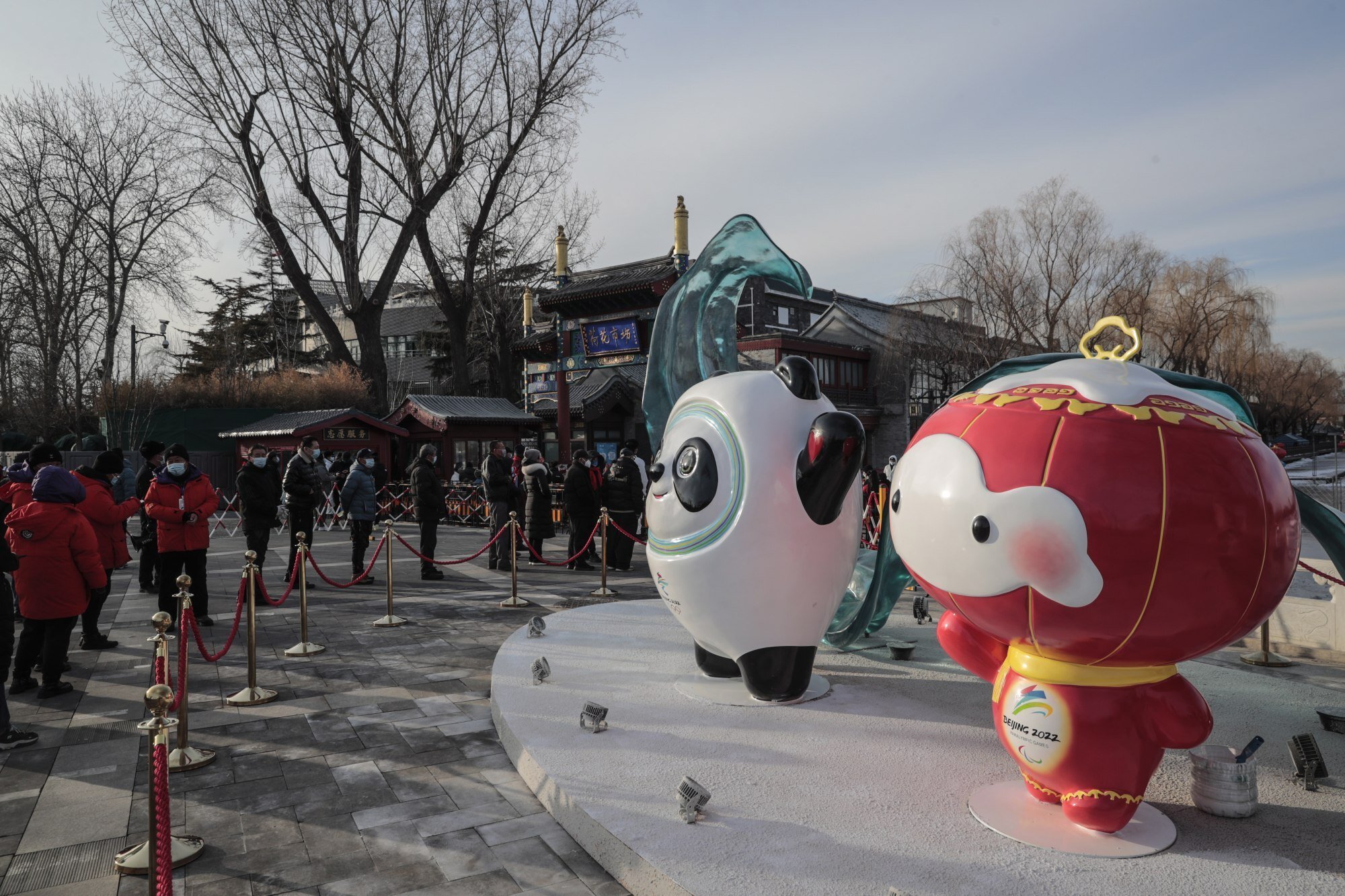 Too strict a loop?
Though measures in Tokyo were more permissive, genomic sequencing of virus samples taken from infected workers inside the Olympic Village in the Japanese capital and citizens did not indicate a link between the cases, Japan's National Institute of Infectious Diseases said in November.
Initial concerns that the Tokyo Olympics would bring new variants to the city or worsen the already-severe outbreak were not realised.
"Japan did experience a gradual increase in the weeks before the Games and that continued after the closing ceremony and into September," said Kazuhiro Tateda, the president of the Japan Association for Infectious Diseases and a Covid-19 adviser to the Japanese government.
"But I do not believe there is any evidence to indicate that the increase in the general public was linked to cases from among athletes and other people who came to Japan for the Games."
Compare the cases of Covid-19 in China and those of other countries like the US
A total of 105 cases were reported in the Tokyo Olympic Village, Brian McCloskey, chairman of the Tokyo 2020 independent expert panel, said.
More than 85 per cent of Tokyo Olympic Village residents were vaccinated, the IOC said, but this did not prevent clusters of cases emerging among athletes.
Tateda said organisers in Beijing appeared to be "very cautious" about a possible spread.
China has an affinity with strict measures at the Games because it sees its zero-Covid strategy as more successful than the approach taken by Western nations, and therefore a "victory".
"Compare the cases of Covid-19 in China and those of other countries like the US," Zhao Lijian, the Chinese foreign ministry's spokesman, said on January 17. "You won't know if you don't compare, but once you do, you'd be startled. It's fair to say China has achieved a strategic victory in the fight against Covid-19."
Yanzhong Huang, a global health specialist at the US-based Council on Foreign Relations, said Beijing was likely to use the Games to promote the country's zero-Covid policy, even if these measures might not be viewed positively.
"[Authorities] want to use that opportunity to showcase the Chinese success in enforcing this policy ... in terms of the Olympics, through their athletic achievements, but also the success of the pandemic response," he said.
"Of course, they are going to tell the people, tell the world this is a successful event, but the thing is now there's this growing perception gap between China and the West. Whatever China says, the West is going to perceive in a different way."
The New York-based Committee to Protect Journalists, for example, said the closed-loop made it easier for authorities to control journalists' movements and limit newsgathering, while Beijing said comments such as those "twisted facts in the name of press freedom and smeared China and the Beijing Olympics".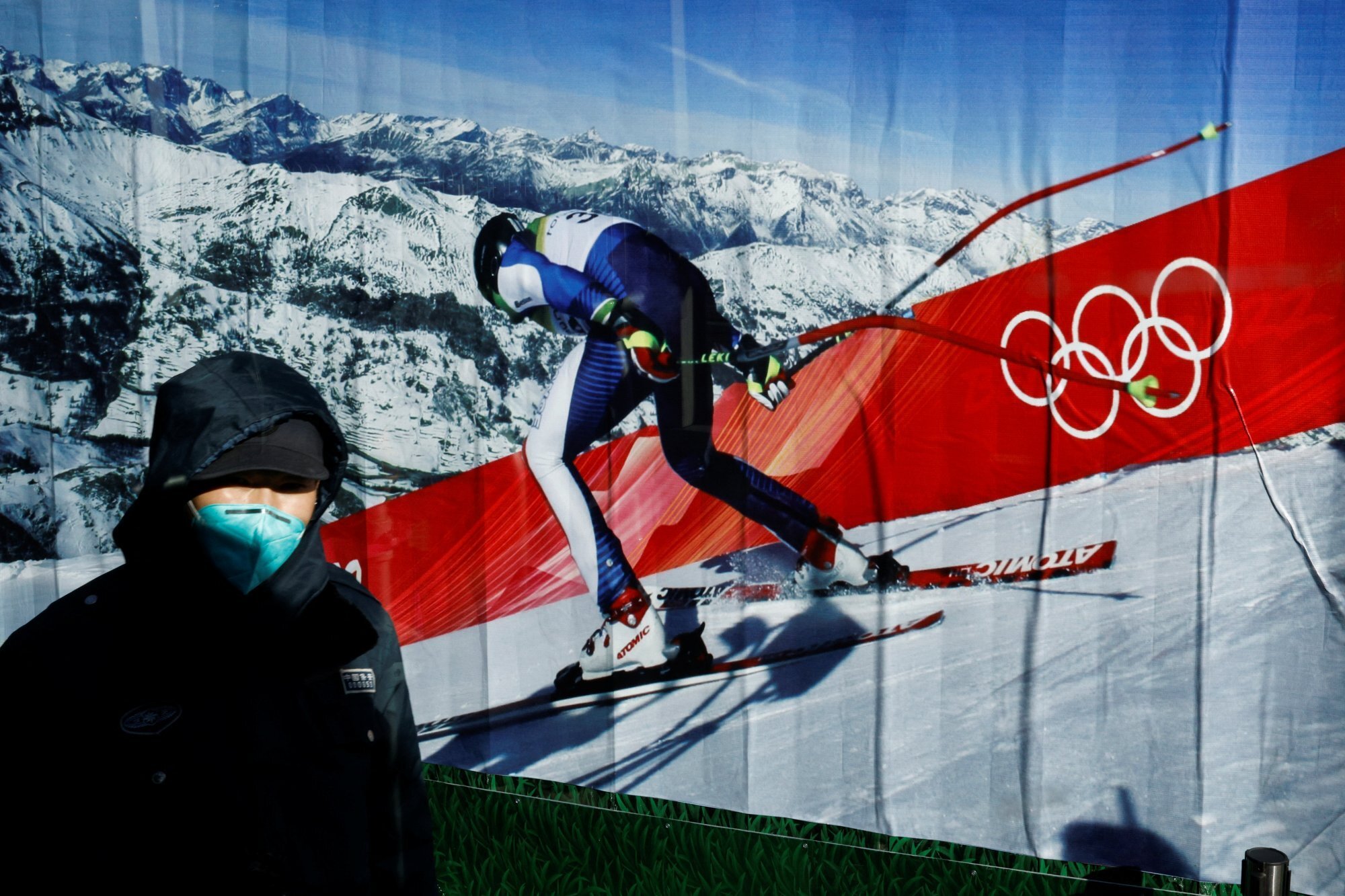 Tight bubble, but not Covid-proof
Nearly all Games participants, including roughly 2,900 athletes, are expected to be vaccinated, the IOC said in an email. However, some unvaccinated athletes can enter the loop without first being quarantined.
Seven unvaccinated figure skaters from Russia avoided the 21-day quarantine because they were under 18, Russian state news agency TASS reported, as vaccination for minors is yet to be made available in the country.
The Playbooks allow for medical exemptions, including vaccination not being open to your age group in your country.
The Beijing Olympics organising committee said by email that the exemptions, being approved by a medical expert panel, could minimise the risk of Covid-19 carriers entering the closed loop.
Jin, the virologist, said these athletes were unlikely to cause an outbreak because daily testing was mandated.
"There might be small accidents but not major ones," Jin said, adding that the bubble could prevent a community outbreak in Beijing.
Giada Zhou, a volunteer and architecture student at Tsinghua University in Beijing, said she would be given hand sanitiser and three N95 masks every day. As a language volunteer, she was separated from the people uninvolved in events to prevent infection.
"I am a little bit scared to get infected," she said. "That is why we are taught to be very careful in every single action we take."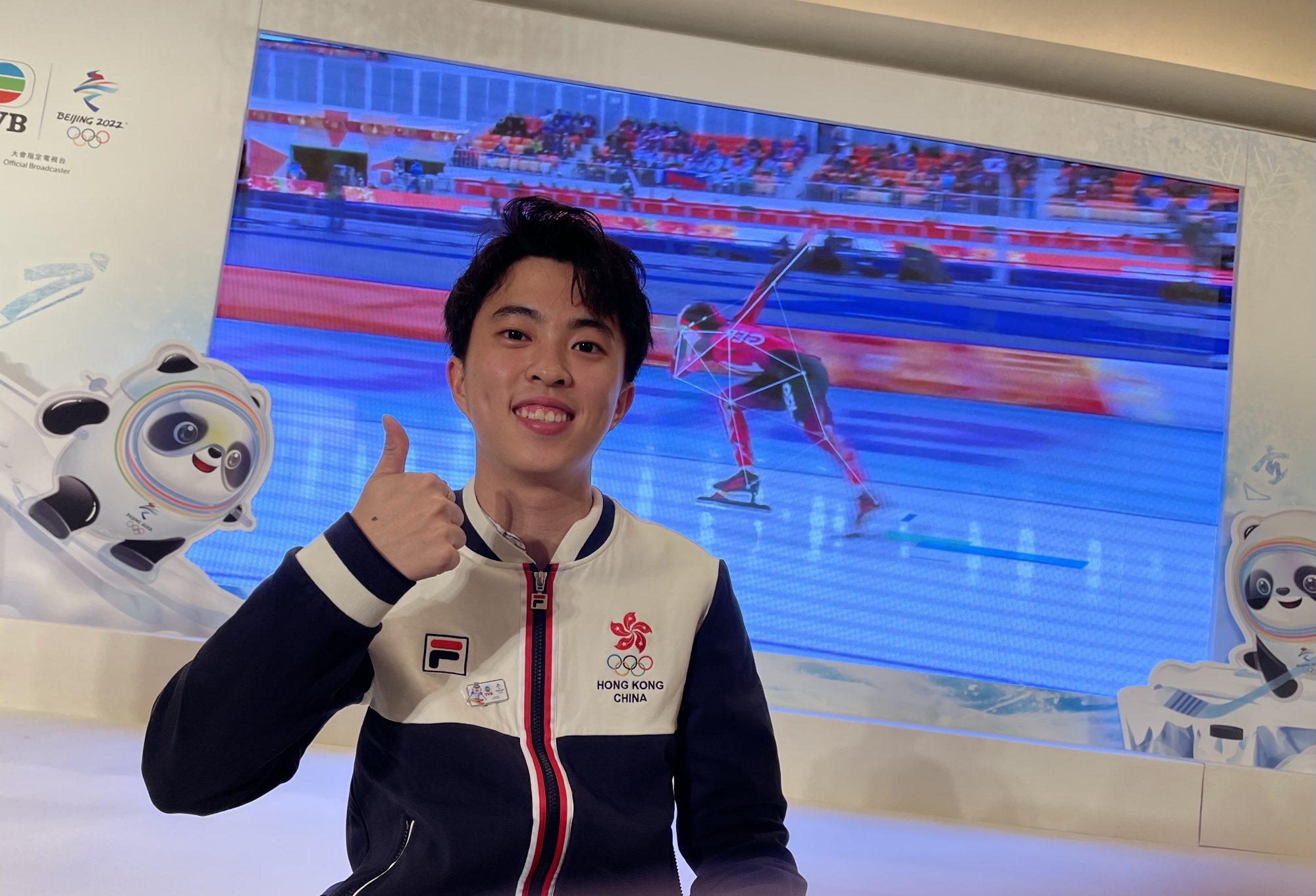 Sidney Chu, one of Hong Kong's three Winter Olympians, said he was concerned the virus could spread inside the Olympic Village because of unhygienic athletes who flout regulations.
"There's bound to be positive cases. A lot of people socialise," he said. "There's a very high chance of me getting Covid and not being able to participate in the competition.
"I'm confident that China will have the best public health measures [and] hygiene measures in place to make this a safe Games for the athletes.
"But you know, Olympic athletes will be what they are."
Though the short-track speed skater said it was "a little bit of a bummer" that family or guests will not be at events, and that he would be kept inside the Olympic Village, he was not distressed about the upcoming Games.
"A lot of what China does is an overkill," Chu said. "But you know, I think it is in the best interest of the residents in Beijing."
Additional reporting by Mia Castagnone
More from South China Morning Post:
For the latest news from the South China Morning Post download our mobile app. Copyright 2022.
Join our Telegram channel to get our Evening Alerts and breaking news highlights