Washington plans to cooperate with the European Union on confronting China's non-market practices in the aerospace industry, US Trade Representative Katherine Tai said on Wednesday.
Washington's top trade official also promoted trilateral cooperation with the EU and Japan as the best way forward to build economic ties with "democratic values", and dodged a question about whether President Joe Biden's administration plans to negotiate an entry to a Pacific Rim trade bloc that his predecessor Donald Trump withdrew from.
An agreement last year between the US and the EU over subsidies to Boeing and Airbus has given them a foundation to address "harmful" practices Beijing uses in its drive to compete in the global commercial aircraft market, Tai said in a virtual discussion organised by the Dublin-based Institute of International and European Affairs.
Do you have questions about the biggest topics and trends from around the world? Get the answers with SCMP Knowledge, our new platform of curated content with explainers, FAQs, analyses and infographics brought to you by our award-winning team.
"In resolving this disagreement, the United States and European Union can now turn our attention to addressing harmful no- market practices in the sector, from countries like China that distort the aerospace market and create a truly uneven playing field for the rest of the world," Tai said.
The Chinese government often requires foreign companies to set up joint ventures with domestic firms – prompting regular complaints from Western corporations that this leads to intellectual property theft.
The practice has been cited as a key factor hampering China's development of a fully home-grown commercial aircraft model that can compete with those produced by Boeing and Airbus. Despite the caution, state-owned Commercial Aircraft Corporation of China (Comac) is expected to enter the narrow-body plane market with its C919 jet this year.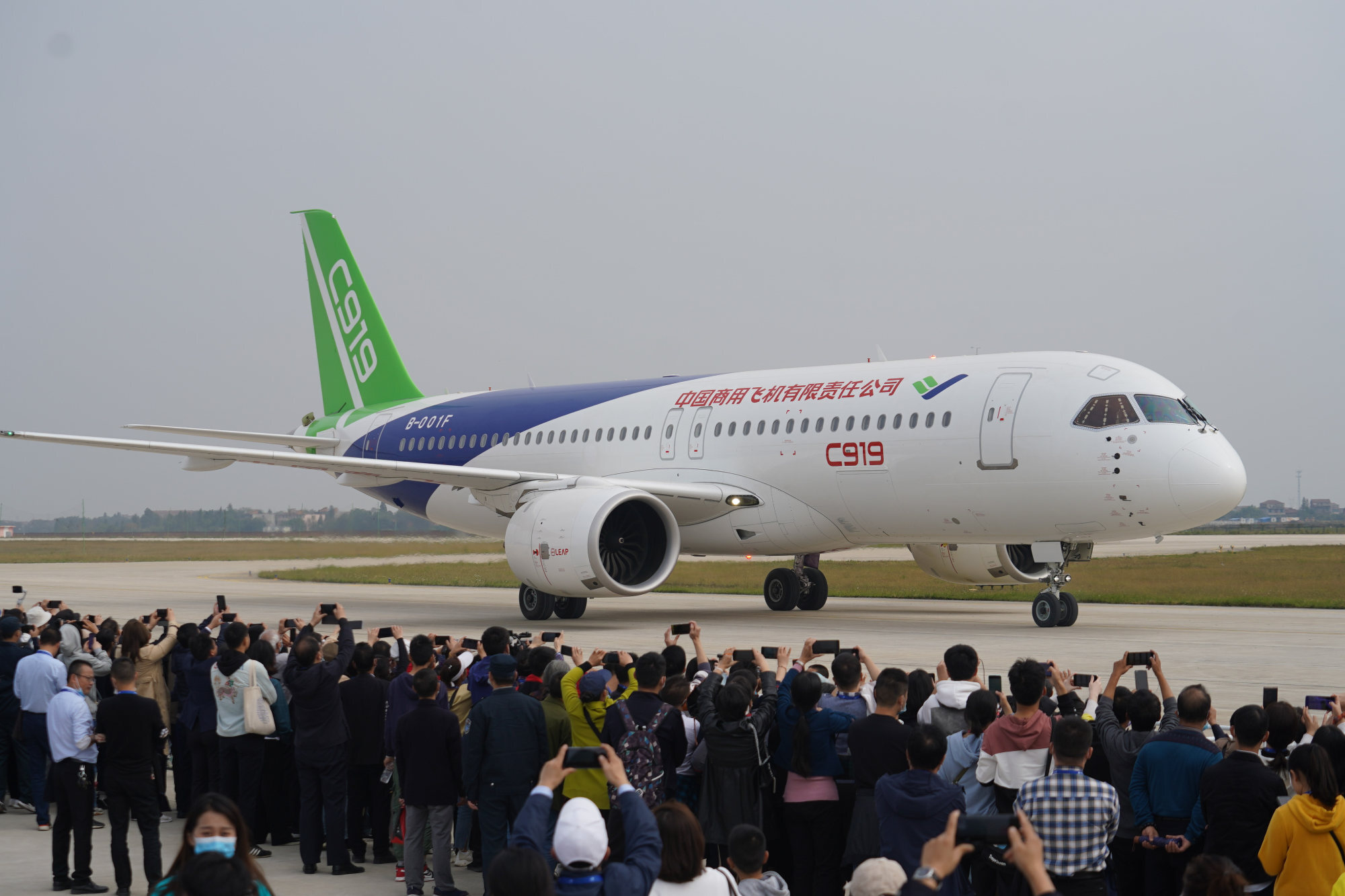 Ending tariffs on US-EU industrial metal trade and reaching agreements with some European countries – including France and Italy – to remove digital service taxes have added momentum in strengthening a transatlantic alliance, Tai said.
She added that plans for a second meeting of the United States-European Union Trade and Technology Council (TTC) this year, after its inaugural meeting in September, would further strengthen ties.
"The Biden Harris administration will use the TTC ... to advance our shared democratic values and to protect fundamental labour and worker rights," she said. "We have also renewed our trilateral partnership with the EU and Japan to address the global challenges posed by non-market policies and practices."
Asked whether Washington would seek entry to the Comprehensive and Progressive Agreement for Trans-Pacific Partnership (CPTPP), Tai said only that the Biden administration was seeking to build a broader "Indo-Pacific economic framework".
"The partnerships and bridges that we are seeking to build ... respond to the needs that all of our economic policymakers are facing right now with respect to ensuring that our trade engagement is focused on and supportive of sustainability, resilience, inclusiveness and also competitiveness," she said.
Trade leaders in the US, Europe and Japan said in November that they had agreed to renew their trilateral partnership, advocated by the Trump administration, to address global challenges posed by "the non-market policies and practices of third countries", an apparent reference to China.
More from South China Morning Post:
For the latest news from the South China Morning Post download our mobile app. Copyright 2022.
Join our Telegram channel to get our Evening Alerts and breaking news highlights