Even as the US experiences a strong surge in new cases of Covid-19, America's top infectious disease expert said on Wednesday that a transition to life without strict pandemic controls could begin within "months".
Citing studies of the increasingly dominant Omicron variant that suggest it is less threatening than previous ones, Dr Anthony Fauci, President Joe Biden's chief medical adviser, spoke of living with a virus "that will not be eradicated and very likely would not be eliminated, but can actually be at such a lower level of control, namely, a control that does not disrupt society, does not disrupt the economy".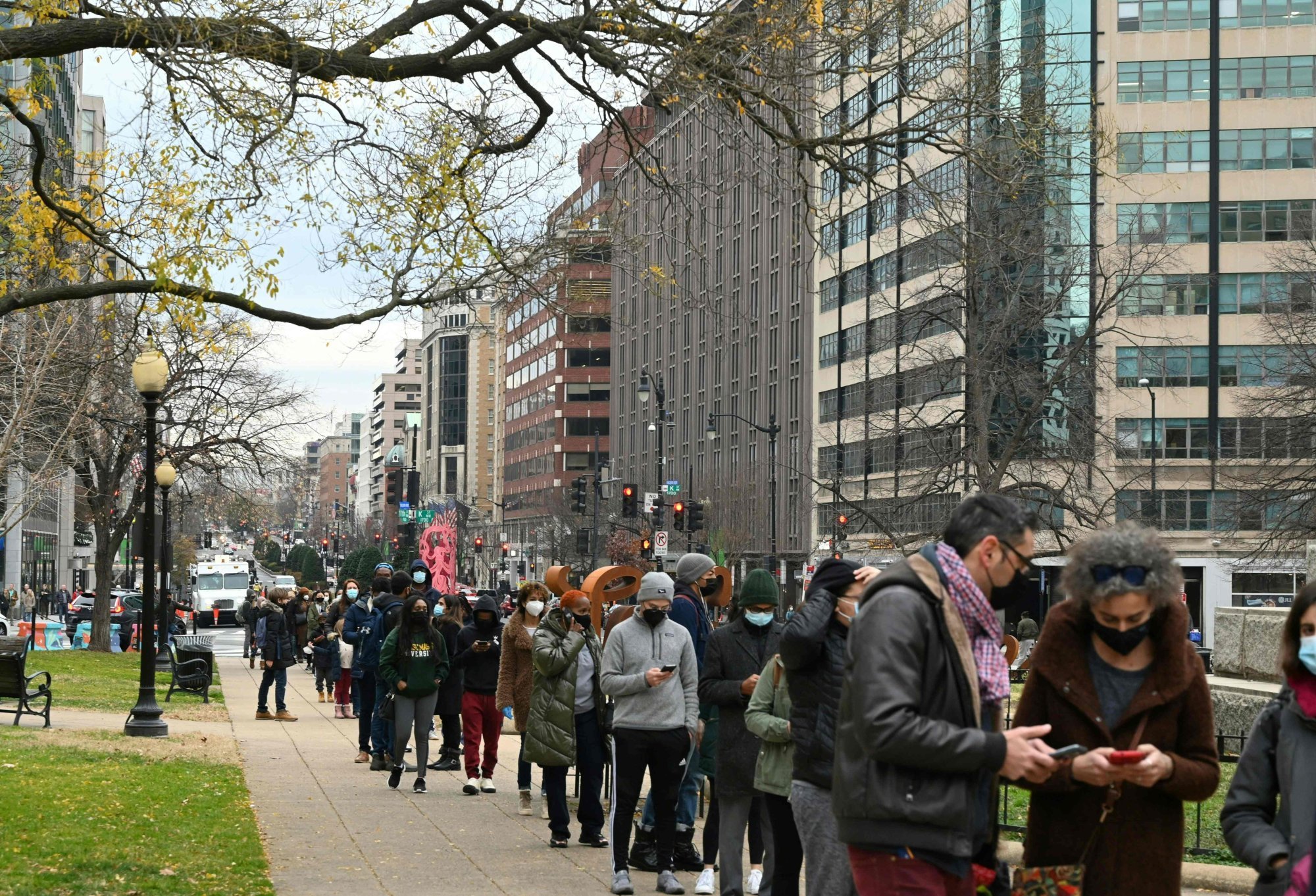 "We very well may see a transition in that direction as the months go by," he said at a news briefing.
Do you have questions about the biggest topics and trends from around the world? Get the answers with SCMP Knowledge, our new platform of curated content with explainers, FAQs, analyses and infographics brought to you by our award-winning team.
Fauci, the director of the National Institute of Allergy and Infectious Diseases, made his remarks as confirmed cases in the US swelled to a weekly average of more than 240,000 a day – a 60 per cent jump from a week earlier. The surge is driven by Omicron's emergence in the past month as well as a continuance of infections from the Delta variant.
The sharp increase has led to public confusion over how strict Americans must be in trying to control the latest phase of the pandemic, which is entering its third year.
Last week, even as cases began rising, Biden and public health officials avoided calling for lockdowns ahead of the Christmas holiday; on Tuesday the US Centres for Disease Control and Prevention (CDC) recommended cutting periods of isolation and quarantine in half – to five days, from 10 – for health care workers and the general public.
But the sudden uptick in cases has prompted public health officials including Fauci to recommend that Americans avoid large gatherings on New Year's Eve.
Earlier on Wednesday, CDC Director Rochelle Walensky acknowledged that the agency's decision to shorten the recommended isolation period "really had a lot to do with what we thought people would be able to tolerate".
"Some science has demonstrated less than a third of people are isolating when they need to," Walensky told CNN, citing "relatively low rates of isolation for all of this pandemic".
"We really want to make sure that we had guidance in this moment – where we were going to have a lot of disease – that could be adhered to, that people were willing to adhere to and that spoke specifically to when people were maximally infectious."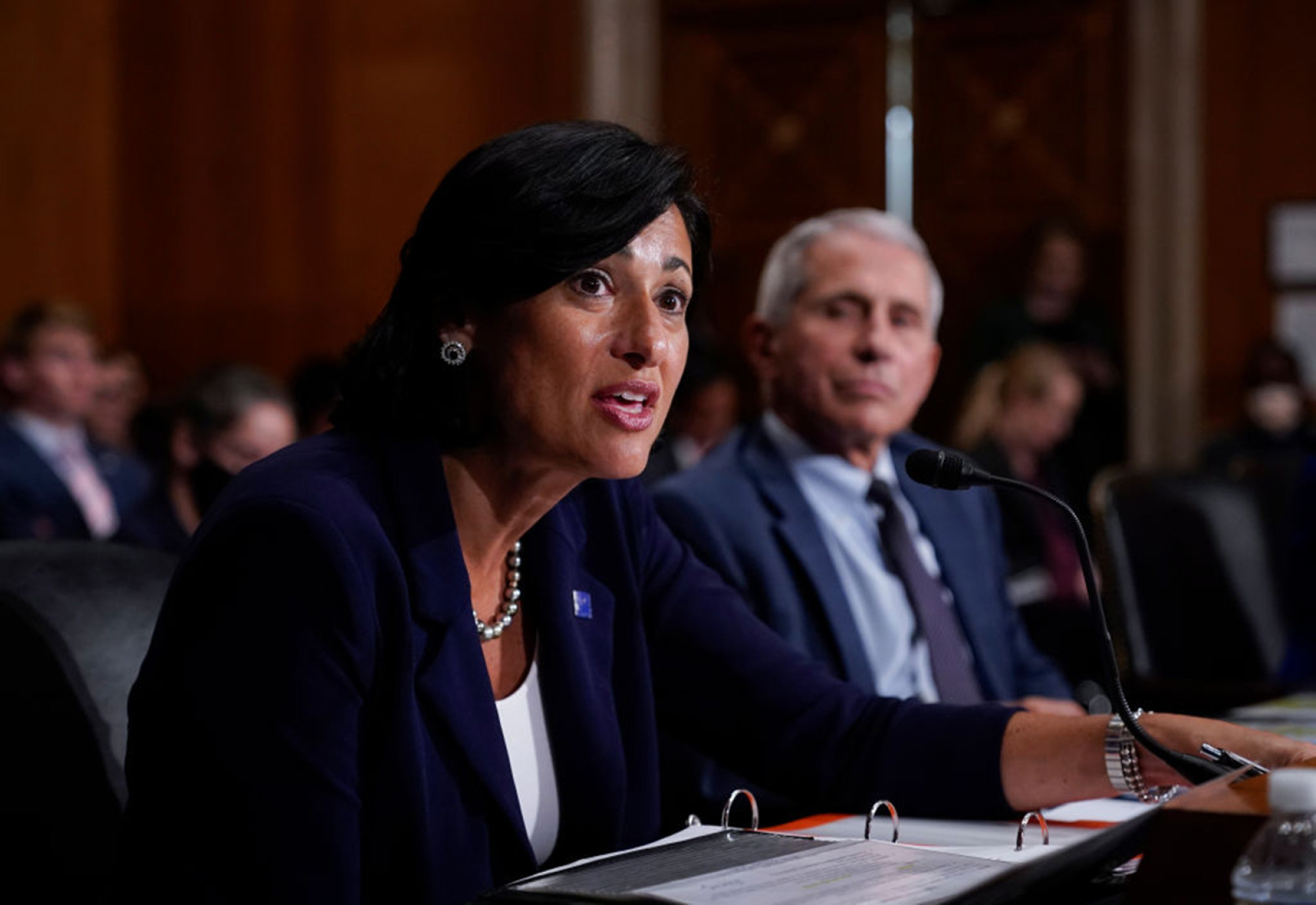 In his briefing, Fauci cited recent studies from South Africa, Britain, Japan, Hong Kong and the US that suggest that while Omicron is more contagious than other previous versions of SARS-CoV-2, which causes Covid-19, it is less virulent.
Fauci said that a South African study published on Tuesday of hospitalised Covid-19 patients showed 4.5 deaths per 100 in the Omicron group versus 21.3 for Delta. It also showed intensive care unit admissions at 1 per cent for Omicron against 4.3 per cent for Delta. Omicron patients needing supplemental oxygen was 45 per cent versus 99 per cent for Delta patients.
"The data are encouraging, but in still in many respects preliminary, yet they are getting stronger and stronger," Fauci said. He cautioned that the degree to which prior infections and vaccinations factored into the disparities is unclear.
Fauci had suggested earlier this week that vaccine mandates for domestic flights should be considered, but clarified on Wednesday that "the situation may change, but at this particular time, we do not feel that it's necessary to make that a requirement".
Fauci and Walensky both stressed that data show vaccination with either the two-shot mRNA Covid-19 vaccines by Pfizer and Moderna or Johnson & Johnson's one-shot vaccine, combined with booster shots, are proving to be a stark differentiating factor.
Walensky said the unvaccinated are about 20 times more likely to die from Covid-19, adding that those who have not yet been boosted are more vulnerable but "do have some protection against severe disease and death".
Jeff Reczek, the CDC's director in Washington, who was also on the news briefing, said that the US is administering about one million booster shots a day and that about 45 per cent of the eligible US population over 18 have received a booster.
More from South China Morning Post:
For the latest news from the South China Morning Post download our mobile app. Copyright 2021.
Subscribe now to our Premium Plan for an ad-free and unlimited reading experience!