Causeway Bay looks increasingly more appealing as an office address, amid the rental crash in what was until recently the world's most expensive retail shopping district.
The monthly net office rent in the district between Hong Kong's Wan Chai and Quarry Bay averaged HK$60.4 (US$7.74) per square foot, just about half the HK$113.6 per square foot in the city's Central financial hub, according to Knight Frank. Central's October rent rose 0.5 per cent from a month earlier, while Causeway Bay was unchanged.
"Causeway Bay's rent is between Central and Quarry Bay," said Knight Frank's Greater China head of research Martin Wong. "Compared with Wan Chai, office buildings in Causeway Bay are newer and of higher quality, which are also reflected in the discrepancy in rents and vacancies."
Do you have questions about the biggest topics and trends from around the world? Get the answers with SCMP Knowledge, our new platform of curated content with explainers, FAQs, analyses and infographics brought to you by our award-winning team.
The district, particularly the Russell Street thoroughfare, commanded the world's most expensive retail rents for six consecutive years until 2020, boasting flagships by such luxury designers as Burberry, La Perla and Prada. The Italian designer Prada left Russell Street last year after months of street protests and Covid-19 pandemic, a departure that forced the landlord to slash rents by 44 per cent to fill the vacancy, kicking start a domino effect that weighed on rental charges throughout the district.

One investor betting on Causeway Bay's potential as a prime office zone is H Development Holdings Limited, which counts the 28-storey retail commercial complex Henry House and the 24-floor Biz Aura office building in its property portfolio. H Development recently completed the redevelopment of a commercial building in Causeway Bay, the 25-storey HDH Centre on Irving Street.
"HDH Centre is our flagship for 2021, a Grade A commercial complex located at the heart of Causeway Bay and primed to become a landmark in the community," said Eric Ng, H Development's chairman. "The group is optimistic about the market and potential of Causeway Bay."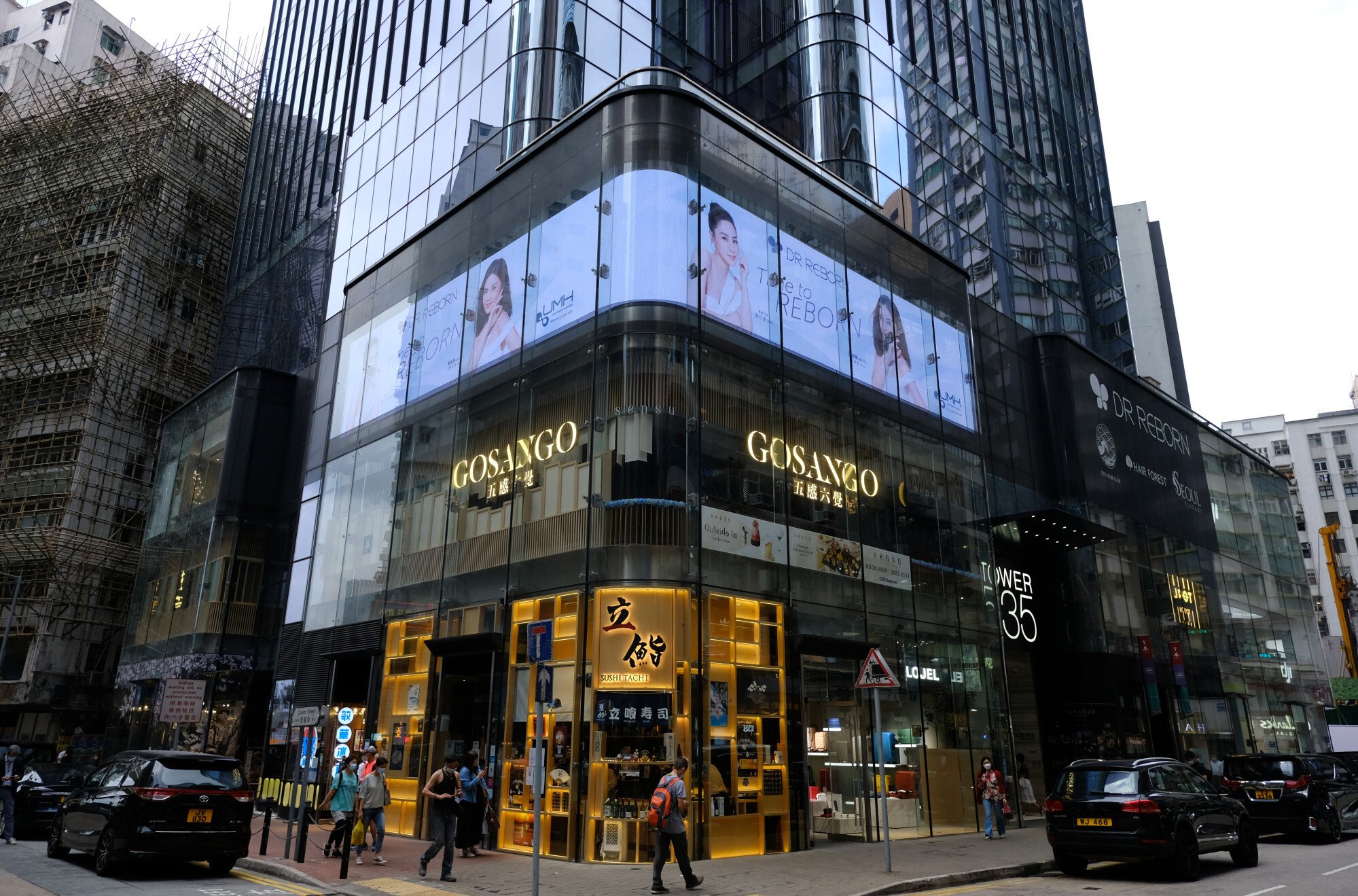 One of HDH Centre's first tenants is the German home appliance brand Bosch, which will relocate its flagship from Central to occupy the entire first floor. The building's third to eighth floors will be dedicated to food and beverage outlets, and the rest for office tenants.
"We place great emphasis on the Hong Kong market, hence we are very selective when considering the new location for our Hong Kong flagship store," a Bosch spokesman said. "HDH Centre is a new completed complex with stylish architectural design. It is conveniently located at the heart of Hong Kong's commercial and entertainment hub... A mere three-minute walk from Causeway Bay MTR station, convenient transport means a high number of visitors from time to time. Relocating our showroom to Causeway Bay puts us in a better position to reach our targeted premium customers."
In Tower 535 on Jaffe Road also in Causeway Bay, co-working giant IWG has taken over the space vacated by rival WeWork.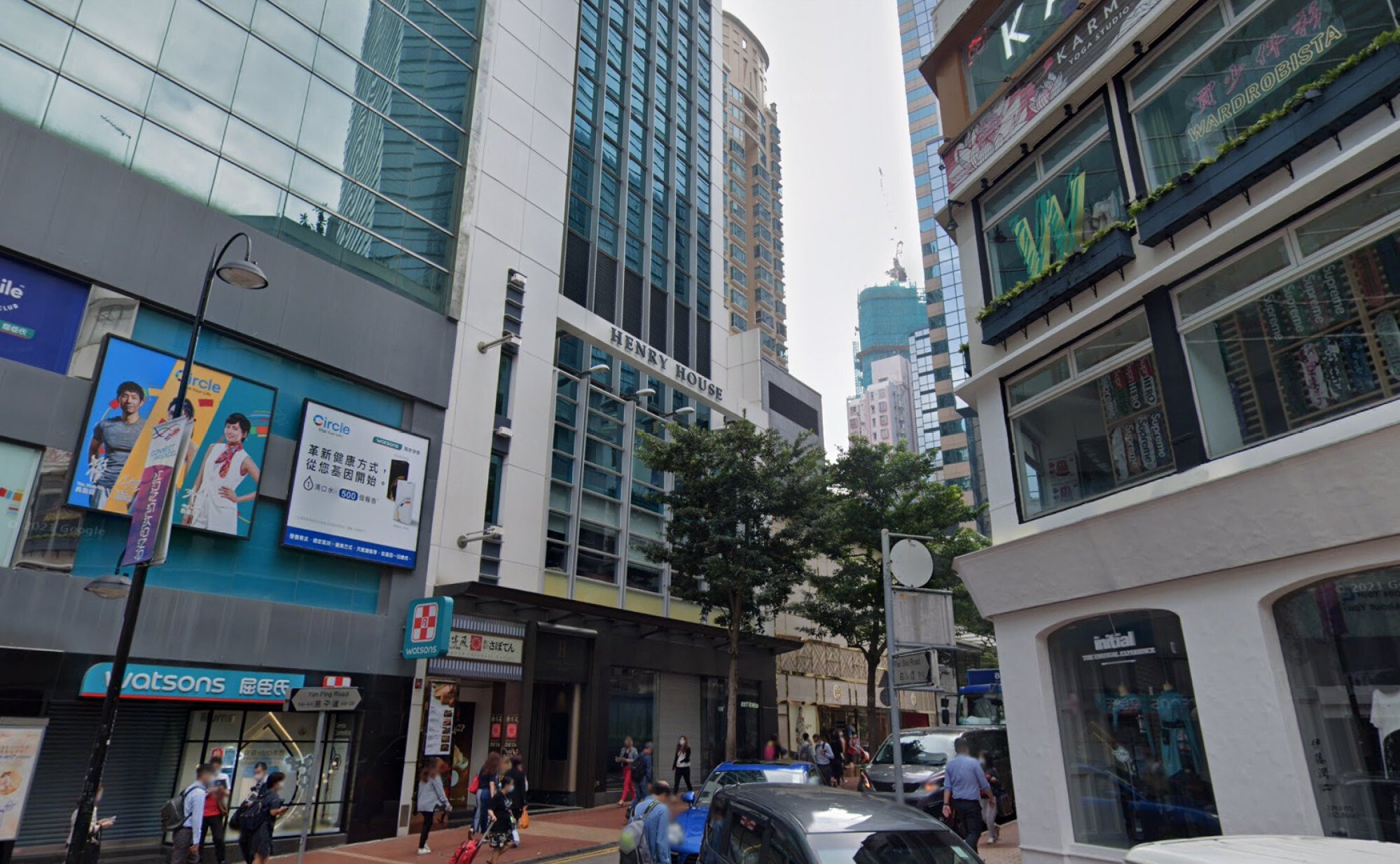 On Causeway Bay's waterfront, the Mandarin Oriental Hotel Group shuttered The Excelsior hotel in 2019 to redevelop the site into a 26-storey office tower at a cost of US$650 million, scheduled for completion in 2025.
Companies, particularly those that do not require marquee addresses to impress customers, have been driven out of the Central district by its record rental charges, decamping to Hong Kong's outlying districts such as Quarry Bay or Tsim Sha Tsui. Causeway Bay, with its crowded streets, and high-end shopping centres, had not been high on the selection list until now, Wong said.
Grade-A office rents on Hong Kong Island may increase by between 5 and 10 per cent, especially in Central, Admiralty and Wan Chai, Knight Frank said.
As several companies have recently expanded their footprints or moved back to Central, the office rents in the district are likely to rise faster. This in turn will add appeal to Causeway Bay as a good alternative for corporate offices.
"Given its status, the quality of [the area's] buildings and other attractions, the office rental market in Central is expected to recover and rise much faster while rents in Causeway Bay are likely to take time to fully recover," said Wong of Knight Frank.
More from South China Morning Post:
For the latest news from the South China Morning Post download our mobile app. Copyright 2021.
Join our Telegram channel to get our Evening Alerts and breaking news highlights