The northern Chinese border city of Manzhouli reported 30 new Covid-19 cases on Saturday, down from 58 community cases a day earlier.
The National Health Commission said on Sunday that mainland China reported 42 new locally transmitted cases overall, including 10 in Harbin, in the northeastern province of Heilongjiang province, and two in Yunnan province in the southwest.
The outbreak in Manzhouli, a city in Inner Mongolia, started at the end of last month and had grown to 314 cases as of 2pm on Saturday, according to city authorities.
Do you have questions about the biggest topics and trends from around the world? Get the answers with SCMP Knowledge, our new platform of curated content with explainers, FAQs, analyses and infographics brought to you by our award-winning team.
Four local officials have been punished for their failure to contain the spread of the virus, with one reported to have "greatly affected" zero-Covid efforts to eradicate the pathogen, the city said.
The strain at the centre of the outbreak is the Delta variant and the city has embarked on a seventh round of mass testing in freezing conditions.
However, the emergence of the Omicron variant, which has yet to be detected in China, poses a new threat to China's zero Covid-19 policy.
The authorities have enacted stringent measures to tamp down recent outbreaks in the capital and surrounding regions ahead of the Beijing Winter Olympics in February.
Beijing's most recent infection, a locally transmitted case reported on Thursday, has been traced back to the Inner Mongolia cluster.
Meanwhile, leading epidemiologist Zhong Nanshan said that China should stick to its present strategy.
"We should apply this dynamic zero-case policy and adopt further precise prevention and control measures, and we are not afraid of Omicron," he told the Greater Bay Area (Shenzhen) Vaccine Summit on Saturday.
Zhong set out two prerequisites for a return to "normality" in China, according to People's Daily.
One is for the Covid-19 fatality rate to fall to 0.1 per cent, similar to influenza. The second is for the reproduction rate, a measure of how many people an infected person can pass the virus on to, to fall to between 1 and 1.5.
Zhong said data showed booster shots, including mix-and-match regimes involving different vaccines as a third shot, were an effective way to improve the protections offered by vaccines.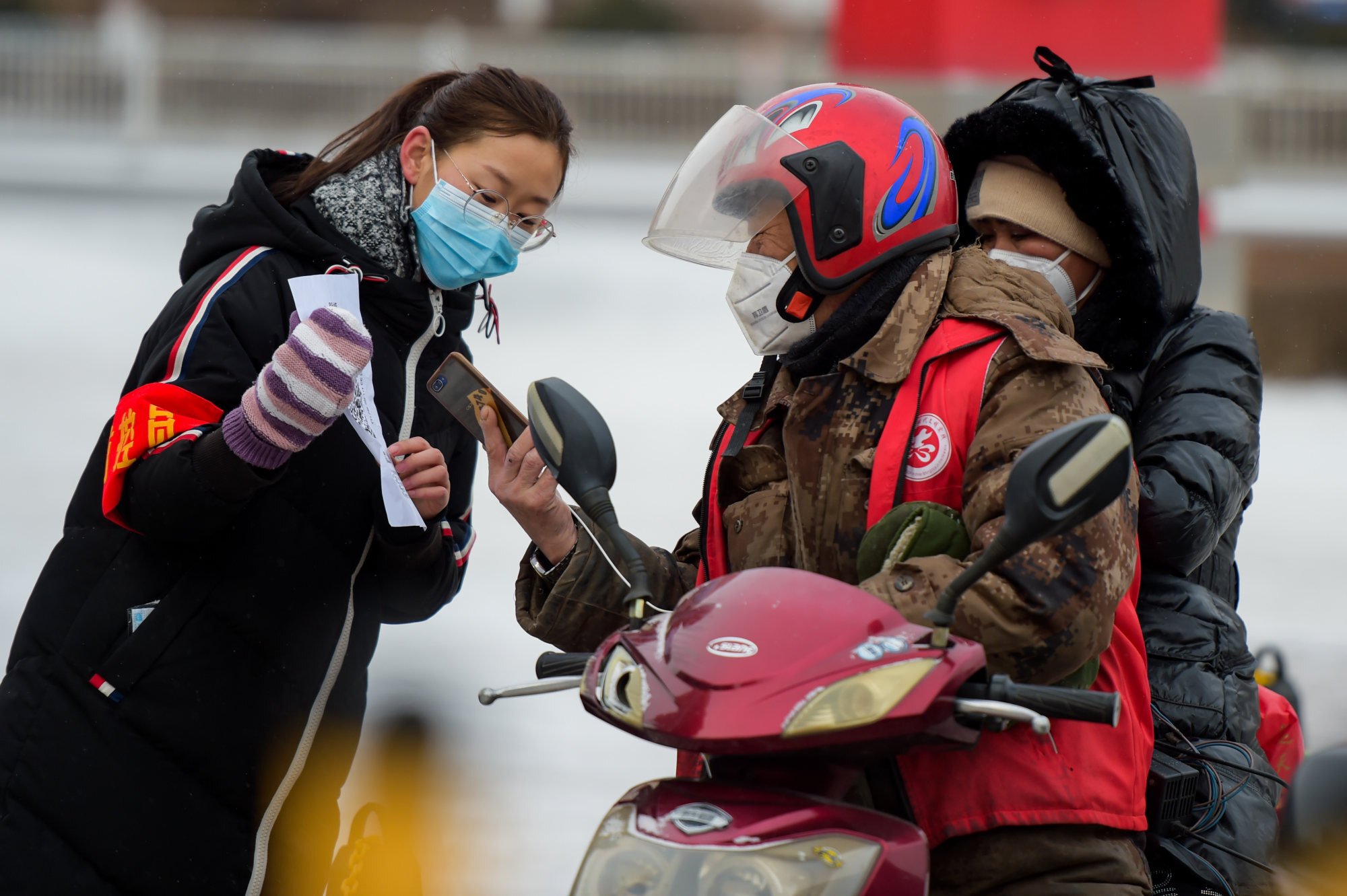 Some 96.3 million people in mainland China had received a third vaccine dose, according to Zhong. Overall the country has administered more than 2.5 billion doses of Covid-19 vaccines, covering more than 79 per cent of the population.
Zhong also said research was under way to determine how well existing vaccines protected against the new Omicron variant.
The variant contains an unprecedented number of mutations in its spike protein, which has prompted concerns that vaccines will not be able to recognise and fight the virus as well as previous strains.
It is not yet clear whether symptoms from Omicron infection differ in severity from previous strains or if the virus itself is more transmissible, but its rapid spread has placed health authorities around the world on high alert.
In South Africa where Omicron was first identified, coronavirus cases nearly quadrupled in four days, with 16,055 new infections reported on Friday, up from 4,373 new cases on Tuesday. Other cases of the Omicron variant have been detected in numerous countries, including in 13 states in the United States.
More from South China Morning Post:
For the latest news from the South China Morning Post download our mobile app. Copyright 2021.
Join our Telegram channel to get our Evening Alerts and breaking news highlights