Shares of Suncity Group Holdings, Macau's largest casino junket operator, fell 16.7 per cent on Thursday after its controlling shareholder Alvin Chau Cheok-wa stepped down as chairman.
Chau was arrested on the weekend over his alleged links with illegal cross-border gambling and a money-laundering syndicate.
The company has also halted its travel-related businesses because Sun City Gaming Promotion, a firm owned by Chau and its key supplier of hotel accommodation products, said it would stop supply. But the junket operator clarified that it does not own the VIP gambling business that has been suspended, as reported by Macau TV station TDM late on Tuesday.
Do you have questions about the biggest topics and trends from around the world? Get the answers with SCMP Knowledge, our new platform of curated content with explainers, FAQs, analyses and infographics brought to you by our award-winning team.
"The board would [like to] clarify that the group has not been carrying on any VIP business in Macau, and such business has been carried on by [Sun City Gaming Promotion], which is a company wholly-owned by Mr Chau Cheok Wa," Suncity said in a filing to Hong Kong's stock exchange late on Wednesday.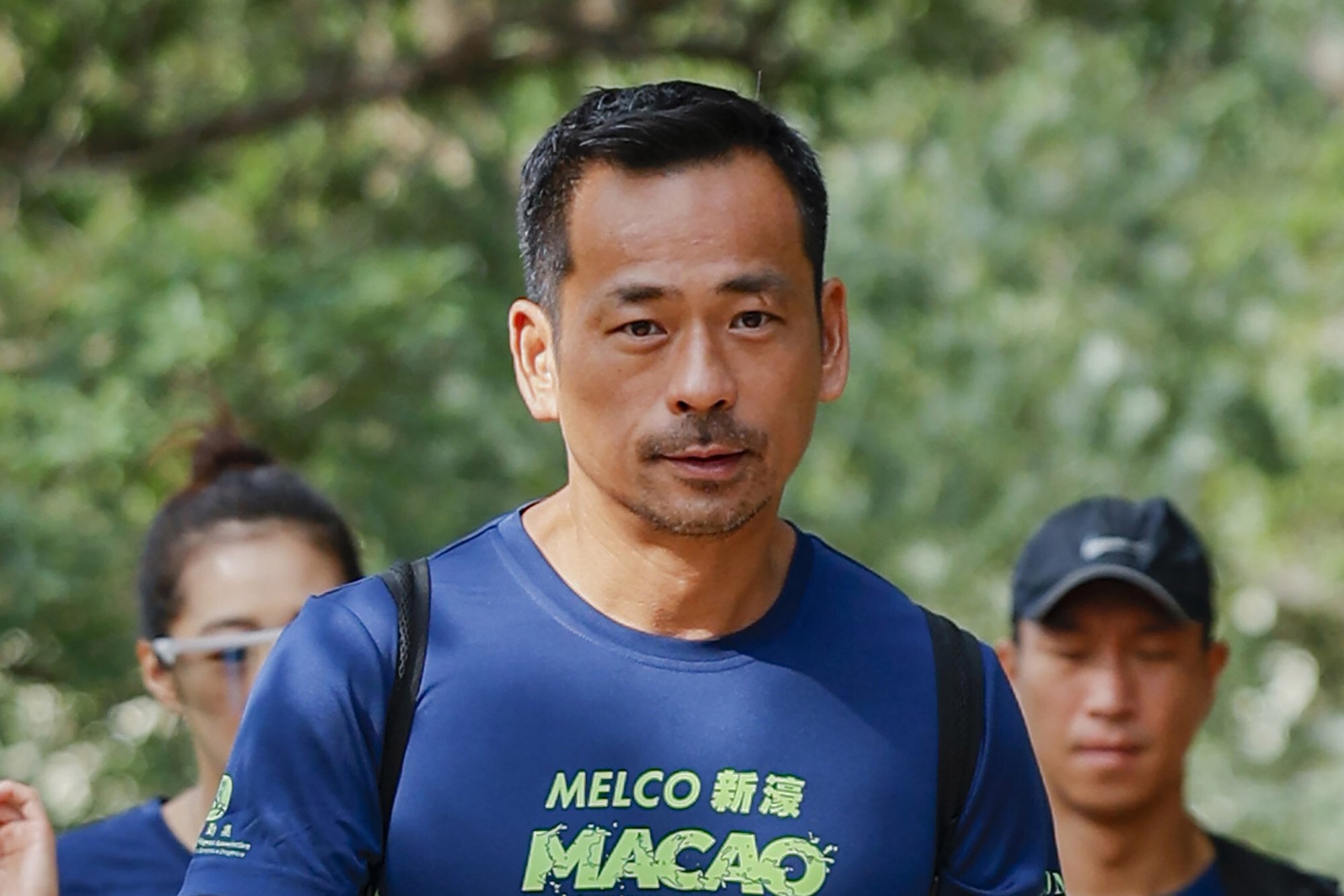 Trading in Suncity Group was suspended on Wednesday, pending an announcement on the news coverage related to the VIP business carried out in Macau by Sun City Gaming. The shares were last traded at HK$0.13 on Tuesday.
Suncity's shares have lost 57 per cent of their value since his arrest on the weekend.
Macau's Gaming and Coordination Bureau said in a statement on its website on Wednesday that it has been notified by the city's gambling companies that they would stop collaborating with intermediaries and temporarily close their VIP operations in Macau run by Sun City Gaming.
Suncity said in its filing that its board had received a letter from Chau, relinquishing his posts as chairman and an executive director from Wednesday.
"His resignation would – in view of the pending legal proceedings against him – be in the best interests of the company, and also allow him to devote more time for his personal matters," it said.
"Further announcement will be made by the company in relation to the appointment of the chairman of the board, as and when appropriate."
News of his arrest led to a US$4.8 billion sell-off in Macau casino operators on November 29, amid fears that Beijing is tightening its scrutiny on activity in the former Portuguese colony which has become the world's busiest gambling hub. A draft regulation in September to overhaul the industry triggered as much as a US$17 billion casino stock rout.
Chau was also wanted by police in the eastern Chinese city of Wenzhou, which issued an arrest warrant for him on Friday.
Suncity said it was forced to suspend its travel related operations, which made up 17.4 per cent of its revenue in the year's first half as Sun City Promotion had informed its management on Wednesday that it would not be able to supply hotel accommodation products to the company in the near term.
It also blamed the "rapid outbreak" of the new Covid-19 virus variant Omicron for the decision.
Summit Ascent, a Suncity subsidiary that operates resorts in Russia's far east, rose 6.8 per cent to HK$0.17 on Thursday morning, after sinking 9.5 per cent on Wednesday.
Chau also resigned from the posts of chairman and non-executive director at Summit Ascent, the company said in a stock exchange filing late on Wednesday.
More from South China Morning Post:
For the latest news from the South China Morning Post download our mobile app. Copyright 2021.
Join our Telegram channel to get our Evening Alerts and breaking news highlights