Hong Kong has ranked last for political stability and housing affordability in a survey of the world's best places to live for expatriates, as the city continues to hover around the bottom of the overall table.
The annual report by networking site InterNations placed Hong Kong 46th out of 57 cities around the world, based on a survey of 12,420 expats.
In Asia, only Tokyo ranked below Hong Kong with the financial hub emphatically beaten by regional rival Singapore, which placed fifth, as well as Ho Chi Min, Bangkok and Shanghai.
Do you have questions about the biggest topics and trends from around the world? Get the answers with SCMP Knowledge, our new platform of curated content with explainers, FAQs, analyses and infographics brought to you by our award-winning team.
Globally, Kuala Lumpur in Malaysia was ranked the top destination for expats, followed by Málaga in Spain and Dubai in the United Arab Emirates.
Last year, Hong Kong placed 57th out of 66 cities, and was in the 52nd spot in 2019 when the survey involved 82 cities. Seven years ago, Hong Kong ranked 10th.
In the 2021 edition of the report, Hong Kong scored lowest in the world for political stability, and was the only Asian city in the bottom 10 for the subcategory of safety and politics.
Only 10 per cent of expats considered Hong Kong's political stability in a positive light. By contrast, nearly all expats, at 95 per cent, were happy with the political stability of Singapore.
"We will move soon because the political situation is so bad," an American expat in Hong Kong told the InterNations survey.
InterNations noted back in 2019 that expats living in Hong Kong might change their views on safety and security amid the widespread anti-government protests that roiled the city that year.
Since then, a national security law imposed by Beijing last June prompted further questions from foreign residents about the city's future.
Notoriously land-starved Hong Kong also came last for housing affordability among all cities featured in the latest InterNations report.
Some 78 per cent of expats polled gave a negative rating for the cost of living in the city, compared with the global average of 34 per cent.
While 71 per cent of respondents said it was easy for expats to find housing, 89 per cent said they considered prices to be unaffordable. For expats in other world cities, about 39 per cent said housing was expensive.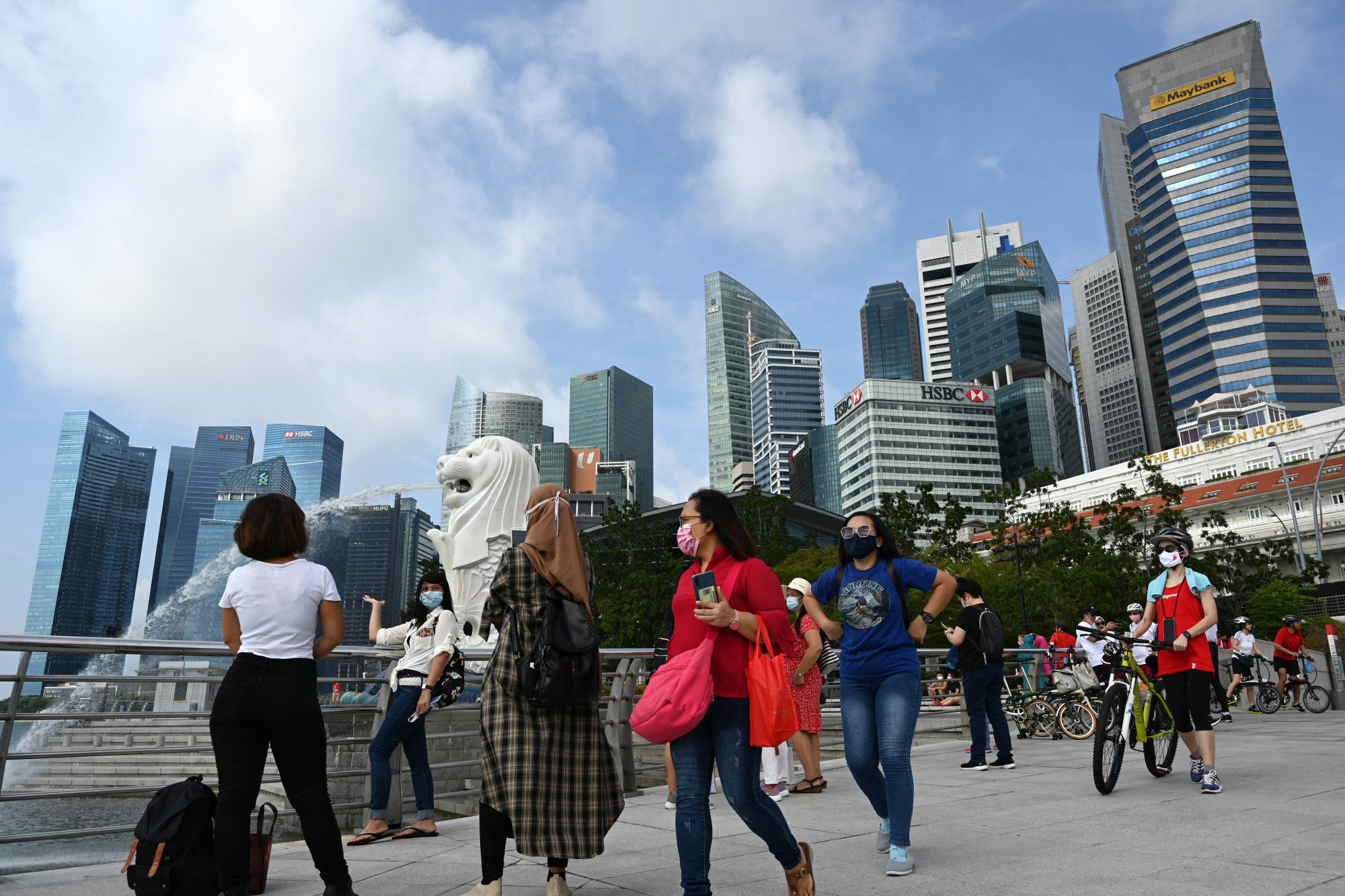 A German expat in Hong Kong pointed out that "the flats are small and expensive", the InterNations report highlighted.
The survey drew responses from at least 50 expats in each city.
Hong Kong has been ranked the world's most expensive housing market for the 11th year in a row, and it will take 20.7 years on average for a family to afford a home in the city, according to the annual Demographia International Housing Affordability study. Some new-build homes measure just 200 to 300 sq ft.
The InterNations poll put Kuala Lumpur in the top spot globally in the finance and housing index, with 74 per cent of expats saying accommodation was affordable and 91 per cent said such options were easy to find.
More from South China Morning Post:
For the latest news from the South China Morning Post download our mobile app. Copyright 2021.
Join our Telegram channel to get our Evening Alerts and breaking news highlights