China is deviating from its minimal nuclear deterrence strategy, the US State Department charged on Monday, after a report that Beijing had recently tested a nuclear-capable hypersonic missile.
"We are deeply concerned about the rapid expansion of the PRC's [People's Republic of China's] nuclear capabilities, including its development of novel delivery systems," State Department spokesman Ned Price said at a briefing about a Financial Times report on Saturday that China had launched a nuclear-capable hypersonic missile in August.
Denying the FT report earlier on Monday, a Chinese foreign ministry spokesman called the launch "a routine test of a space vehicle to verify the technology of their reusability" and said that the launched object "was not a missile" with a military purpose.
Do you have questions about the biggest topics and trends from around the world? Get the answers with SCMP Knowledge, our new platform of curated content with explainers, FAQs, analyses and infographics brought to you by our award-winning team.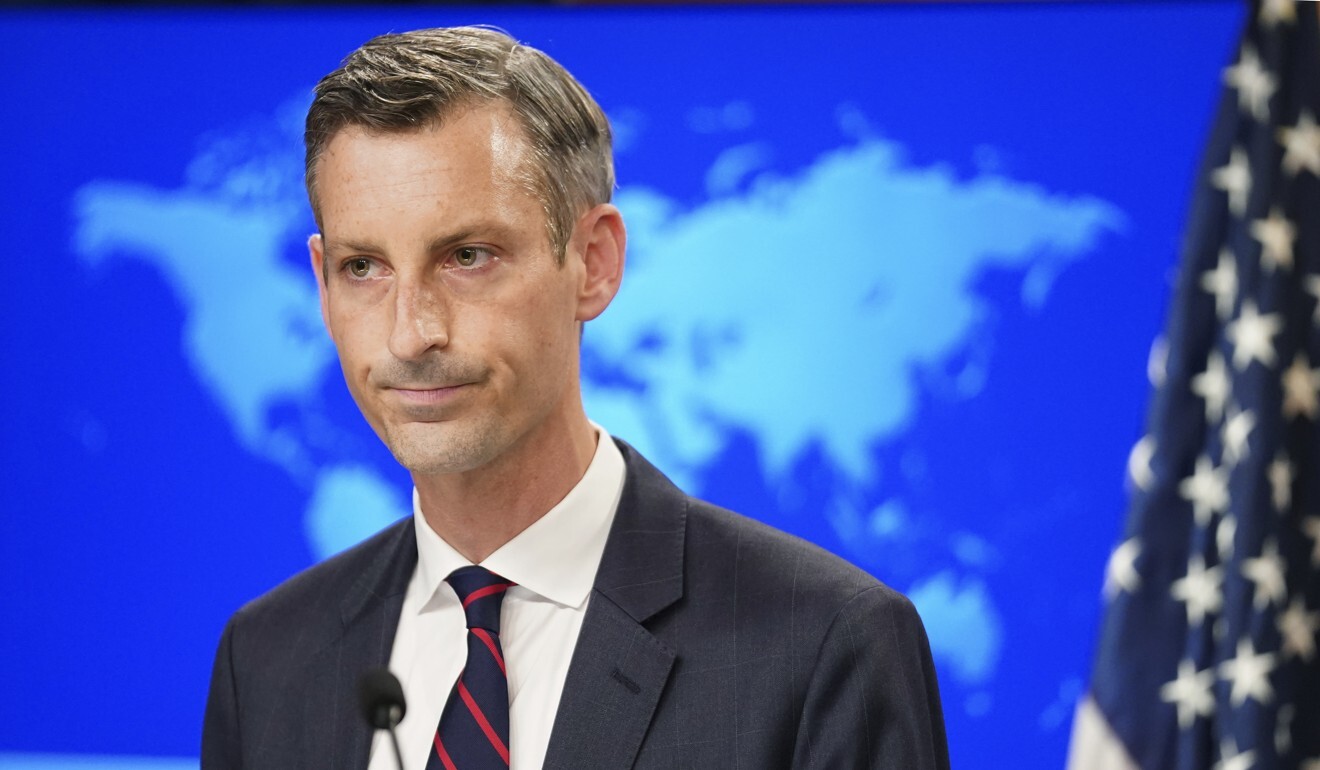 Price declined to comment on what information the US government had concerning the test, but appeared to dismiss any attempts to play down its significance. He cited a US count of "at least" 250 ballistic missile launches by China in the nine months through September.
"These developments underscore that the PRC, as we said before, is deviating from its decades-long nuclear strategy based on minimum deterrence," he said. "This is especially concerning... given the PRC's lack of transparency into its evolving nuclear posture.
"We have reached out to the PRC," he added. "We've made very clear our interest in engaging with the PRC as responsible countries would and do in the context of these powerful weapons.
"In the meantime, we will continue to maintain the capabilities to defend and to deter against a range of threats from the PRC: threats to the United States, threats to our allies, threats to our partners as well," Price said.
US concerns about China's nuclear and missile capabilities had been escalating even before reports of Beijing's supposed ability to deploy a hypersonic nuclear missile.
In its most recent report to US lawmakers last year, the Defence Department said that China may have surpassed American military capabilities in missile development and is likely to double its stockpile of nuclear warheads over the next decade.
The Pentagon is likely to comment further on these capabilities in its next report, which could be made public very soon, according to Caitlin Talmadge, a Georgetown University professor and Brookings Institution fellow, who specialises in nuclear strategy and defence policy.
"China definitely is trying to ensure that the US cannot coerce it with nuclear weapons, but it also has a growing capability to actually engage in limited nuclear first use, or at least it is clearly kind of moving in that direction," she said in a podcast released on Monday by the Centre for International and Strategic Studies.
Talmadge said that China had made "significant strides... both quantitatively and qualitatively" in its nuclear capability since it started building one.
In particular, she cited China's DF-26 missile, which has a range of 4,000km (2,485 miles) and can be used in nuclear or conventional strikes against ground and naval targets.
Such weapons are banned by the Intermediate-Range Nuclear Forces Treaty signed by the US and the then-Soviet Union in 1987, toward the end of the Cold War. When the US withdrew from the treaty in 2019, it cited China's deployment of such weapons as justification.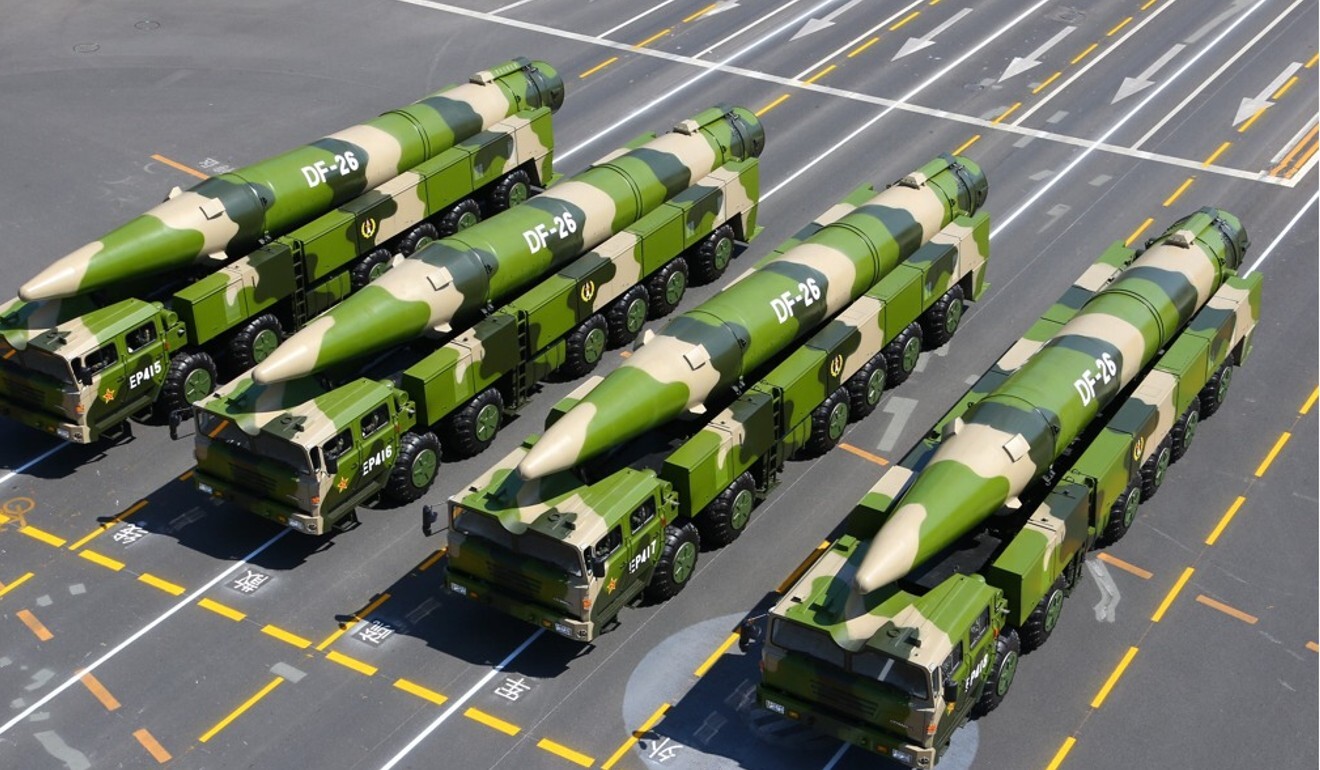 Talmadge, who said that she doubted the Chinese government's commitment to its stated "no first use" nuclear weapons policy, pointed to other signals that the country's nuclear capability is rapidly improving.
China is, for example, "pursuing air-launched nuclear weapons, investing in nuclear ballistic missile-launching submarines" and generally "diversifying the platforms that they can launch nuclear weapons from", she said.
White House press secretary Jen Psaki was also asked on Monday about the Financial Times report, and declined to comment on it specifically.
"We've made clear our concerns about the military capabilities that the PRC continues to pursue, and we have been consistent in our approach with China: we welcome stiff competition, but we do not want that competition to veer into conflict," Psaki said.
"And that is certainly what we convey privately as well."
More from South China Morning Post:
For the latest news from the South China Morning Post download our mobile app. Copyright 2021.
Join our Telegram channel to get our Evening Alerts and breaking news highlights