Some flights, trains and buses to Beijing have been cancelled and other control measures stepped up in a bid to stop an outbreak of the Covid-19 Delta variant from spreading through the Chinese capital.
More than 350 people in 27 mainland cities have been infected since the more transmissible strain was first reported in Nanjing, in eastern Jiangsu province.
Beijing must be "guarded at all costs" with the fastest, strictest measures and most decisive actions, according to a meeting on Sunday chaired by Beijing Communist Party secretary Cai Qi.
Do you have questions about the biggest topics and trends from around the world? Get the answers with SCMP Knowledge, our new platform of curated content with explainers, FAQs, analyses and infographics brought to you by our award-winning team.
Four cases have been reported in Beijing so far, all of them originating from the city of Zhangjiajie – in the central province of Hunan – which has closed to visitors after becoming another Covid-19 hotspot because of infected arrivals from Nanjing.
In a bid to guard against more imported cases, authorities at the Beijing city meeting agreed to step up control measures on people from medium- and high-risk areas – usually defined at the district neighbourhood level – from entering the capital.
Anyone from a city with cases identified has been banned from entering Beijing and flights, trains and long-haul buses from those places have been halted. A search of booking sites on Monday showed tickets for trains from outbreak areas such as Nanjing and Zhangjiajie were unavailable.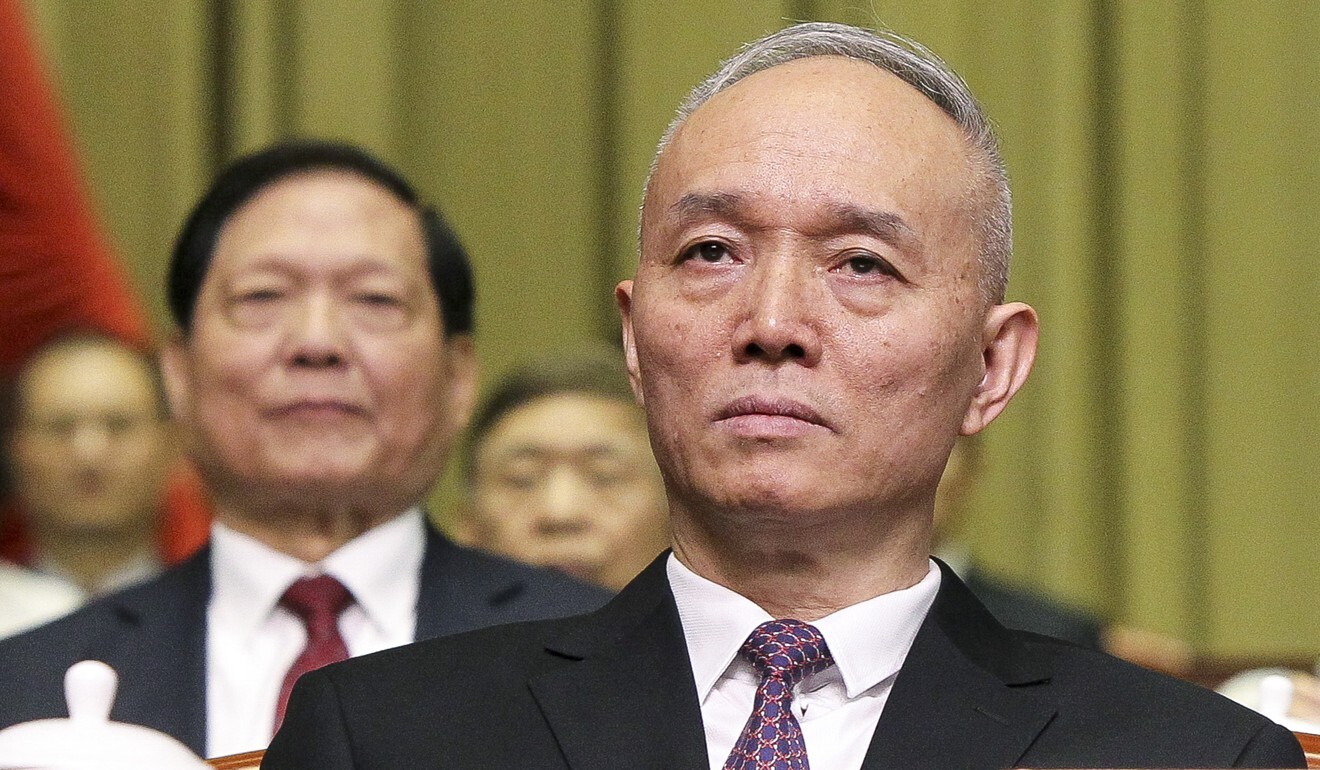 Employees of government agencies and state-owned enterprises have also been banned from travelling to affected cities and agencies must not organise travel for them. Anyone from Beijing who is in one of these cities will not be able to return until they have completed 14 days of health monitoring and a negative coronavirus test 48 hours before boarding a flight or train.
Authorities at the meeting also decided that people already in Beijing from cities with medium- and high-risk areas will be tested and their health monitored to "ensure no one is missed".
The latest outbreak started at Nanjing's Lukou International Airport, where cleaners were infected while working on a cargo plane on July 10. By July 20, nine of the cleaning staff had tested positive. As of Monday, Nanjing had reported 215 symptomatic Covid-19 cases.
Nanjing on Sunday ordered that clinics and outpatient care with a high risk of exposure be suspended, including ear, mouth and throat services, dentistry and plastic surgery.
Neighbouring Yangzhou reported 56 symptomatic cases on Monday, mostly in a cluster that has been traced to an elderly woman who had travelled to the city from Nanjing and visited several mahjong parlours before she tested positive on Wednesday.
Yangzhou authorities have offered a 5,000 yuan (US$775) reward for tip-offs about people who may have been at the mahjong parlours last week or those who may have travelled to the city from medium- or high-risk areas and could have been missed by the control measures.
Jiangsu governor Wu Zhenglong visited Yangzhou on Sunday, saying the situation in the city had "yet to hit the bottom" and posed a severe and complicated challenge.
Meanwhile, Vice-Premier Sun Chunlan, who visited Jiangsu last week, said preventing more cases from being brought in was the most important of all Covid-19 control measures and agencies "must not let their guard down – not even for one minute".
She said all cities must be more vigilant and improve collaboration across the board – from public security and public health to information technology.
Elsewhere in China, authorities have stepped up pandemic controls as the number of infections continues to rise. After three new cases and six asymptomatic infections were reported on Sunday, Zhuzhou in Hunan issued a three-day stay-at-home order for the city's 1.2 million residents, apart from essential workers, starting on Monday.
More from South China Morning Post:
For the latest news from the South China Morning Post download our mobile app. Copyright 2021.
Join our Telegram channel to get our Evening Alerts and breaking news highlights