As new variants of the Covid-19 virus emerge, scientists are tracking how easily they spread and whether the virus is getting better at evading the protection provided by vaccines.
While virus mutations are natural, understanding whether some new variants are improving the pathogen's ability to spread, infect or reduce the effectiveness of vaccines is a key part of pandemic control. Health experts agree that vaccinations and other measures to reduce disease spread are critical to blocking new strains emerging.
Current focus is on the highly transmissible Delta variant, thought to be behind a recent rise in infections in many countries, but researchers are keeping a watchful eye on other strains further along the Greek alphabet – like Lambda and Epsilon.
Do you have questions about the biggest topics and trends from around the world? Get the answers with SCMP Knowledge, our new platform of curated content with explainers, FAQs, analyses and infographics brought to you by our award-winning team.
Lambda was first identified in Peru, gaining a foothold in parts of South America, and has turned up in at least 29 countries in recent months. It was added to the World Health Organization's watch list of "variants of interest" on June 14.
According to the WHO, Lambda carries a number of mutations that suggest a potential for increased transmissibility and resistance to immune defences, but the agency said more study was needed to understand the threat of this variant and others in circulation.
Whether Lambda can "outcompete the highly infectious Delta variant in actual community transmission" needs more investigation, said Thomas Preiss, a professor specialising in genome sciences at the Australian National University.
Infectious disease specialist Maria Van Kerkhove, the WHO's lead technical official for Covid-19, said more analysis of viruses was needed globally to understand how they were changing.
Lambda would not be upgraded to a "variant of concern" unless it proved to have a trait such as increased transmissibility or severity, or had an impact on countermeasures, like testing and vaccines, she said.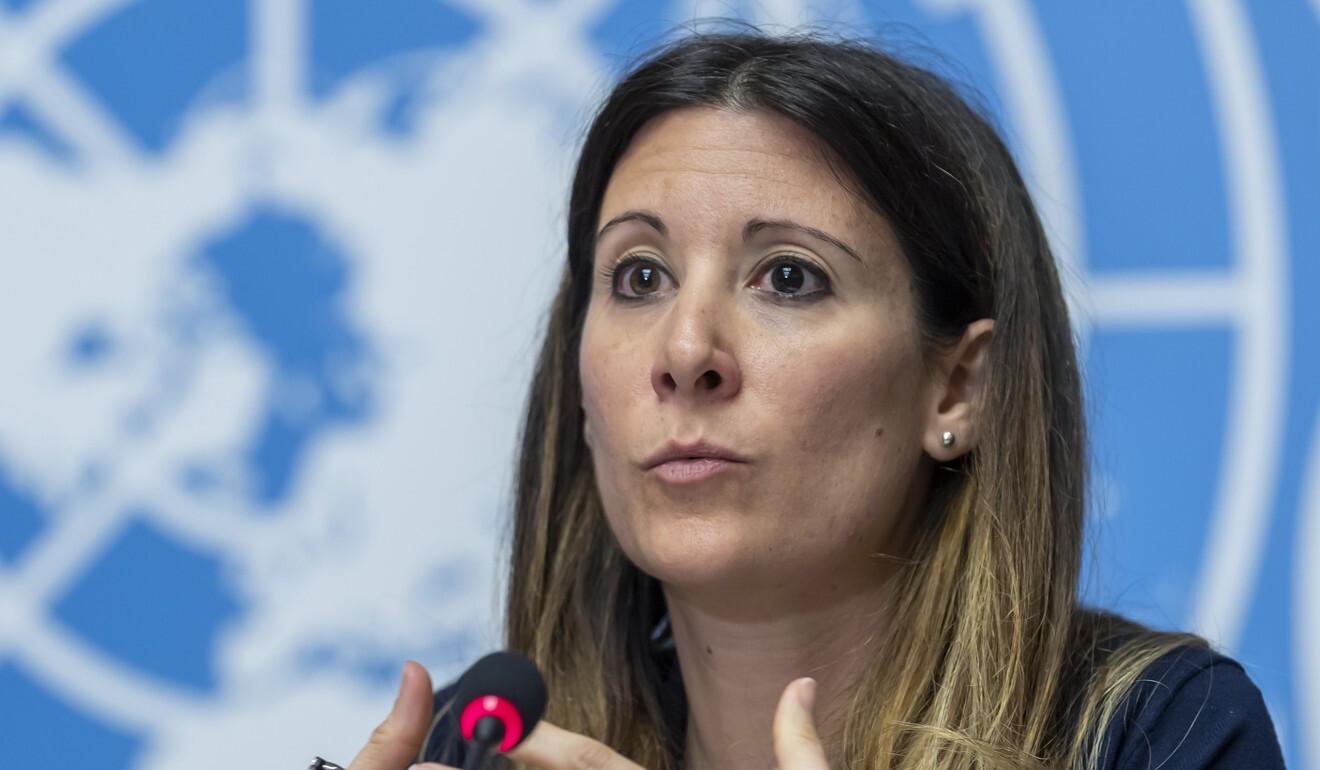 Existing variants of concern are Alpha, first identified in Britain, Beta, identified in South Africa, Gamma, first found in Brazil, and Delta, first detected in India.
Delta, the newest on the list, is estimated to be 55 per cent more transmissible than Alpha and nearly twice as infectious as non-variant strains. There is evidence that Beta and Delta variants have some impact on vaccine protection, though vaccines are thought to remain largely effective against severe disease from all variants, according to available data.
A study by University of Chile researchers which was released earlier this month, and has not yet been peer-reviewed, found the Lambda variant provoked reduced levels of virus-fighting antibodies in people vaccinated with Sinovac Biotech, the vaccine that has been widely used in the country.
The same study found Lambda had a greater ability to infect cells compared with the Alpha and Gamma variants in lab tests, which did not include Delta.
So far, the variants that have come out on top, like Delta, have appeared to spread more readily than others, experts say, but as population immunity increases it could place more pressure on the virus to evolve to escape these protections.
"It is plausible that [the virus] is now starting to be under selective pressure to evade immune responses in countries and areas with either high vaccination rates or high levels of people who have recovered from an earlier Covid-19 illness," said Preiss, noting it was difficult to say if this had driven current mutations.
New research about another variant – known as Epsilon, which was first detected in the US – has spotlighted the numerous ways the virus can remodel itself and potentially evade immunity.
In a paper published in the journal Science earlier this month, scientists showed that three mutations of the Epsilon variant reduced the potency of neutralising antibodies induced by current vaccines or past Covid-19 infections.
They also found that Epsilon "relies on an indirect and unusual neutralisation-escape strategy", by rearranging a special section of the spike protein which the virus uses to bind to human cells.
"Understanding the new-found mechanism of immune evasion of the emerging variants ... is as important as sequence surveillance itself to successfully counter the ongoing pandemic," the researchers wrote.
The US Centres for Disease Control and Prevention last month downgraded Epsilon from a "variant of concern" to a "variant of interest", citing a significant decrease in the proportion of this lineage of virus circulating nationally. The WHO also downgraded the variant to a category for further monitoring.
But the observations of Epsilon and other variants – even those which have proved to be less effective – provide lessons for researchers as they look for signs that new mutations are increasing the ability of the virus to dodge immune protections, an issue experts could need to be addressed down the line with booster shots.
"It's very critical to continue monitoring the evolution of the variants, especially during this global vaccination phase, to understand whether the virus evolution is going to slow down and which new 'traits' the virus may develop to evade the immune response," said Luca Piccoli, associate director of Humabs BioMed in Switzerland and one of the authors of the paper published in Science.
"The more people that are vaccinated, the less freedom the virus has to mutate away."
More from South China Morning Post:
For the latest news from the South China Morning Post download our mobile app. Copyright 2021.
Join our Telegram channel to get our Evening Alerts and breaking news highlights