The world has reached a milestone in recognising the gravity of climate change, but the battle to blunt environmental destruction will be protracted and require full-throated support from the financial industry, said global asset managers, regulators and central bankers on Wednesday.
Market signals and the "greed and fear" choices that drive financial markets are not just essential to channel capital away from entrenched coal-, oil- and gas-powered economies – they are vital to change the behaviour of billions of global consumers, said participants at a three-day virtual conference co-sponsored by the Bank for International Settlement and International Monetary Fund (IMF).
"We have finally reached the long-awaited tipping point where we will have the political will needed to finally turn the tide of this crisis," said Al Gore, the former US vice-president and chairman of Generation Investment Management, a financial services firm with US$37 billion in "sustainable" assets. "This decade is unquestionably the most important of our careers."
Do you have questions about the biggest topics and trends from around the world? Get the answers with SCMP Knowledge, our new platform of curated content with explainers, FAQs, analyses and infographics brought to you by our award-winning team.
Speakers at the Green Swan 2021 conference, also sponsored by Banque de France and the Network for Greening the Financial System, sought to walk a fine line.
Even as they warned of the dire cost of inaction against storms, drought, war and social unrest, they also sought to highlight the benefits of embracing renewable energy in economic growth, job creation, saved lives and improved lifestyles.
"We shouldn't take win-win opportunities for granted. Achieving them in practice will take a lot of smart thinking and adept implementation," said Tao Zhang, the IMF's deputy managing editor. "Defining what is fair is often very tricky. And it's easy for people to end up pointing fingers at each other."
The amount of heat energy trapped by greenhouse gas emissions has risen to the equivalent of 600,000 Hiroshima-class atomic bombs per day, speakers said, even as the cost of weather disasters has increased to US$2.5 trillion globally over the past decade, up US$1 trillion from the previous decade.
But in something of a watershed last week, panellists said, shareholders at ExxonMobil and Chevron voted to reset those energy giants' "business as usual" strategies away from fossil fuels. This came as a Dutch court ordered Shell to cut emissions some 45 per cent by 2030 in line with the 2015 Paris Agreement, a United Nations pact aimed at fighting climate change.
"Three turning-point moments for the oil and gas industry happening all on the same day and were influenced by the intersection of activism and investing," said Gore.
"We're now also entering a world in which the entities responsible for emitting an endless stream of greenhouse gas pollution, and their investors, will be held accountable."
Scott Moore, a former World Bank and US State Department official involved in negotiating the Paris Agreement, said those hammering out the deal had few illusions that it was a cure-all. Rather, it was viewed as a way to send a clear signal to markets and entrepreneurs that this was the defining challenge of the age.
"Finance is really the key to unlocking the climate puzzle," said Moore, director of the University of Pennsylvania's Global China Programme.
International financiers said progress would require a range of approaches involving both government policies and market innovation, including carbon taxes, emission trading systems, grants, technology transfers and global agreements to set a carbon price floor so individual countries' efforts aren't undermined by competitors.
"There's no one size fits all solution or silver bullet," said Zhang, a former deputy governor at the People's Bank of China (PBOC). "The journey in front of us is unprecedented, and we must be humble."
While Beijing has been a global leader in setting climate financing policy, along with Britain and, very recently, Washington under the Biden administration, its top-down system has often fallen short on implementation, analysts said.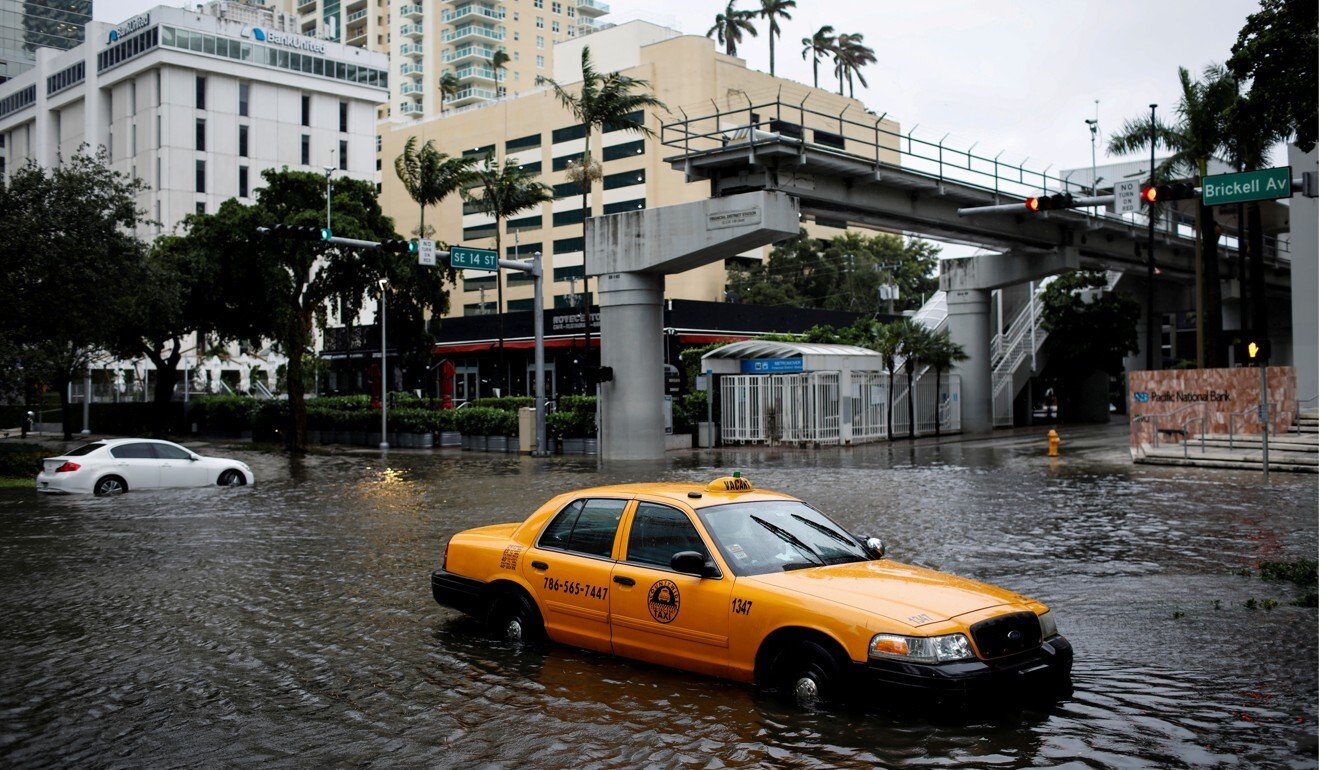 A report released on Tuesday by Australia's Institute for Energy Economics and Financial Analysis found that China has made some progress, including steps by PBOC Governor Yi Gang to improve green finance standards and climate-related disclosure rules.
But China's "carbon-neutral" bonds continue to channel capital to coal-dominated state-owned enterprises, the group said.
"Regulators urgently need to look at tightening the rules," said Christina Ng, a research director at the institute and the report's author. "One hundred per cent of green bond proceeds should be going to green projects."
Analysts said that while Washington and Beijing have shared interest in tackling global warming, growing mistrust between the world's two largest polluters over trade, security and human rights makes agreements more complex and expensive.
That said, the global shift from targets to results should empower banks, companies, consumers and regulators in the US and China to assume a larger role, reducing the drag from bilateral mudslinging, said Moore, who oversaw the State Department's China environmental portfolio.
"The impact of government-to-government tensions are moderately less as you do more implementation," he said.
Also key will be helping poorer nations adapt in the face of climate change, experts said.
"Funding such programmes isn't just the right thing to do, it's a heck of lot cheaper than dealing with the conflict and instability that's likely to arise," said Erin Sikorsky, deputy director of the Centre for Climate and Security, a civic group.
Washington needs to do more to help its Indo-Pacific allies and partners, she added.
"Many countries in the region are more concerned about the risks posed by climate change than the risks of conflict – a dynamic that the United States ignores at its peril," she said.
More from South China Morning Post:
For the latest news from the South China Morning Post download our mobile app. Copyright 2021.
Join our Telegram channel to get our Evening Alerts and breaking news highlights