About 100 people in Hong Kong reported feeling tremors from a 3.7-magnitude earthquake that struck near China's southeast coast at 5.40am on Friday, according to the city's Observatory.
The government department said the earthquake's epicentre was about 23km west-northwest of Heyuan city in Guangdong province, which lies some 180km north of Hong Kong.
"The Observatory received around a hundred locally felt reports of this earth tremor, the duration of which was a few seconds. Initial estimate gave a local intensity of II (two) on the Modified Mercalli Intensity Scale, that is felt by persons at rest, upper floors, or favourably placed," the report read.
Do you have questions about the biggest topics and trends from around the world? Get the answers with SCMP Knowledge, our new platform of curated content with explainers, FAQs, analyses and infographics brought to you by our award-winning team.
The scale measures the intensity of shaking produced by an earthquake and levels range from one to 12, the lowest "not felt by humans" and the highest representing catastrophic or total damage.
Friday's earthquake was the fifth to cause locally felt tremors since December 2019, when one of magnitude 1.4 was recorded near the outlying island of Cheung Chau.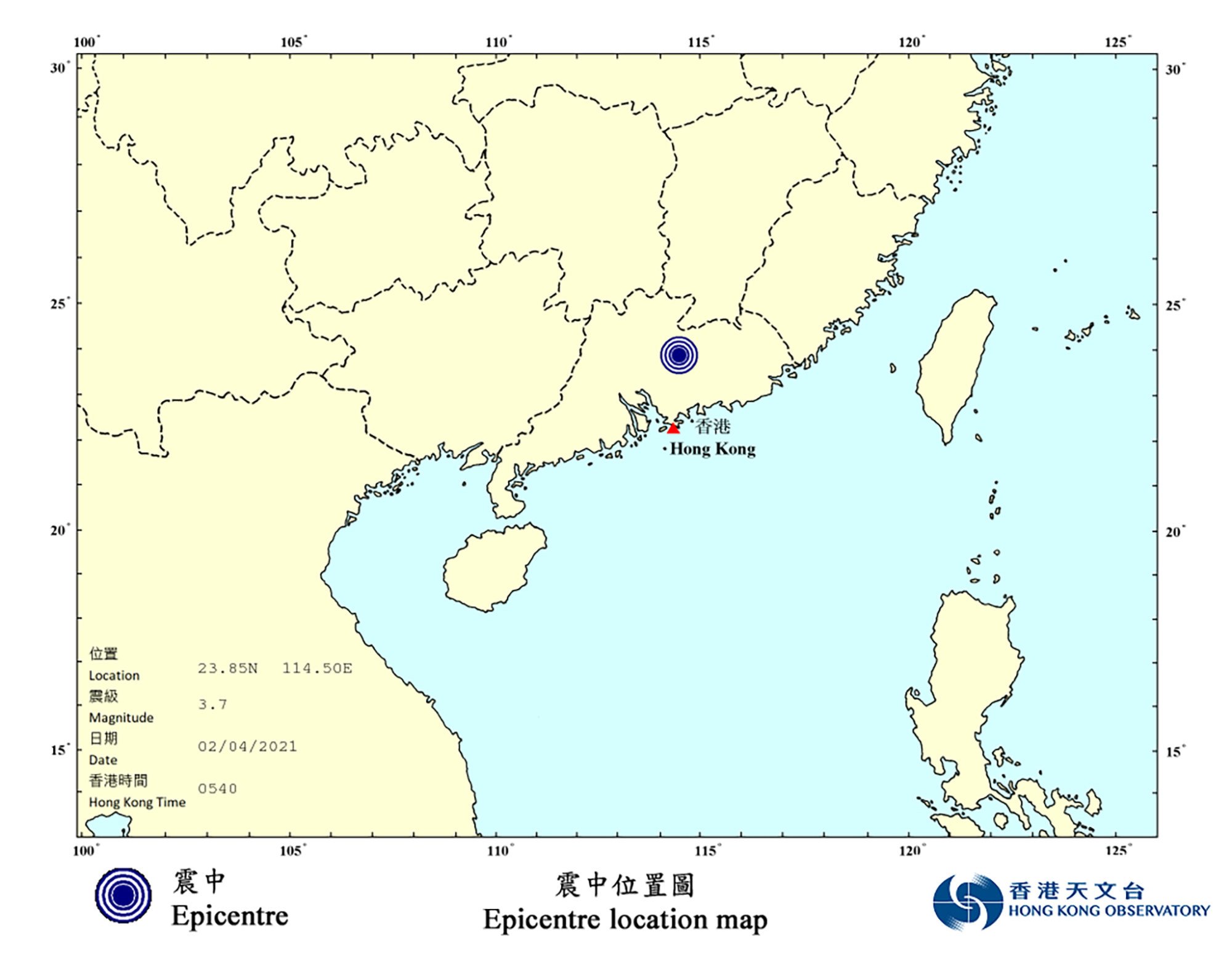 Previously, the most recent tremor to be experienced locally was last December, when a 6.4-magnitude earthquake struck near Yilan, Taiwan.
Since the Hong Kong Observatory first recorded tremors in 1905, a total of 189 of various intensities have been registered.
Two have been recorded every year on average since the Hong Kong Short-period Seismograph Network came into operation in 1979 to allow for more detailed monitoring of earthquakes nearby.
No locally felt tremors have caused casualties in Hong Kong since records began, and the Observatory says the chance of a major local tremor remains small.
For the latest news from the South China Morning Post download our mobile app. Copyright 2021.
Join our Telegram channel to get our Evening Alerts and breaking news highlights