A potential loophole that could allow a mutant Covid-19 strain to penetrate Hong Kong's borders will be plugged from midnight on Friday, with the government tightening the "closed-loop" arrangements for quarantine-exempted local aircrew.
The government is removing the provision that permits some individuals to wait for their coronavirus test results at airport hotels, a decision mainly affecting Cathay Pacific pilots and cabin crew.
Starting this weekend, all inbound travellers, including those with exemptions, will have to stay in the confines of Hong Kong International Airport, and will only be allowed to proceed to their hotel once they receive a negative reading.
Get the latest insights and analysis from our Global Impact newsletter on the big stories originating in China.
The government said "eligible" exempted persons would have access to a government VIP lounge while waiting.
Government health experts on Thursday night said the city needed to further crack down on the risk of transmission involving mutant variants to ensure there would be no local spread into the community.
Hundreds of aircrew working for Hong Kong's beleaguered flagship airline are exempt from quarantine, working under a "closed-loop" arrangement by flying for three weeks and living in airport hotels throughout.
Crews therefore enter and leave Hong Kong frequently while working on flights, but are also subject to strict conditions while staying overseas. They must subsequently undergo two weeks of continuous quarantine before being allowed to re-enter the community.
According to a Hong Kong Port Health Division memo to airlines, it said: "The government has further reviewed the "Test and Hold" conditions ... with a view to further minimise the chance of transmission of the virus from imported cases into the community."
The airport health authority also said it was designed to further limit "possible" social contact involving exempted persons before their test results were available.
Mark Hoey, Cathay Pacific's general manager for operations, told staff the bad news in an email seen by the Post: "I truly wish I was the conveyor of better news but yet another obstacle has been thrown at us."
The city has detected 93 incidents of coronavirus strains among 448 imported cases between last December and Wednesday, of which 37 were variants first found in Britain, eight similar to the South Africa strain and five from Brazil. The rest remain uncategorised.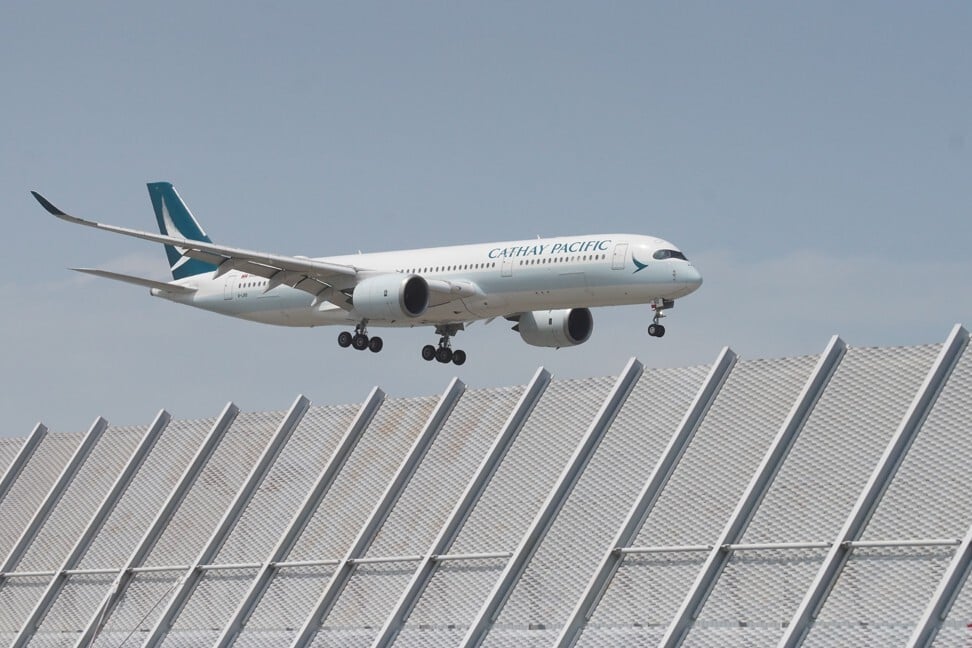 Hong Kong's heightened caution against Covid-19 variants came as eligibility for the citywide vaccination campaign was extended to 5.5 million people, or 80 per cent of its population. All residents aged over 30, along with other priority groups, can book vaccination appointments.
As of Thursday, 276,600 people had been inoculated, or 3.7 per cent of the population with their first dose of BioNTech or Sinovac vaccines.
Professor Lau Yu-lung, chairman of the scientific committee on vaccine preventable diseases at the Centre for Health Protection under the Department of Health, said the 21-day hotel quarantine arrangement remained a vital defence against the mutant strain.
The scientific committee on Thursday said the German-made Pfizer-BioNTech vaccine should be effective against protecting people from Covid-19 variants found in Britain and Brazil, but was less so against a South African variety.
There was insufficient data to reach a conclusion on the mainland-made Sinovac option, the committee added.
The Department of Health and Cathay Pacific were contacted for comment. - South China Morning Post
Join our Telegram channel to get our Evening Alerts and breaking news highlights