Hong Kong prosecutors have made a surprise U-turn and withdrawn their challenge against four of the 15 defendants granted bail in the case of 47 opposition figures charged under the national security law over their involvement in an non-official primary election, the Post has learned.
A magistrate had allowed bail for the 15 late on Thursday after a marathon court session that had run since Monday in the city's biggest national security case to date.
The four defendants are barrister Lawrence Lau Wai-chung, social activists Hendrick Lui Chi-hang and Clarisse Yeung Suet-ying, and Mike Lam King-nam, owner of Thai grocery chain AbouThai, their lawyers told the Post.
Get the latest insights and analysis from our Global Impact newsletter on the big stories originating in China.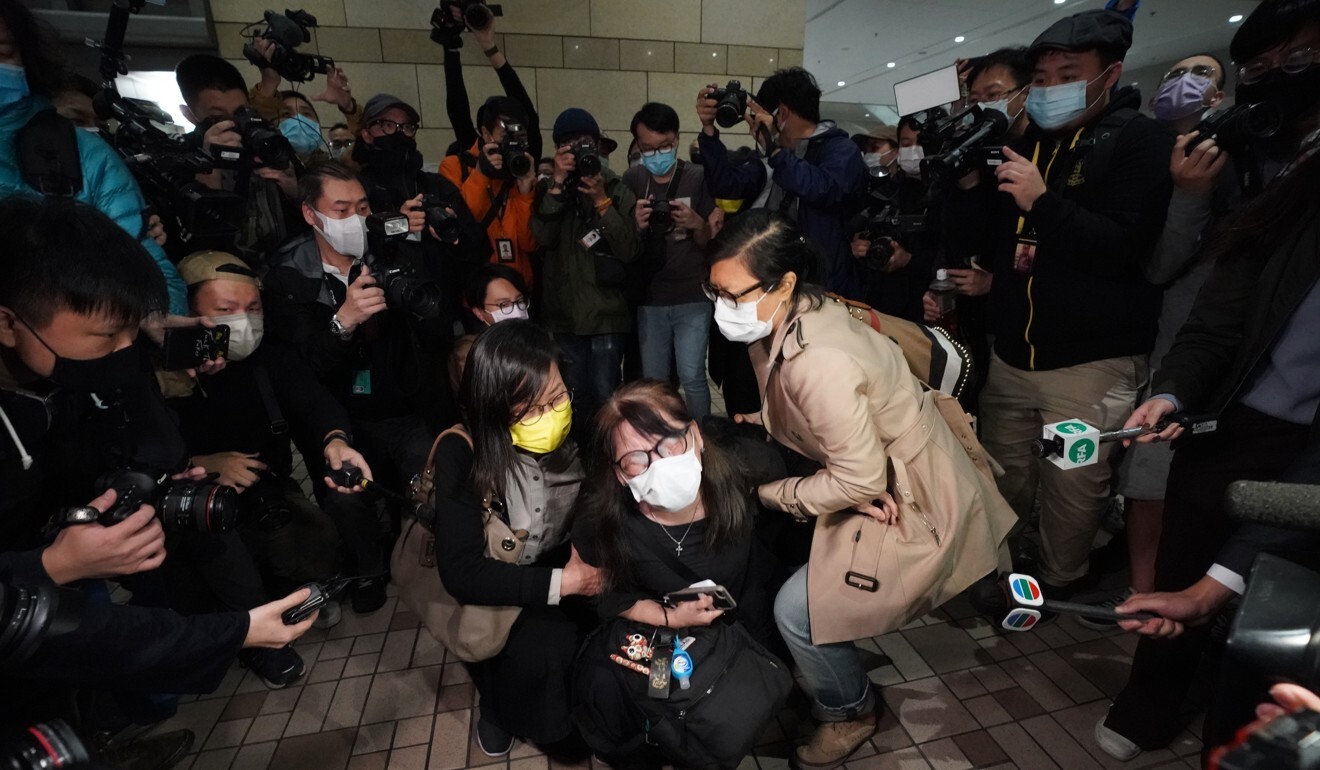 Despite Chief Magistrate Victor So Wai-tak granting bail, the 15 were all remanded in custody along with the other 32 after prosecutors immediately lodged an application to challenge his ruling.
With the prosecutors' latest move, the four would become the first group of accused to have successfully obtained bail from a court since the Beijing-imposed law was enacted in Hong Kong in late June.
They were expected to be released late Friday afternoon at West Kowloon Court, where they have spent the past four days with the other defendants in controversial days-long bail hearings, which left the accused sleep-deprived and, in some cases, hospitalised.
The Post has contacted the Department of Justice for comment.
The 47 – among them former lawmakers and district councillors – were the latest, and so far biggest, batch of opposition figures charged under the national security law. They face one joint count of conspiracy to commit subversion.
Prosecutors accused them of plotting to seize control of the city's legislature by organising non-official primary elections last year, with an aim to ultimately paralyse the government and topple the city's leader through their "35-plus plan".
More to follow ...
For the latest news from the South China Morning Post download our mobile app. Copyright 2021.