A truck driver was flung out of his vehicle when it crashed into a roadside barrier on a motorway, but he survived the accident in northern Hong Kong on Friday.
The incident occurred shortly before 8am when the container truck was travelling along Yuen Long Highway to Hung Tin Road via a slip road.
Initial investigation showed the truck hit the noise barrier and rammed into a central divider.
Get the latest insights and analysis from our Global Impact newsletter on the big stories originating in China.
"The driver was thrown out of the vehicle and flung into the opposite lane by the force of the impact, " a police spokesman said.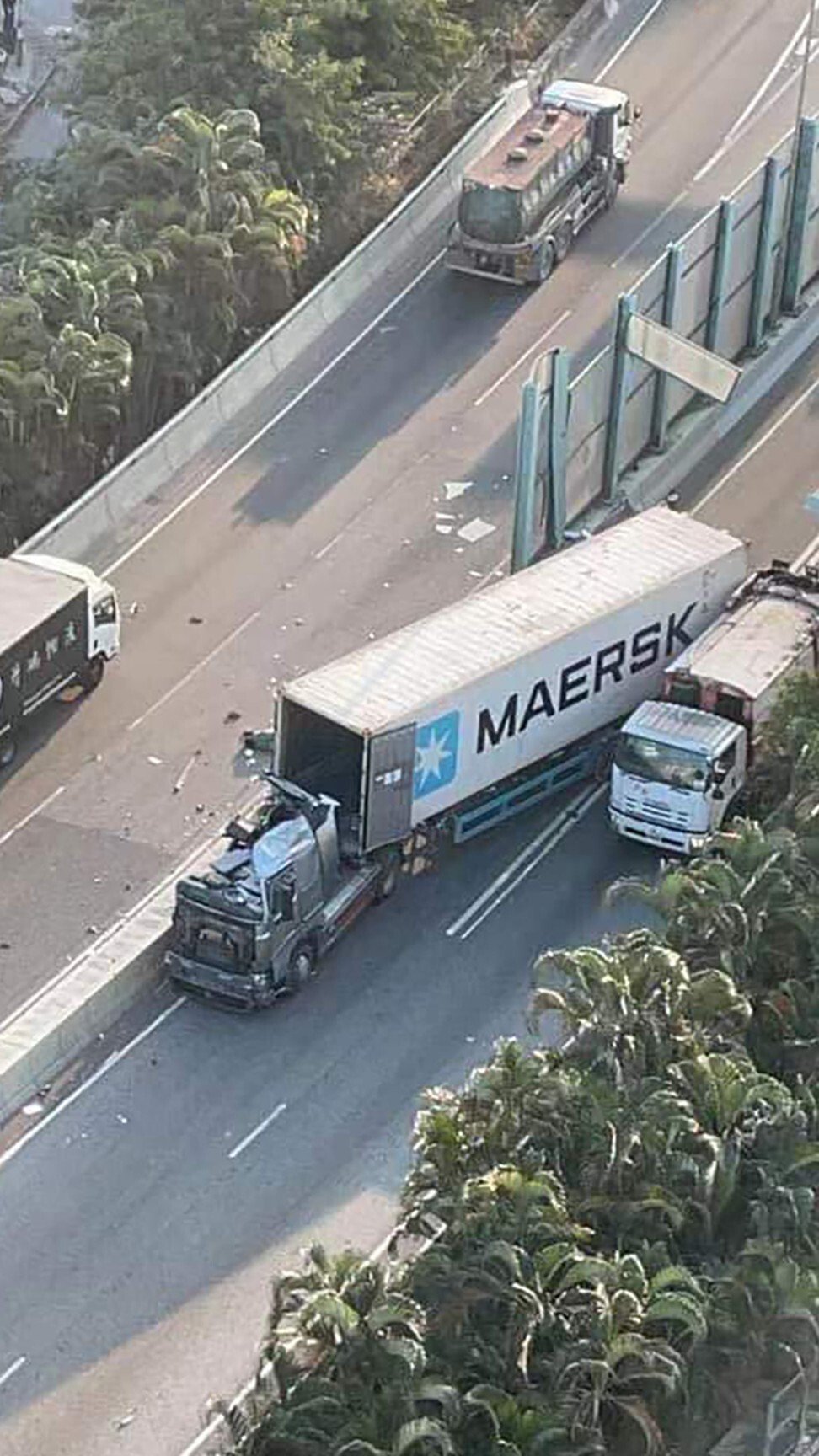 He said the man was sent conscious to Tuen Mun Hospital for treatment.
The trailer of the vehicle also hit a dump truck in the two-lane slip road that remained closed for traffic as of midday. The driver of the dump truck was unhurt.
The roof of the driving cabin of the container truck was ripped open in the incident and debris was scattered on the road.
Officers from the New Territories North traffic unit are investigating the cause of the accident.
Police figures showed 89 people had died in 88 traffic accidents across Hong Kong in the first 11 months of 2020. In the whole of 2019, 113 people died in 107 traffic accidents.
More from South China Morning Post:
For the latest news from the South China Morning Post download our mobile app. Copyright 2021.
Subscribe now to our Premium Plan for an ad-free and unlimited reading experience!