HONG KONG, Jan 12 (SCMP): Health experts have warned that Hong Kong could undo its success in containing the fourth wave of the coronavirus if residents continued to pack popular gathering spots heading into the Lunar New Year holiday.
The government should consider limiting crowd sizes at shopping centres and wet markets, as well as require mask-wearing at country parks, to keep driving down Covid-19 numbers, they said on Monday, as health authorities revealed another 41 new infections. Fresh cases involved clusters at a public hospital, an ambulance depot, a ferry operator and two construction sites. To better carry out contract tracing, the government also launched a new command centre with about 100 staff members to start.
While the daily caseload had fluctuated between 20 and 60 over the past week, respiratory medicine specialist Dr Leung Chi-chiu suggested the numbers could have fallen faster.
Get the latest insights and analysis from our Global Impact newsletter on the big stories originating in China.
"[The slow drop] reflects that there were silent transmission chains over the festive period two weeks ago, as there were many social gatherings at shopping malls and at country parks," he said. "During holidays, popular outdoor spots could also be closed off if too many people are gathered there."
Visitors to country parks are not required to wear masks, nor are people engaged in exercise.
But Leung conceded that extreme social-distancing measures would weaken the economy and endanger people's livelihoods if they were enforced throughout the Lunar New Year holiday that begins in mid-February.
The government has already stepped up preventive measures to limit the number of customers at restaurants and capped public gatherings at two people, but residents have been packing retail hotspots and crowds are massing along popular nature trails. Leung called for reducing capacity at shopping centres and requiring hikers to wear masks to bring the fourth wave to a close.
Among the newly logged infections, 38 were locally transmitted, of which 11 were untraceable, while three were imported involving two arrivals from the United States and one from the Philippines. Nearly 40 others tested preliminary-positive.
Health authorities are trying to stay ahead of several clusters. One patient care assistant employed at the occupational therapy department at Princess Margaret Hospital was confirmed infected, and another classified as a suspected case, after one of their colleagues tested positive last week. Two had shared workspace sewing a special type of body-hugging garment used to help burn victims recover, said Dr Sara Ho Yuen-ha, a chief manager at the Hospital Authority.
"One of the two newly infected patient care assistants shared the same sewing machine to sew pressure garments with the previously confirmed worker," she said. "Their lockers were also located next to each other vertically."
The two workers identified on Monday had also eaten meals separately inside the room where the garments were made. Environmental samples had been obtained from the site, which has been closed for thorough disinfection, but no traces of coronavirus had been detected.
Another worrying development concerned the Tsing Yi Ambulance Depot, where two ambulancemen had been confirmed infected and a third tested preliminary-positive.
"There is a small outbreak there," said Dr Chuang Shuk-kwan, head of the communicable disease branch of the Centre for Health Protection. "They had shared changing room and other facilities."
She said the workers, who had taken Covid-19 patients to hospital, had worn sufficient protection gear while on the job.
"The source of infection for the first case can't be identified," she said. "Infections of the other two cases were believed to be due to transmissions caused by mutual contact."
Authorities also revealed three more employees at Hong Kong and Kowloon Ferry Holdings carried the virus, as did one of their close contacts, taking the number of confirmed cases to five. Three more people linked to the company tested preliminary-positive.
Clusters at construction sites continued to expand. Another worker helping to build the tunnel for the
Central Kowloon Route was confirmed as carrying the virus, as was a close contact of one of the infected, pushing the size of the outbreak to nine people. An additional case emerged at the Tseung Kwan O-Lam Tin Tunnel, taking that cluster to 34 infections.
With the new command centre, the government hopes to break silent chains of transmission. The facility at Kai Tak Community Hall is staffed by about 100 officers from the disciplinary forces and health care professionals and headed by a retired senior police superintendent. The centre will identify close contacts of patients and instruct them to undergo screening.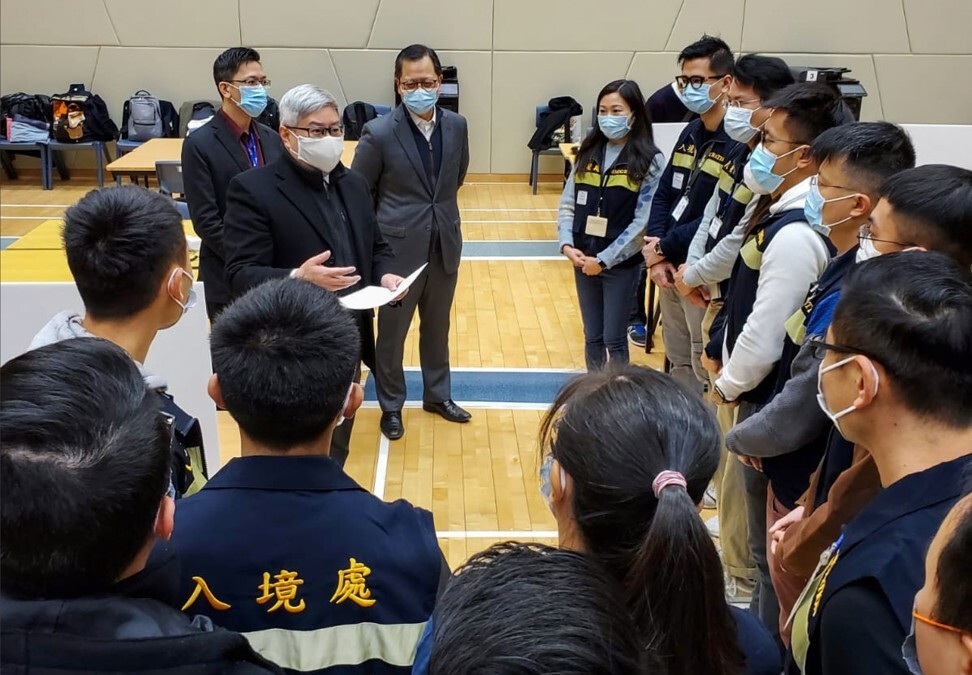 Chuang said the disciplinary forces officers would interview confirmed patients and get in touch with their close contacts, while staff members from the health protection centre would handle legal documents and sign quarantine orders.
But contract tracing at crowded areas posed a challenge, said infectious diseases specialist Dr Joseph Tsang Kay-yan
"Now there is no limit in crowds size in the markets, and the risk could be quite big," Tsang said. "The government will need to ensure there will not be cases there, as it is very difficult to conduct contact tracing at those venues."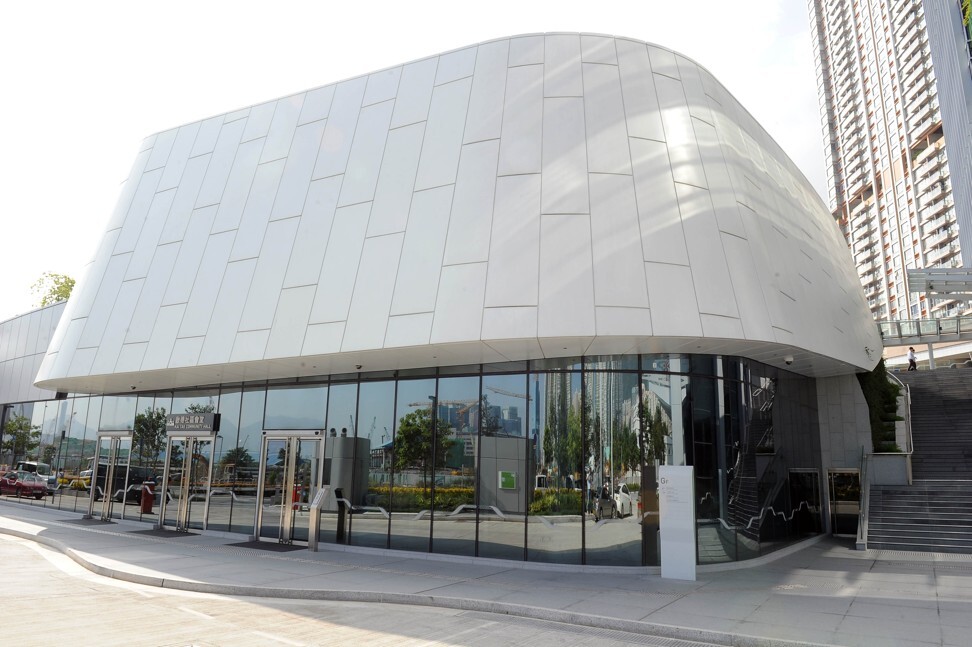 Dr Ho Pak-leung, an infectious disease expert at the University of Hong Kong, conceded it was unlikely the city would reach zero new infections before Lunar New Year.
"The weather has been cold and dry recently, therefore fluctuations in the epidemic situation are expected," Ho said. He noted that cases of unknown sources made up around 30 to 35 per cent of local infections in the past two weeks.
Hong Kong has confirmed a total of 9,283 coronavirus infections, while the death of a 65-year-old man at Queen Elizabeth Hospital took the number of related fatalities to 159.
Additionally, residents at three more buildings were ordered to undergo mandatory testing after at least two unrelated cases emerged within a two-week span. They were King Tao House at King Lam Estate, Kit Yat House at Yat Tung (II) Estate and Tower 7 of Metro Harbour View in Tai Kok Tsui. South China Morning Post
Did you find this article insightful?
% readers found this article insightful