HONG KONG, Dec 19 (SCMP): Large-scale evacuations of coronavirus-stricken housing estates may be delaying the quarantining of other residents in Hong Kong, a senior health official has said.
The admission on Friday came after a 62-year-old woman ordered to undergo screening was found dead in her home before she could be moved into isolation as planned. A postmortem test confirmed she had Covid-19.
The delay was the latest sign of the strain the fourth wave of the pandemic is putting on health resources, although the number of new cases on Friday fell to a six-day low of 70, six of which were imported.
Get the latest insights and analysis from our Global Impact newsletter on the big stories originating in China.
A new cluster emerged involving 10 confirmed infections at a singing school in San Po Kong, while three medical workers who attended a family gathering tested preliminary-positive, prompting authorities to warn hospital staff to avoid social activities during the holiday season.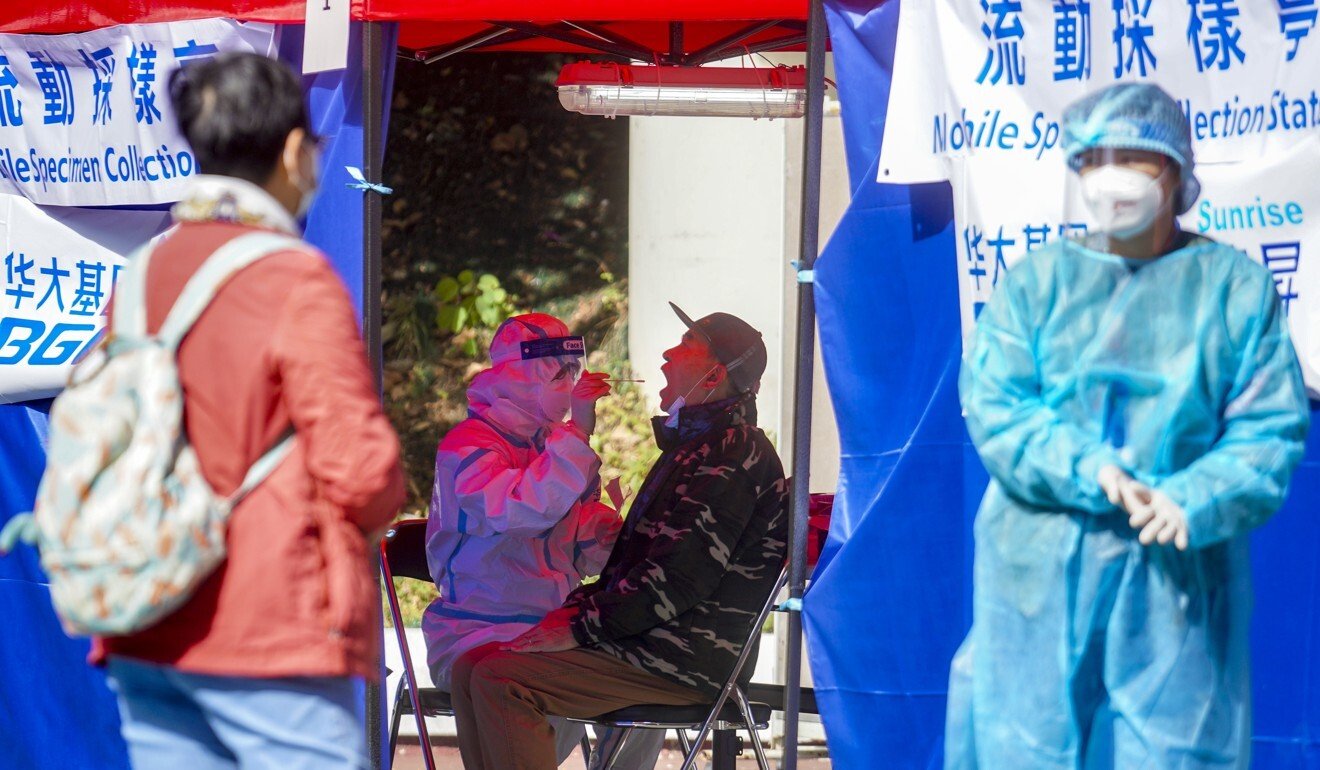 The government also announced Canada had become the 20th addition to the list of countries deemed high risk for Covid-19. Arrivals from the nation must show proof of a negative coronavirus test before departure and quarantine in a hotel after landing.
Referring to the 62-year-old deceased woman, who was a close contact of another patient, Dr Chuang Shuk-kwan, head of the communicable disease branch at the Centre for Health Protection, admitted the recent surge of cases and evacuation orders involving housing estates could be reasons for the delay in quarantining other residents.
"Normally after health authorities issue the notice of quarantine to those [close] contacts, our staff will reach out and arrange a time to send them to [quarantine facilities]. But these days, it is true that we have had to evacuate a number of residents in housing blocks in Kwai Tsing West Estate and Richland Gardens," she said, referring to two estates hit by Covid-19 clusters. "Our staff are trying their best and seeking help from other departments to speed up all these arrangements."
The woman had been issued a quarantine notice on December 9 after a relative contracted the virus, and she was waiting to be transferred. She spoke with family members the next day and told them she was suffering from nasal congestion. But after not hearing from her again, they called police on December 12 and officers found her dead in her flat.
Chuang said that 1,600 quarantine beds out of the city's total of 4,360 remained available. Apart from arranging a time for the transfer, the related paperwork and cross-departmental coordination "all took time to process", Chuang added. The procedure also required that people pack up their belongings, and sometimes involved arranging temporary places for family pets, she explained.
Chinese University Professor David Hui Shu-cheong, a government health adviser, called for the creation of a priority quarantine queue for elderly residents deemed close contacts of infected people or who lived alone. He predicted that health officials would seek help from the Civil Aid Service and Auxiliary Medical Service to speed up the processes for moving them into isolation.
The new cluster involving singing lessons emerged at Billy Sir Classroom at New Trend Centre in San Po Kong. Family members of people who had visited the venue on December 5 and 8 and were later confirmed as carriers were among the latest cases. Authorities did not provide any details other than the cluster now consisted of 10 infections.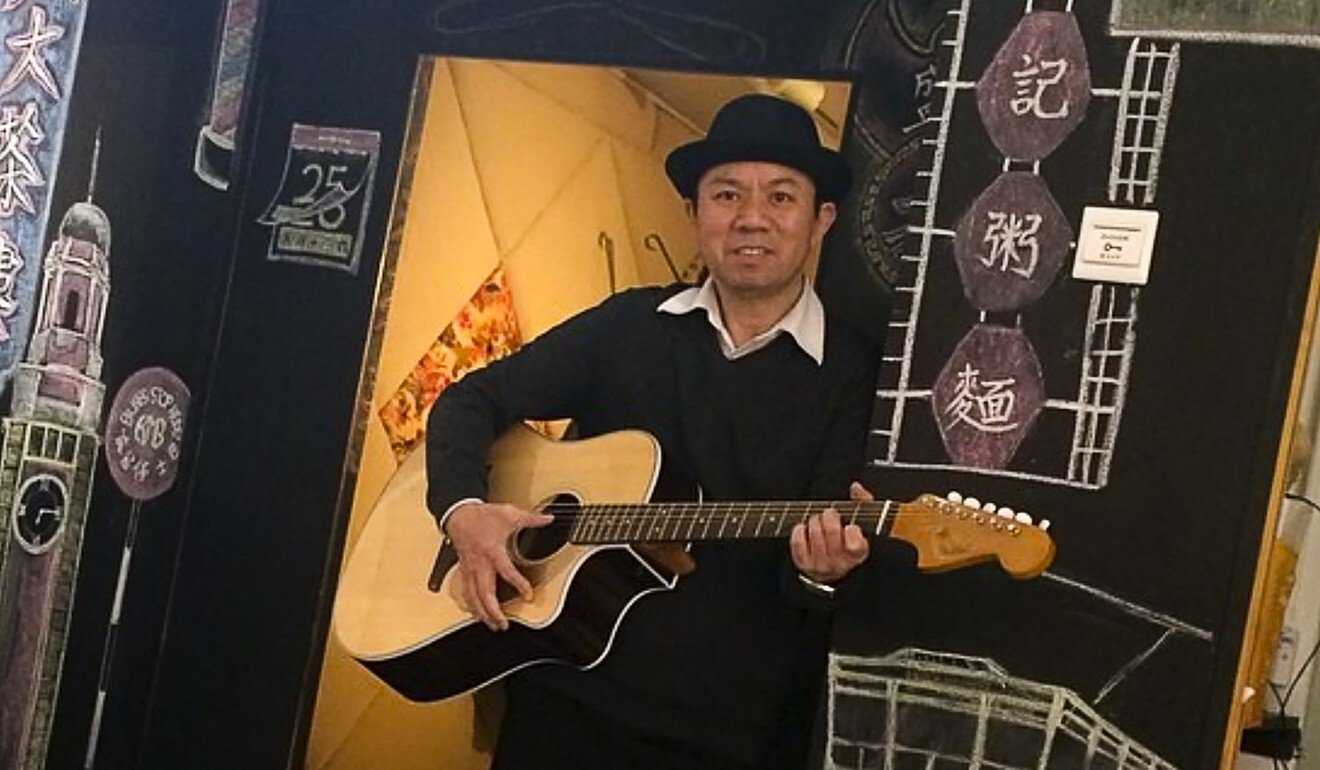 An administrative worker at Billy Sir who refused to give her full name told the Post its students had not been forced to wear masks.
"We believed that the 500 sq ft classroom at Billy Sir was large enough to ensure adequate distance between the students," she said, adding the classes on the two specified dates consisted of fewer than five students.
"I guess the only thing we didn't have were proper guidelines on mandatory mask-wearing," she said. "We took all the precautionary measures, such as cleaning the air conditioners, taking everyone's temperature and instructing students to wash their hands before classes."
The three medical workers who tested preliminary-positive on Friday had attended a family gathering of more than 10 people last Saturday and later felt unwell. One is employed at Kowloon Hospital, another at Alice Ho Miu Ling Nethersole Hospital in Tai Po, and the third at an endoscopy centre operated by Tung Wah Hospital, where three staff members were deemed to be close contacts. But Covid-19 tests on workers have come back negative, and no patients appeared to have been exposed.
"We understand the public may be fatigued after the long-standing fight with the coronavirus for a year, but medical staff should set an example and avoid gatherings," said Dr Linda Yu Wai-ling, a chief manager of the Hospital Authority. "We remind our staff to be more vigilant, because apart from affecting their family, they will also affect their patients and colleagues."
Meanwhile, a 63-year-old Covid-19 patient ran away from Queen Elizabeth Hospital. Workers spotted him leaving the isolation ward, running down the stairs and fleeing the premises. The case was reported to police. The patient was a close contact of another confirmed case, and reportedly lived on Fa Yuen Street in Mong Kok.
Two more patients have succumbed to the disease. An 84-year-old man died at Pamela Youde Nethersole Eastern Hospital on Thursday night, while a woman, 85, succumbed on Friday morning. There have been 10 coronavirus-related fatalities this week, bringing the city's death toll to 128. Friday's infections were the fewest since December 12, when 69 were reported. Hong Kong has recorded 7,969 cases so far.
Among other new cases, six came from five flats at King Tsui Court in Chai Wan. Health officials said only one of the infections was untraceable and bottles to collect samples for testing would be distributed to all residents of the block.
Officials also announced all inmates and staff at the Lo Wu Correctional Institution would be screened after a female officer tested positive on Thursday night.
At the Friday media conference, a press officer reminded reporters not to call the coronavirus the "Wuhan virus". Wuhan is the Hubei province city on the mainland where the coronavirus was first identified at the end of last year. "As the World Health Organization has named the new virus 'Covid-19', please use it when you ask questions," the officer told a reporter. - South China Morning Post
Join our Telegram channel to get our Evening Alerts and breaking news highlights