HONG KONG, Oct 12 (SCMP): US President Donald Trump on Sunday said that he no longer had the coronavirus and claimed he was now "immune".
"It seems like I'm immune, so I can go way out of a basement, which I would have done anyway," Trump said in an interview on Fox News.
"The president is in very good shape to fight the battles," Trump said in response to a question from Sunday Morning Futures host Maria Bartiromo. "I beat this crazy horrible China virus ... I passed the highest test, the highest standards, and I'm in great shape. And I have to tell you I feel fantastically. I really feel good."
Trump's doctor on Saturday declared Trump free of coronavirus symptoms a little more than a week after he announced his viral diagnosis, and a few hours after he appeared publicly for the first time since he was sent to hospital over Covid-19.
"I am happy to report that in addition to the president meeting [US Centres for Disease Control and Prevention] criteria for the safe discontinuation of isolation, [Saturday morning's Covid-19 test result] demonstrates, by currently recognised standards, he is no longer considered a transmission risk to others," White House doctor Sean Conley said.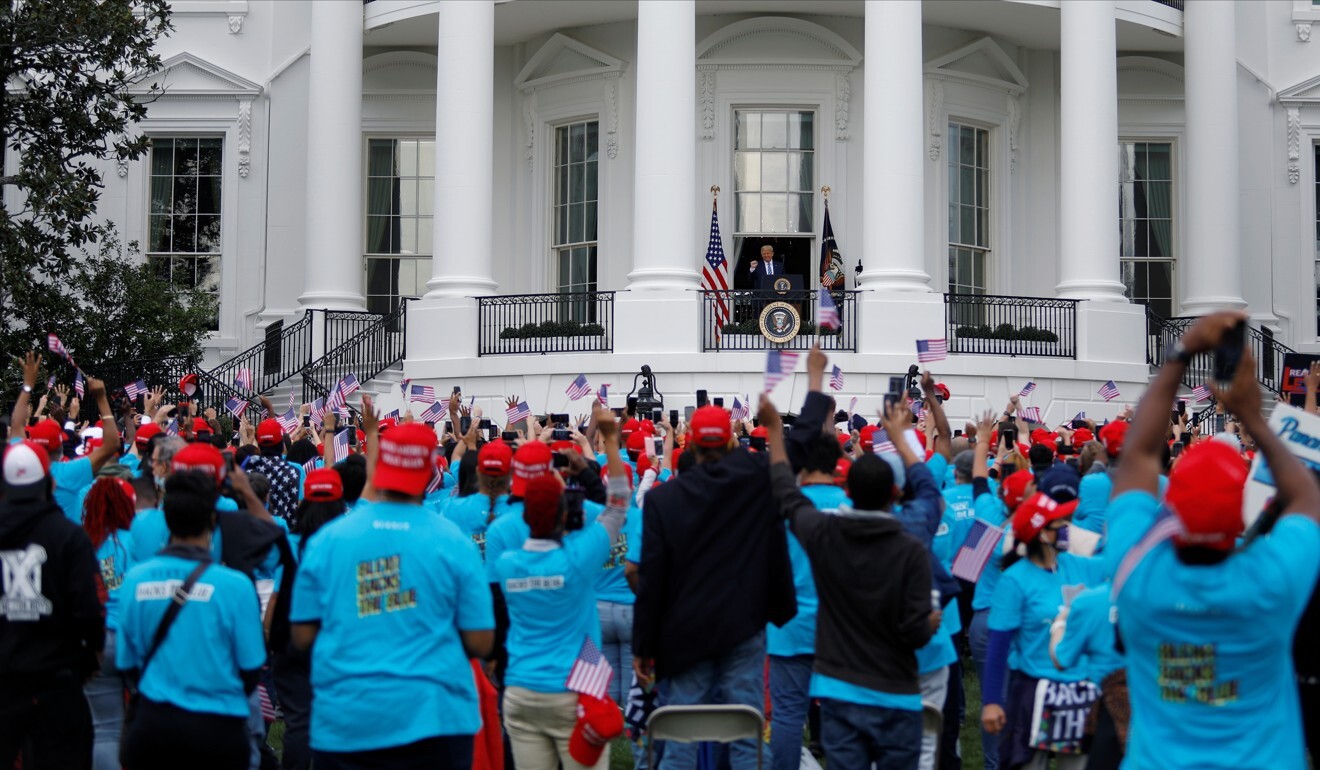 Conley added in the official announcement that Trump was 10 days from the onset of his symptoms, had been fever free for "well over 24 hours", and that "there is no longer evidence of actively replicating virus."
The White House has not yet confirmed that Trump has tested negative for the virus. Some key data for evaluating Trump's health, such as the condition of his lungs and whether he had sustained any lingering damage from Covid-19, was not made available.
During his interview with Bartiromo about his treatments on Sunday, Trump said the treatments for his coronavirus infection were "standard, pretty routine", while some of his treatments were aggressive and experimental.
Trump received an antibody therapy known as REGN-COV2 developed by United States biotechnology company Regeneron. The president was also on a course of dexamethasone, a steroid normally reserved for severely ill Covid-19 patients with lung damage; and an experimental cocktail of monoclonal antibodies.
Following Conley's announcement, Trump tweeted that it meant "I can't get it (immune), and can't give it."
"A total and complete sign off," wrote Trump.
A total and complete sign off from White House Doctors yesterday. That means I can't get it (immune), and can't give it. Very nice to know!!!

— Donald J. Trump (@realDonaldTrump) October 11, 2020
Twitter, without taking the tweet down, labelled the president's tweet, saying it violated the social-media platform's rules about spreading misleading the potentially harmful information related to Covid-19.
The Centers for Disease Control said in guidance last month that the agency "does not know if someone can be reinfected with Covid-19," but also said there were no confirmed reports of reinfection within 3 months of initial infection.
Trump said on Sunday he was ready to continue his campaign travel on Monday with a rally planned in Florida. The president plans to hit at least five states from Monday to Wednesday, adding a pair of critical battleground states – Pennsylvania and Iowa – to his itinerary.
Trump trails Democrat Joe Biden by 12 points in a national poll of likely voters a little more than three weeks before Election Day, according to a Washington Post/ABC News poll released on Sunday.
Trump pointed out he was on a White House balcony to make a speech to a crowd of several hundred supporters gathered on the South Lawn on Saturday, therefore, he posed little threat of infecting other people.
At the event, Trump removed his face mask and delivered an 18-minute campaign-style speech, a departure from the usual ones that feature the president speaking for 90 minutes or more. It had been expected to run for 30 minutes.
In his speech, billed as a "peaceful protest for law and order", Trump hit familiar notes about his Democratic challenger in the November 3 presidential election, Joe Biden, including a warning that: "We cannot allow our country to become a socialist nation."
White House correspondents reported a crowd of a few hundred gathered on the mansion's lawn to hear Trump, many without face masks. The New York Times noted that White House coronavirus task force adviser Dr Scott Atlas, known for playing down the threat posed by the coronavirus, was seen standing nearby with no face covering.
Among people who either work at the White House or have recently attended events there, 29 have tested positive for the virus, including the president and first lady Melania Trump.
The list also includes senior policy adviser Stephen Miller, marine General Gary Thomas, and former New Jersey governor Chris Christie, who on Saturday was released from a week-long hospital stay. Christie was prescribed the antiviral drug remdesivir, which was also part of Trump's treatment regimen.
Many of those infections appeared to stem from a September 26 introduction ceremony at the White House for Trump's Supreme Court nominee, Amy Coney Barrett, where some 180 people mingled inside the mansion and on the lawn outside without wearing masks.
The White House outbreak prompted DC Health, the capital's health authority, to issue a call to anyone who had close contact with anyone at last month's function to contact the health department "regarding their potential need to quarantine".
"Given the growing numbers of positive Covid cases reported from staff working in and near the White House [and] people who attended the event ... and our preliminary understanding that there has been limited contact tracing performed to date, there may be other staff and residents at risk for exposure to Covid-positive individuals," DC Health said.
Meanwhile, the national coronavirus cases are climbing. On Saturday, the US reported 54,639 new cases of coronavirus, according to Johns Hopkins University.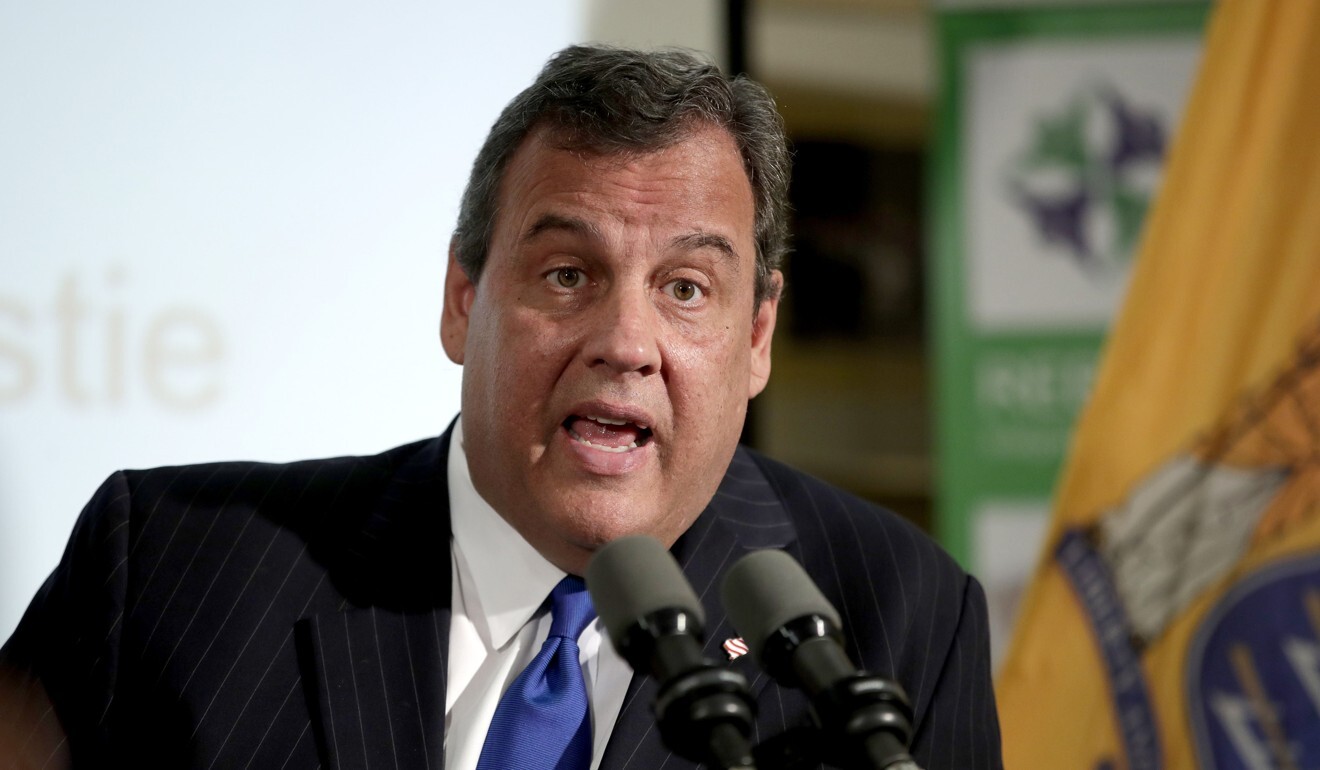 It was the fourth consecutive day the country has recorded daily cases of more than 50,000. The last time the US had four straight days of daily cases above 50,000 was early August.
In his White House speech on Saturday, Trump said of Covid-19 that "it's going to disappear", adding that "the therapeutics are going to help a lot" and that a vaccine was coming out "very, very quickly".
On Sunday, Trump defended on Fox News his handling in the initial stages of the pandemic, saying that he was criticised for barring travel from China in January.
"It should have never happened, it's China's fault," Trump said, citing predictions that more than 2 million people could die and the US death toll is now above 200,000. "There are those that say we did a phenomenal job." - South China Morning Post
Did you find this article insightful?
0% readers found this article insightful