THE new Lonely Planet guide to Bali lying in the debris field where Malaysia Airlines MH17 rests in eastern Ukraine is one of the stark reminders of the brutality of the tragedy.
Each of the 298 passengers and crew on board the ill-fated Malaysian Airlines flight from Amsterdam had plans, dreams and futures ahead of them when their lives were cruelly taken away after the aircraft was shot down over the country's Pro-Russian rebel territory. Among the lost from more than 10 countries were eager students, excited holidaymakers, dedicated workers and even a weary mourner from more than 10 countries.
And slumped near the smoky wreckage are tattered stuffed toys, a mocking reminder of over 50 children - including three babies - who perished on the flight. Many of them were possibly excited to return home after holidaying in Europe with their families or to meet grandparents, cousins and other relatives for Hari Raya in Malaysia and Indonesia.
A Penangite, 27-year-old Elaine Teoh, was on her way to Kuala Lumpur for her wedding to her Dutch boyfriend Emiel Mahler after visiting his homeland. Another six passengers, including pioneering HIV researcher Joep Lange, were on their way to attend the International Aids Conference starting this weekend in Melbourne, Australia.
Sunday Star remembers some of those who were on the fateful flight:
Avid traveller 
HER parents' big dream is to see her "naik pelamin" (get married) but flight stewardess Nur Shazana Mohamed Salleh, 31, was happy living her dream, travelling the world with Malaysia Airlines. Football was her other love, and the footie apparently had been enjoying the World Cup in the last few weeks - her Facebook page had her raving about the final between Germany and Argentina.
After the final whistle in Brazil, Shazana was busy making plans to celebrate Hari Raya with her family in Penang, and had even made her parents promise to wait for her before visiting their relatives' graves on the day.
Tech princess 
TRAINED in aerospace, aeronautical and astronautical engineering, Amsterdam-based Fatima Dyczynski was excited to reunite with her parents in Perth, Australia and start a new life there. Dyczynski had already founded a high-tech start-up company, Xoterra Space, but wanted a change with an internship at IBM in Perth. The 24-year-old was one of the four German victims on board MH17.
Family man 


BELOVED father of two sons, Captain Wan Amran Wan Hussin, 50, who piloted the fateful MH17 was also devoted to his 11 siblings and their families. The loving brother and uncle, would return to the family home in Kota Lama Kiri, Kuala Kangsar, once a month and would never hesitate to lend a helping hand when asked. He was planning to perform the Haj when the pilgrimage period starts next month.
Malaysia in her heart  
HAVING lived in Geneva, Switzerland, for the last 30 years, the chance to celebrate Hari Raya in Malaysia with family and friends was something that 67-year-old Nor Rahimah Md Noor cherished. She had not been able to come home for Hari Raya in the last five years, and was really looking forward to her six-week leave during the festive season in Malaysia.
Doting grandfather 
BUSINESSMAN Nick Norris, 68, had volunteered to accompany his three grandchildren - Mo, Evie, and Otis Maslin, aged 12, 10 and eight - back to Perth, Australia, to see that they got back to school on time. After their family holiday in Europe, Norris had wanted to give the children's parents, his daughter Rin Norris and son-in-law Anthony Maslin, some "couple time" in Amsterdam. The distraught couple have since rushed back to Australia.
Wry joker  


FRIENDS were tickled when Dutch holidaymaker Cor Pan posted a picture of MH17 on Facebook with his wry message, "If the plane disappears, this is what it looks like." Pan who was boarding the flight to Kuala Lumpur for a holiday with his girlfriend Neeltje Tol, immediately received wishes of "Happy Holiday" and requests for lots of pictures of their trip. As news of the tragedy slowly broke out a few hours later, the happy messages quickly turned to despair.
Only son 


THE family of flight steward Sanjid Singh Sandu, 41, was thankful when his wife, also a MAS cabin crew, escaped death after she switched duty from the missing flight MH370 with a colleague last March. However, fate was not so kind to the father of one, who had switched shifts to be on MH17. Sanjid, or lovingly known as Bobby by his family, had promised to fly to Penang and have lunch with his father Jijar Singh after touching down in Malaysia, and his mother had been preparing to cook their youngest child and only son's favourite dishes.
Adventurous activist 


ADVENTURER Pim de Kuijer, 32, joined Stop AIDS Now! after a long period of soul-searching around the world. The AIDS activist from The Netherlands was one of six people on board the flight who were heading to Melbourne for the International Aids Conference. Previously an intern for former Members of the European Parliament Lousewies van der Laan and Emine Bozkurt, de Kuijer was hoping to publish a little memoir of his experiences in the countries he had visited, including Kosovo, Sierra Leone and Malaysia.
Faithful Toon Army 


NICKNAMED The Undertaker - because of his customary suits at matches - 60-something John Alder (left) reportedly had never missed a single match of Newcastle United since he started supporting them in 1973, and had been following the team around the world for their away games. The former British Telecom worker was heading to New Zealand for the club's pre-season tour next week with fellow Geordie Liam Sweeney, 28. They were supposed to stop over in Kuala Lumpur for a short holiday en-route to Auckland. Fellow Geordies and the club, including Newcastle United manager Alan Pardew, have been paying tribute to the two fans since it was revealed that they were on the downed jet. Their demise has even moved supporters of Newcastle's bitterest rivals, Sunderland, who raised more than £2,500 (RM13, 597) to buy a floral tribute to the two fans and make donations to charity in their names.
Pioneer AIDS researcher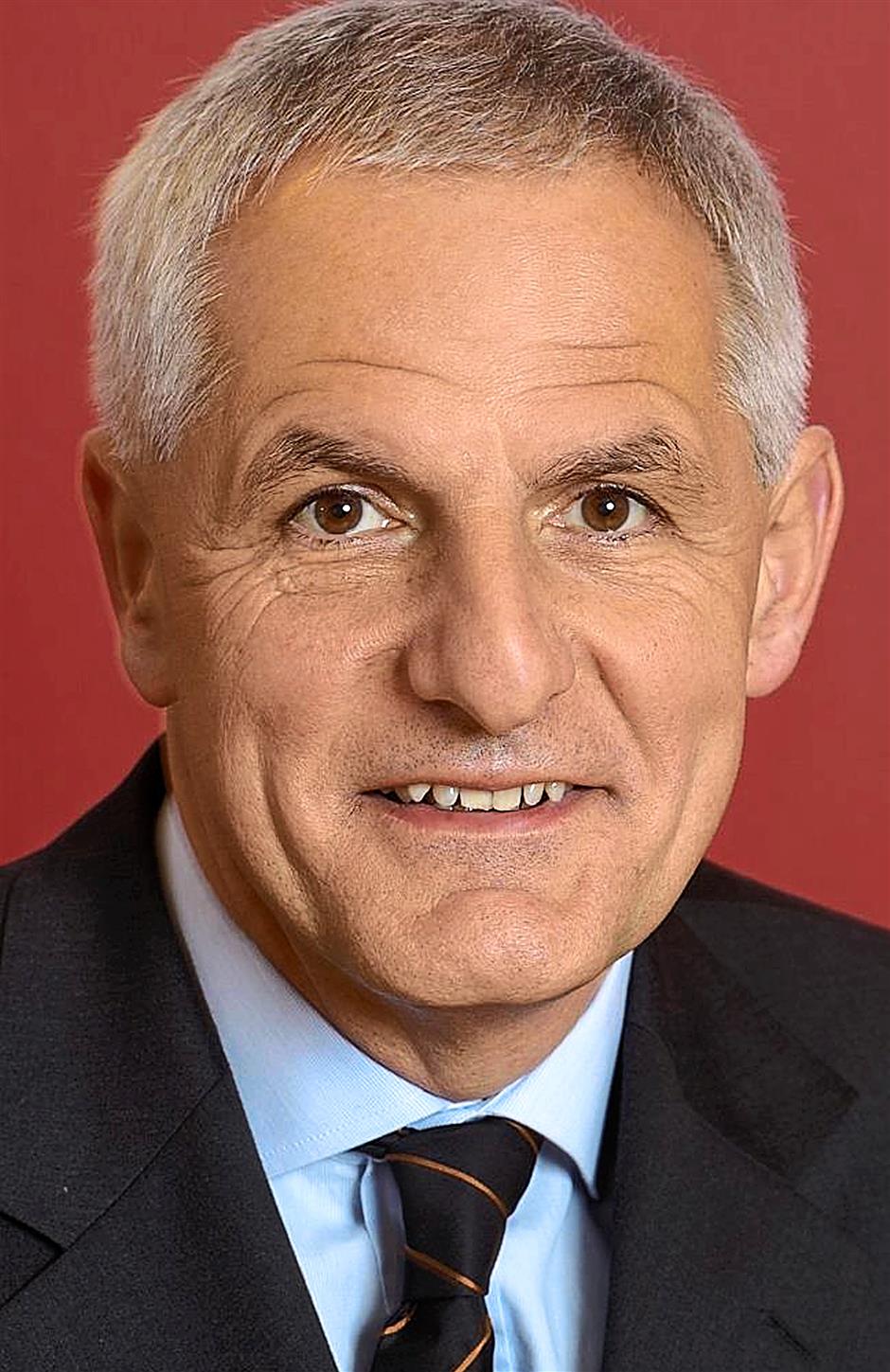 THE world-renowned HIV researcher and former president of the International AIDS Society, Joep Lange 60, was on his way to the International Aids Conference in Melbourne, Australia.
The professor of medicine and head of department of global health at University of Amsterdam had been involved in HIV treatment and research since 1983, the early days of the AIDS epidemic. Prof Lange was one of the key researchers behind several pivotal anti-retroviral therapy trials, and some of the projects he initiated included the prevention of mother-to-child transmission of the virus. The Dutch citizen was travelling with his partner, ArtAids board member Jacqueline van Tongeren. He leaves behind five daughters.
HIV researcher  


ANOTHER AIDS expert heading to the International Aids Conference in Melbourne, Australia, Dr Lucie van Mens was an HIV researcher who had dedicated her life to research on AIDS prevention for 20 years. Dr Van Mens, who was working for the Chicago-based Female Health Company that makes female condoms, was a tireless advocate for the development and equal access to female contraceptive.
Active advocator 
MARTINE de Schutter had started a new job managing an advocacy programme in January with Bridging the Gap, which provides support for sex workers, LGBT people, and drug users. Before that de Schutter worked for 10 years as executive coordinator for AIDS Action Europe, an NGO partnership on HIV and AIDS in Europe and Central Asia.
Beloved brother 

MALAYSIAN-born, Australian citizens Why Keong, 60, and wife Mona Thing Sim were planning to catch up with family in Malaysia for a week after their holiday in the Netherlands. The couple who migrated to Australia 20 years ago, leave two daughters. According to Why Keong's older brother Lee Wai Hong, 71, his whole family was looking forward to their family reunion, especially their 93-year-old mother. Lee now is at a loss of how to break the tragic news to her.
Community couple  
REAL estate agent Albert Rizk and his wife Marie reportedly had been trying to change flights at Schiphol Airport to avoid a long stopover in Kuala Lumpur. As the flights were full, the couple had no choice but to board MH17. They had already missed an earlier flight, which the friends they were travelling with had taken. Rizk, a sponsor of the AFL(sport governing body for Australian rules football) club in his hometown Sundbury, Victoria, was also known as an enthusiastic community worker with his wife Marie.
And in a tragic coincidence, Marie was reportedly related by marriage to Rodney and Mary Burrows, who were on the tragic MH370, which disappeared en route from Kuala Lumpur to Beijing in March.
Journalist turned activist 

GLENN Thomas, 49, worked for the BBC before moving to Geneva, Switzerland to become a spokesman for the World Health Organization (WHO).
Thomas, who specialized in the big infectious diseases including TB and malaria, was travelling to Melbourne for the international AIDS conference. His WHO colleagues say they will remember Glenn for his ready laugh and his passion for public health. To his twin sister Tracie, who was planning to celebrate their 50th birthday together, Glenn would always be her baby brother.
Former RAF team leader  

PENANG resident Stephen Anderson, 44, was a former RAF search and rescue coordinator. The British citizen moved to Malaysia with his wife Joanna, 37, around four years ago after taking a job as a technician for Maersk Drilling. He spent 23 years in Britain's Royal Air Force including as a search and rescue coordinator. He leaves a daughter, Jordan, who is living in Britain with her mother, Anderson's former wife.
Holidaying student 

THE only confirmed American passenger (at publication time) Quinn Lucas Schansman, 19, was flying to Malaysia to join family members vacationing there. The Dutch-American dual citizen was studying at the International Business School in Amsterdam.
Family on reunion 

INDONESIAN Hadiono Gunawan (not in pic) was his way to the Philippines with his Filipino wife Irene, and children, Daryl, 15, and Sherryl, 20, for a vacation and family reunion. Hadiono, who was an employee of Malaysia Airlines, and his wife Irene had been worried about her relatives in the Philippines after Typhoon Glinda, and had promised to send them packages and money to help.
Filial son 

INDONESIAN born Dutch citizen Charles Tamtelahitu, 63, (right)was returning to Jakarta for the funeral of his mother, who had died last Wednesday. Tamtelahitu's brother Theo Lekatompessy said he got Charles a ticket for flight MH17 as it was the one that would get him back to Jakarta in time for their mother's funeral on Friday. His children Jahja J.D Tamtelahitu and Naomi J.A Tamtelahitu escaped death as they could not get tickets.
Budding scientist 

DOCTORAL student Karlijn Keijzer, 25, from the chemistry department at Indiana University, had just prepared a computer simulation on a drug used to treat cancer and Alzheimer's disease before catching flight MH17 with her boyfriend, Laurens van der Graaff, for a short summer vacation. Described as a brilliant student by faculty and staff at Indiana University, Keijzer was also a formidable athlete who helped the university's women's rowing team earn a 14-5 record during the 2011 season.
Philanthropic student

MATHEMATICS and finance student Richard Mayne, 20, from Leeds University, England, was on his way to Australia for his gap year.  In March, the rugby player had climbed to a Mount Everest base camp in Nepal to raise money for disadvantaged children. According to his father, Mayne had chosen flight MH17 specifically because he was diabetic and needed a stopover.
Subscribe now to our Premium Plan for an ad-free and unlimited reading experience!