Through its KidStrong campaign, Pfizer Malaysia's hopes to increase awareness that children can be protected from pneumococcal disease.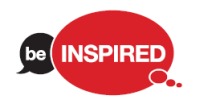 If you could design a superhero cape for a masked vigilante, what would it look like? Would it resemble Superman's signature red cape or Batman's "Memory Cloth" shoulder warmer, which can ingeniously transform into a wing-like glider?
Kids revere superhero capes as a symbol of strength and invincibility. Most often, when children wear capes, it gives them a sense of empowerment, freedom and security. It also boosts their confidence, allowing them to believe they can overcome any hurdle – be it bullies, fear of the dark or even illnesses.
Understanding the positive impact that capes have on children, Pfizer Malaysia has collaborated with Malaysia's Official Design Association (MODA) in a cape designing campaign. KidStrong, a superhero-themed charity engagement, aims to educate the public on pneumococcal disease.
"We were looking for an exciting and engaging way to create awareness on pneumococcal disease. The superhero's cape, akin to an infant's security blanket, is used as a symbol to protect babies against the disease. Through the campaign, we want to highlight the importance of protecting children against the infection," said Pfizer Malaysia director of corporate affairs, health and value, Noor Yang Azwar Kamarudin, in an e-mail interview recently.
Pneumococcal disease can cause a series of mild conditions, such as ear and sinus infections, and even life-threatening illnesses like pneumonia and meningitis. It can also cause sepsis, an infection of the bloodstream. As it is airborne, infection can spread through contact with individuals infected with bacterial strains of the disease.
The World Health Organisation (WHO) reports that pneumococcal disease is the world's leading vaccine-preventable cause of death among infants and children below five years old.
For the campaign – which kicked off last November – the pharmaceutical company and MODA are working with eight budding designers who are each creating two superhero capes for boys and girls. The designs will be featured at the KidStrong fashion show on Friday at Bangsar Village II in Kuala Lumpur, in conjunction with WHO's World Immun-isation week.
MODA president, Gillian Hung, said the designers were selected based on their talents and commitment to the campaign.
"We approached some young designers who were keen on the project. These dedicated designers have spent time putting together designs to create awareness on the disease."
Michelle Soong, one of the designers, drew inspiration from imaginary play, focusing on make-belief forts.
"Kids enjoy building using pillows, tables and blankets. It's like a superhero hideout where kids can feel strong and safe. I chose soft materials, such as fleece and wool, which are comfortable enough for children to play and fall asleep in. It also gives them a sense of security because they can hug the cloth in their sleep," said the 24-year-old, who is a final year fashion student at a college in Kuala Lumpur.
She has opted for soft pastel shades of blue and purple for boys and, pink and green for girls. To retain a common identity, she has added elements of yellow in both capes.
"For boys, I have created a cropped jumper with bat wings attached to the cape. For girls, I have created a cute cape with a Peter Pan collar, with angel wings and rounded hems."
Homegrown fashion design graduate Hariharan Arasu, 24, has created capes based on the idea of strength and protection. To support his theme, he has incorporated silver and gold-painted studs onto the capes. Colours selected for the satin capes are black and blue for boys, and pink and white for girls.
"The studs look like stainless steel and represent strength and power. To give it a fun twist, I've added dangling charms, like toy cars, dolls and robots," explained the 24-year-old, who was the grand prizewinner of Kronenbourg 1664 and Carlsberg's L'Aperitif fashion competition held in Kuala Lumpur in 2012.
In conjunction with the campaign, the "Design A Cape, Protect A Kid" engagement programme was also organised with healthcare professionals, design schools and the public. The programme, which ended two days ago, provided the public with an opportunity to submit their very own superhero cape designs.
For every entry received, Pfizer Malaysia has pledged to donate RM5 to charitable organisations involved in the fight against pneumococcal disease.
Prevention, as always, remains the better option than cure.
¦ Pfizer Malaysia's KidStrong fashion show will be held on Friday at Bangsar Village II in Kuala Lumpur. Showtime is 3pm. For details, call (03) 7493-5588 or go to pfizer.com.my.